Red Light District in Amsterdam Unveiled: A Comprehensive Guide to the Infamous De Wallen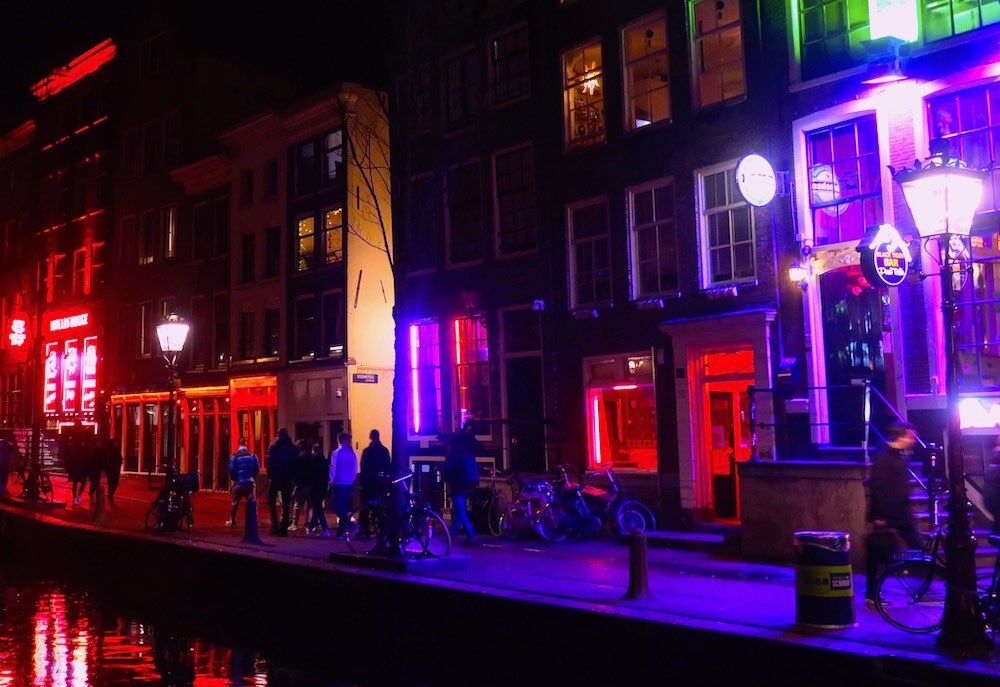 Do not visit the Red Light District in Amsterdam without doing some research. Then you run the risk of a bad experience. Or, you might just miss the best beautiful highlights in the Dutch capital. You do not want that!
Red Light District Video
Let's start off with a video of Amsterdam's Red Light District:
Get inside information about prices, windows, attractions, rules, prostitutes, history, tours, hotels and whatnot. This piece contains dozens of Red Light District pictures too.
Scroll down and discover the ultimate 2023 guide about Amsterdam Red Light District today.
Where Is Amsterdam Red Light District?
The Red Light District in Amsterdam is an area where prostitution is legal and regulated. The area is located in the center of the city, and it is bounded by the canals. It is also within walking distance of many of the city's tourist attractions, like Dam Square, The Waag, Central Station and The Old Church.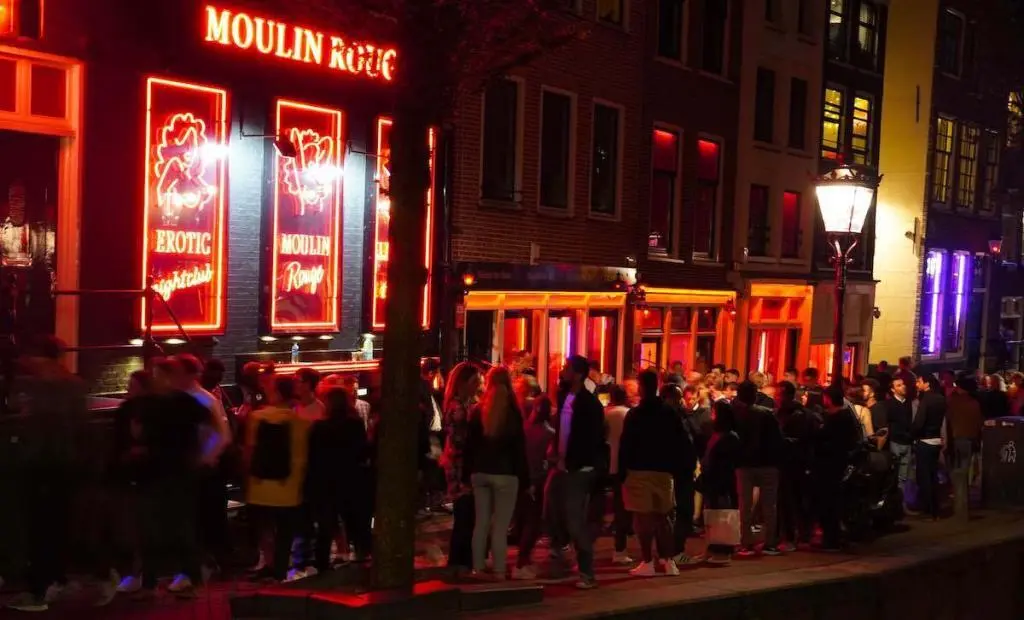 The Red Light District has a long history, and it was formally established in the 17th century. In recent years, the area has become increasingly popular with tourists, and it is now considered one of Amsterdam's most distinctive features.
While the Red Light District is best known for its window brothels and sex shops. But it also contains many other attractions, including museums, theaters, and cafes.
Red Light District Amsterdam Directions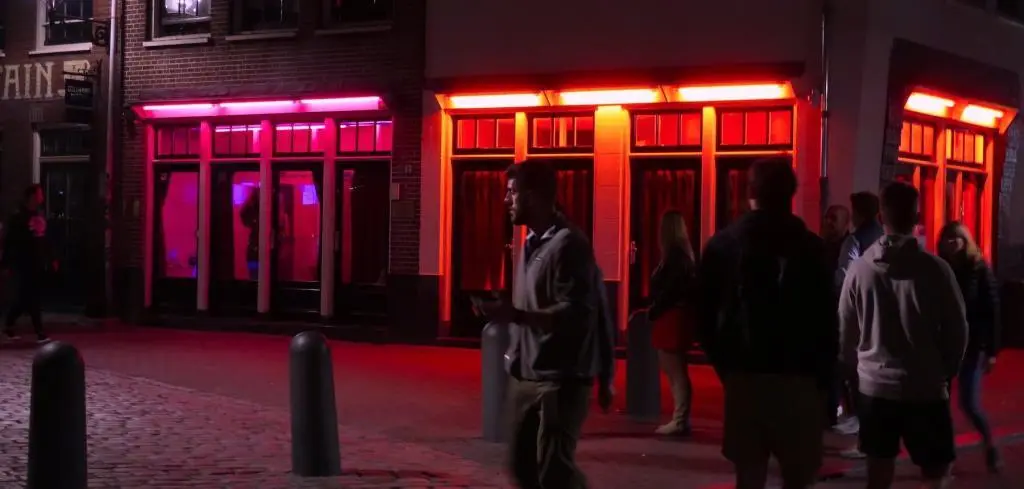 Before you even visit the Dutch capital, you need to know the direction to the Red Light District. After all, you shouldn't miss this!
Fortunately, this neighborhood is easy to find. Certainly from Amsterdam Central Station. The red-lit neighborhood is a 5 minute walk from the station.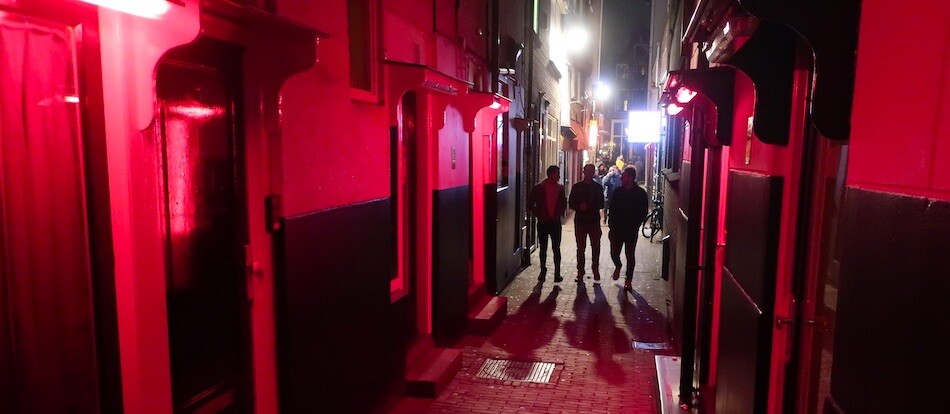 Depart from the station and walk towards the center straight ahead over the bridge.
Turn left at Hotel Park Plaza Victoria. You see beautiful houses above the water (as shown on the picture below).
Walk on and follow the cars. Take the first street on the right. This one is called: Nieuwebrugsteeg.
This is where Amsterdam's Red Light District officially begins.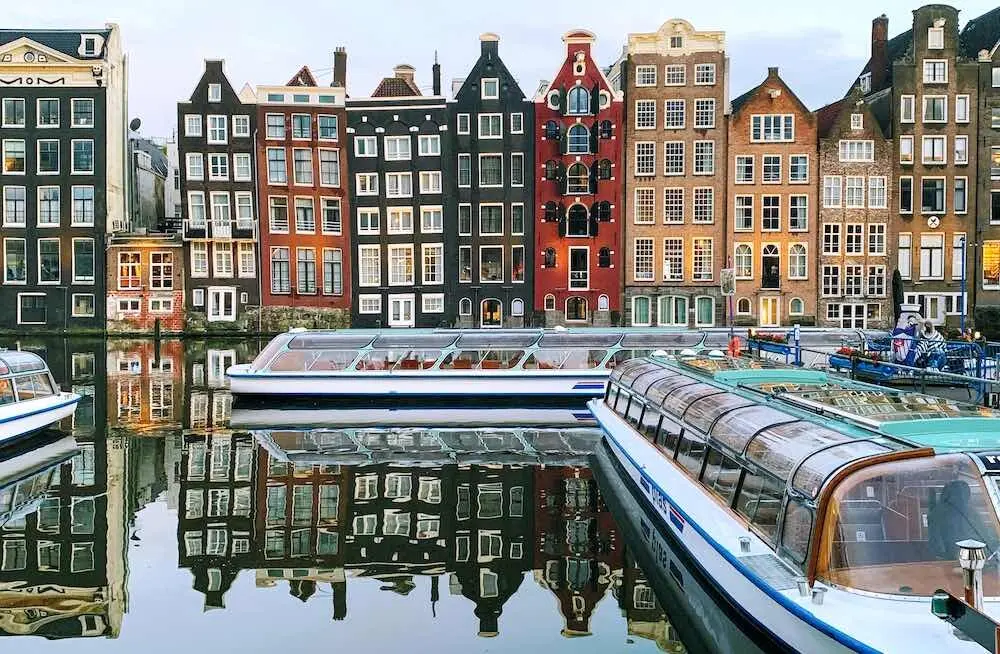 Red Light District Map + Route
Still wonder: Where is the Red Light District in Amsterdam? Then check out the useful Red Light District map below. It shows the route from Central Station.
Also see how close this neighborhood is to Dam Square and Nieuwmarkt. Window brothels are also shown on this Red Light District map.
Windows & Route
Zoom in on the Red Light District map.
Click on the blue line for directions.
Hit the red lights to see the window brothels.
Attractions in Amsterdam Red Light District
There are many fun things to do in the Red Light District Amsterdam. It is, after all, an entertainment (and residential) area. Here is something for everyone! Discover all attractions in Amsterdam Red Light District below.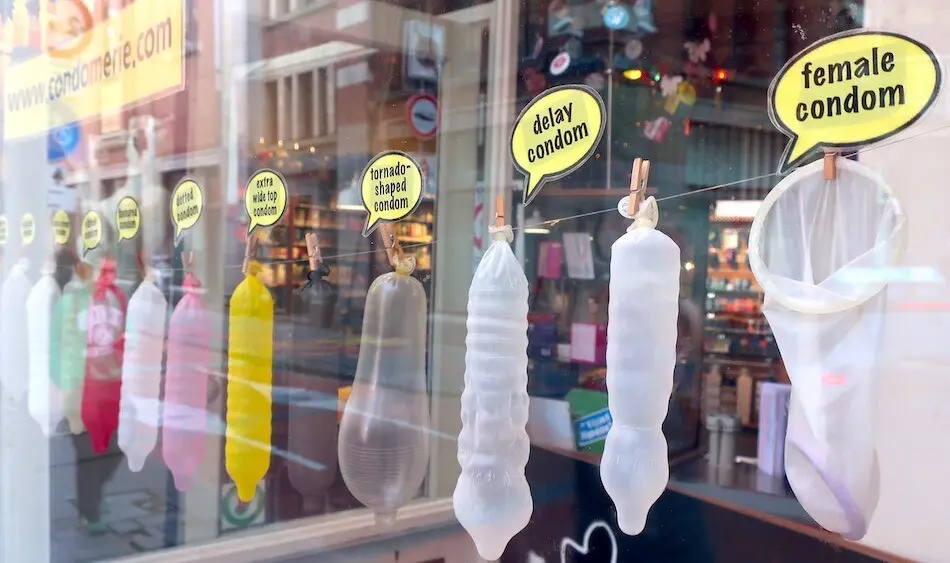 Our Lord In The Attic
World's First Condom Shop
De Oude Kerk (The Old Church)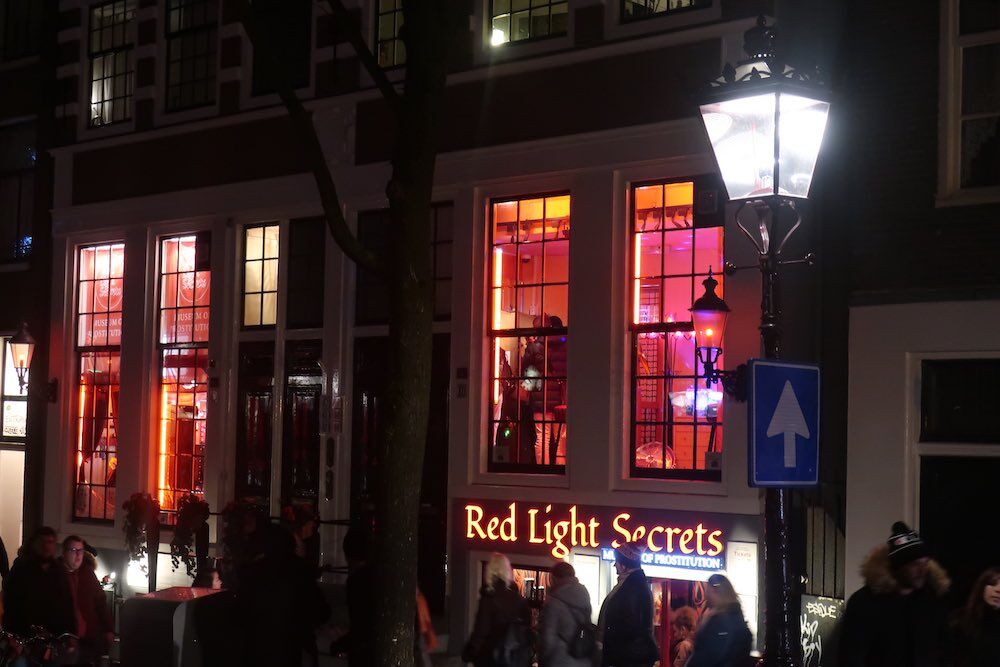 Tickets
Need more tips? No problem! Check out these 31 fun things to do in Amsterdam.
Highlights & Things To See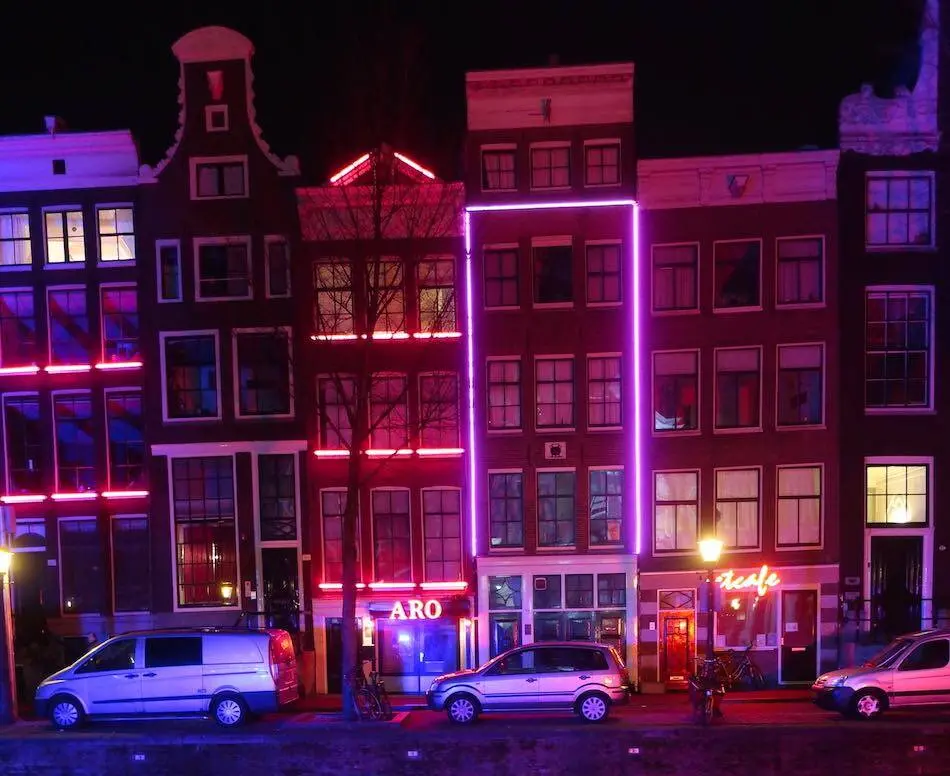 Window brothels
Coffeeshops (= Cannabis Stores)
Schreierstoren (Weepers Tower)
De Waag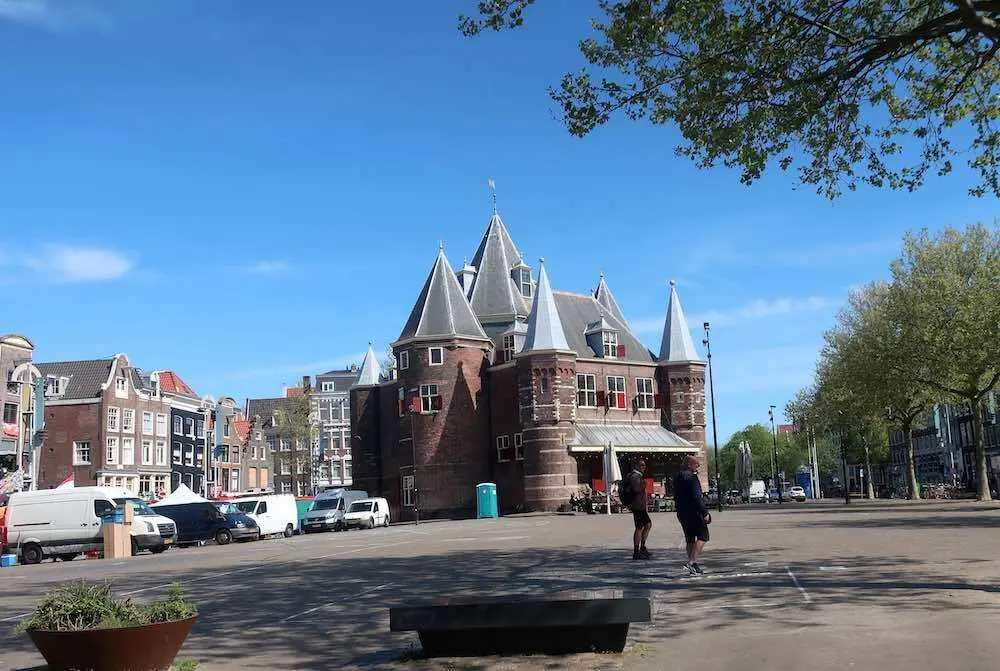 Trompettersteeg (Most narrow alley in Amsterdam)
Condomerie (First condom shop in the world)
Cafe 'T Aepjen (Authentic Dutch bar)
Breastplate (a relief on the Old Church Square)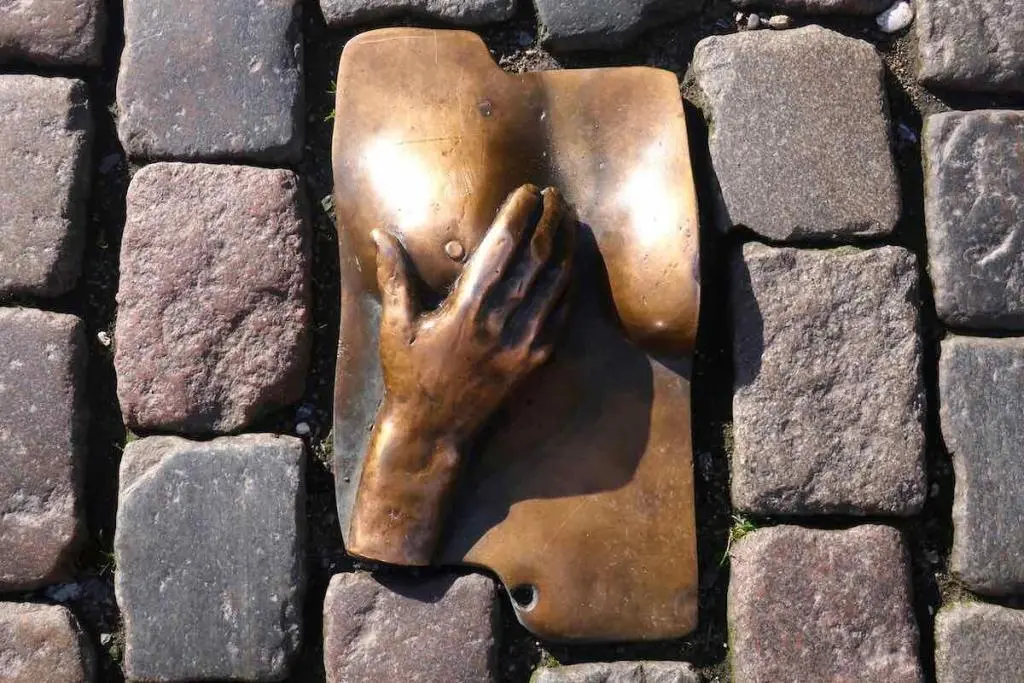 Red Light District Pubs
There are over 100 pubs in Red Light District. Big, small, old & modern. Below you will find the best bars known among tourists and locals.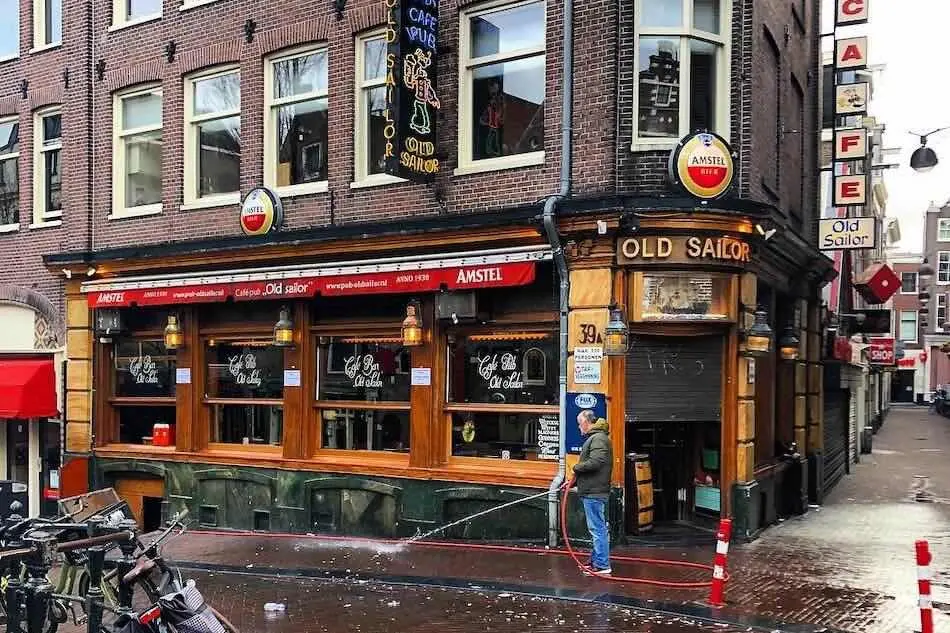 The Old Sailor | 4,4 out of 5 stars | 2.092 Google reviews
Brouwerij de Prael | 4,4 out of 5 stars | 3.556 Google reviews
Cafe 't Aepjen | 4,4 out of 5 stars | 416 Google reviews
Wynand Fockink | 4,7 out of 5 stars | 1.700 Google reviews
Red Light Bar | 4,3 out of 5 stars | 2.600 Google reviews
Het Elfde Gebod | 4,6 out of 5 stars | 557 Google reviews
San Francisco | 4,0 out of 5 stars | 292 Google reviews
Bar The Pint | 4,3 out of 5 stars | 243 Google reviews
The Black Tiger | 4,3 out of 5 stars | 715 Google reviews
Excalibur Cafe | 4,6 out of 5 stars | 2.900 Google reviews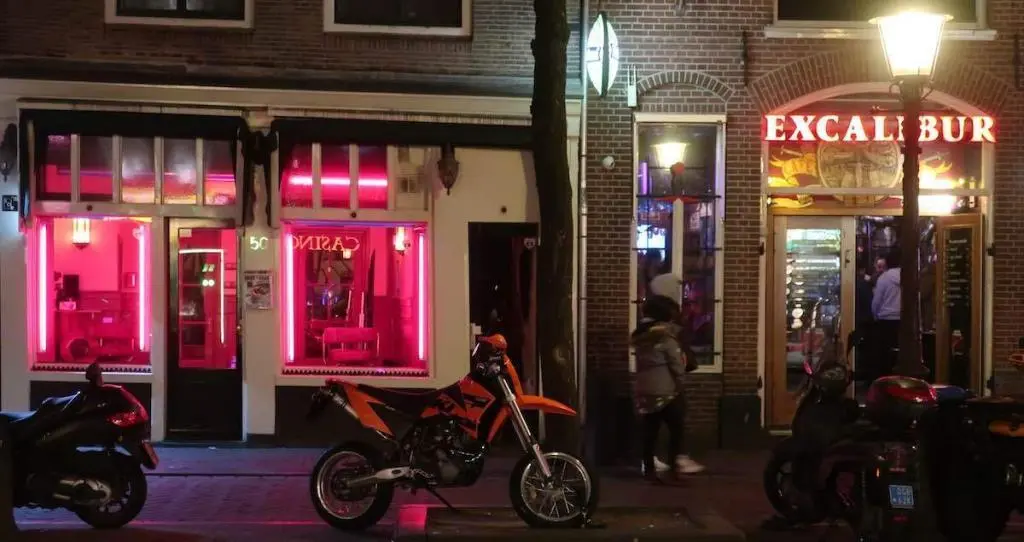 Red Light District Amsterdam Cost
The pulsating heart of Amsterdam's nightlife, the Red Light District, not only attracts millions of curious tourists every year but also significantly contributes to the city's coffers. Local businesses, ranging from quirky bars, cafes, and souvenir shops to traditional Dutch eateries, thrive on the constant footfall. The economic ripple effect is tangible, benefiting multiple sectors.
Window brothels, one of the iconic aspects of the district, have their own economics. For instance, sex with a window sex worker typically starts from 50 to 60 euros, making it both accessible and regulated.
In Amsterdam's Red Light District, window workers have the autonomy and discretion to determine their own prices for services rendered. This empowerment means that while there are general market standards, the final price is typically negotiated directly at the door of the window brothel. It's a process rooted in mutual respect and understanding. As a mark of this respect and to maintain the dignity of the workers, it's generally considered discourteous and inappropriate to begin negotiations below the 50 euro threshold. Engaging in such discussions reflects not just on the client's intent but also on their understanding of the professional environment within which these workers operate.
1 | Red Light Areas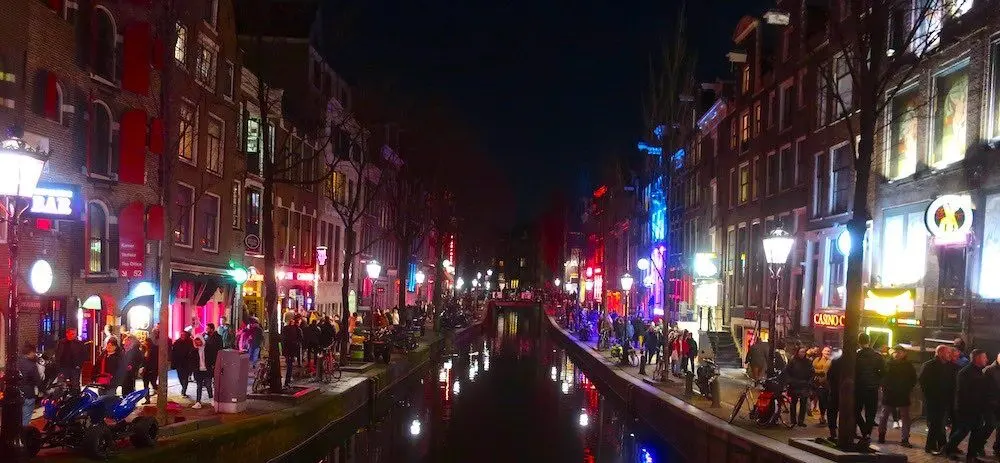 Fun fact: Dutch people use the word De Wallen, instead of the Red Light District.
Prostitution areas in Amsterdam
There are 3 window prostitution areas in Amsterdam:
De Wallen
The largest & most famous is 'De Wallen' – also known as Red Light District Amsterdam. De Wallen is Amsterdam's world-famous red light district.
The name De Wallen comes from the city walls that used to surround this area of Amsterdam. De Wallen is located in the centre of Amsterdam and is easy to find. It is a small area, but it is packed with things to see and do.
There are many sex shops, brothels, strip clubs, and sex shows. De Wallen is also home to many museums and historical landmarks. The area has a very relaxed and open atmosphere.
It is safe to walk around during the day and at night. De Wallen is an excellent place to people watch and experience Dutch culture. If you are visiting Amsterdam, De Wallen is a must-see!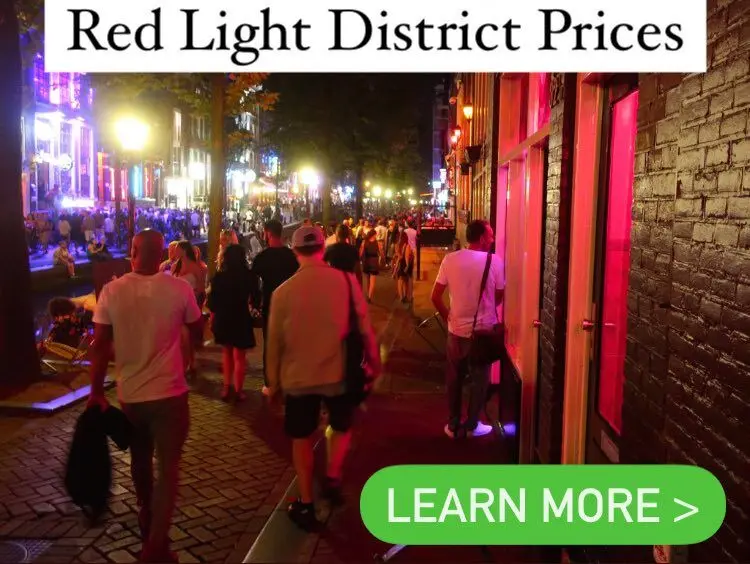 Ruysdealskade
Another red light area in Amsterdam is located on the Ruysdaelskade. There are about 40 window brothels. Ruysdealskade is a street located in Amsterdam.
This street has a lot of history dating back to the Dutch Golden Age. Ruysdealskade was once a part of the Amsterdam port and was used to transport goods between the Netherlands and other countries.
The street is named after Dirck Ruys, who was a 14th-century Amsterdammer. Ruysdealskade is a beautiful street that is worth visiting when you are in Amsterdam. The street is home to many different shops and restaurants, as well as museums and markets.
Singel & Spuistraat
The third red light area with window brothels is located around the Singel, Spuistraat & Oude Nieuwstraat. Also this district has about 40 windows brothels. Especially the Oude Nieuwstraat is a street filled with windows and prostitutes. See Google Street View below.
The Red Light District shown in Google street view above is also located in the city centre. It's not De Wallen area but the other one at the Oude Nieuwstraat.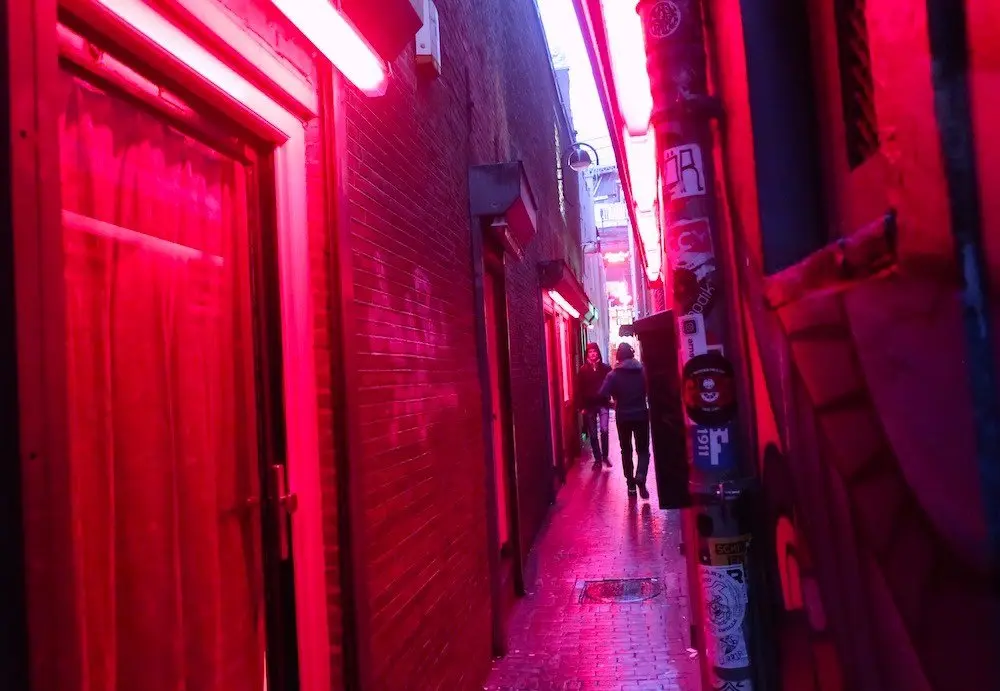 If you ever visited one place in Amsterdam, it should be the infamous RLD. The liveliest of places with many options for bars and coffeeshops. Walking in the alleyways at night is a must have experience.

Sofia Janeiro | 5 out 5 stars.
2 | Windows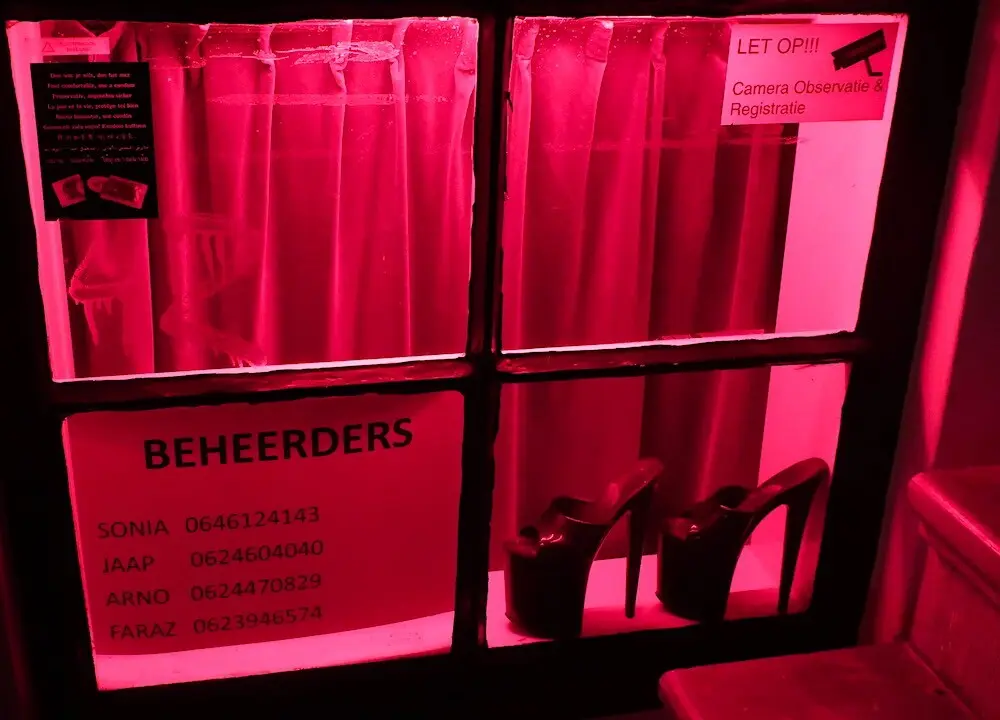 De Wallen is the biggest and oldest prostitution area in the Netherlands. Currently there are 201 windows here which are divided over 17 alleys and streets.
Prostitution has been taking place here since Amsterdam was founded in the 13th century. The concept of window brothels is relatively new. Window prostitution originated from the 1940s.
The number of window brothels in Amsterdam Red Light District has been drastically reduced. In 2006 there were 403 window brothels. Now, there are 201 red-lit windows.
In general, window prostitutes only work behind the windows.
ESCORTS IN AMSTERDAM >
3 | Workers + Prostitutes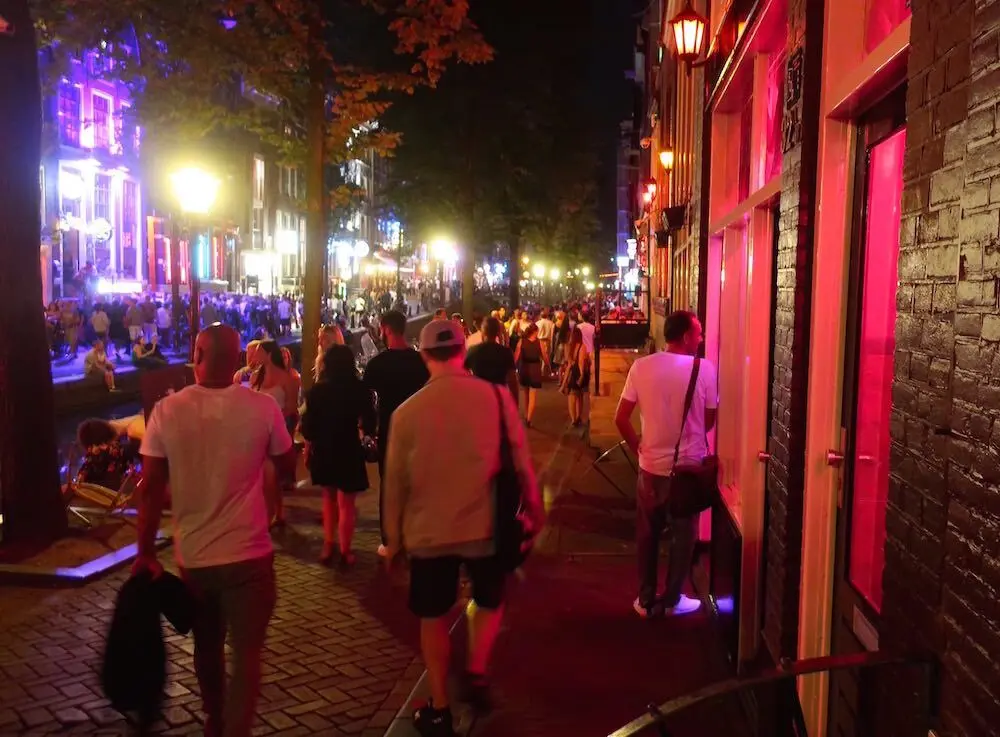 Knowing that De Wallen has 201 window brothels that are rented out during the day and evening, but not all at once, it is estimated that around 375 sex workers are active in De Wallen Amsterdam.
I WANT A SEX DATE >
4 | Rent Window Brothel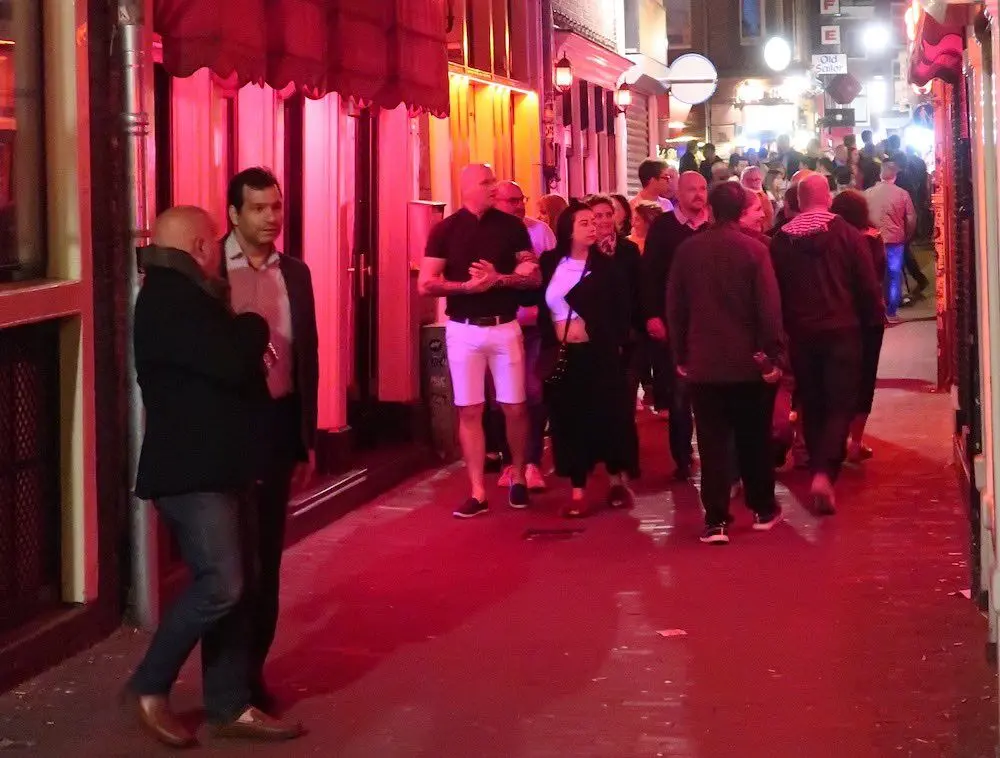 Prostitutes in the Red Light District Amsterdam pay rent to the window brothel operators. 80 to 100 euro in the daytime and 150 to 180 euro in the nighttime.
DISCOVER SEX SHOWS >
This is a fixed price that the sex workers have to pay in advance after they have presented all their documents to the operator.
Window workers are independent entrepreneurs who may charge their own prices. They do not have to pay commissions to the window brothels operators.
5 | Prices Girls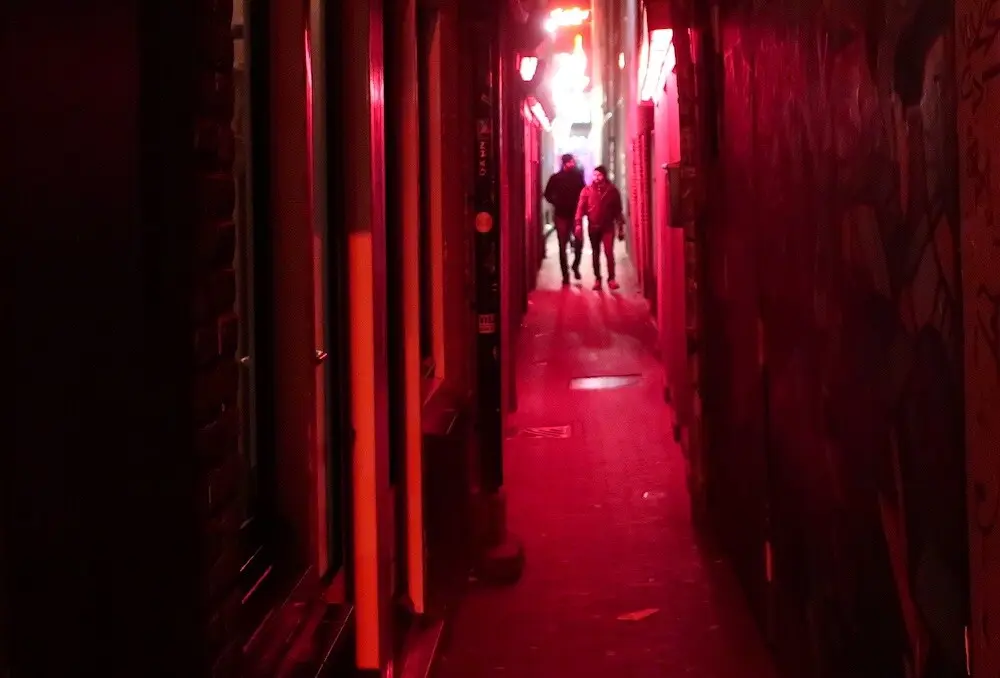 Amsterdam prostitutes in the Red Light District charge a minimum of 50 euro per 15/20 minutes. There are no fixed prices.
Negotiations with the customers take place in front of the entrance of the window brothel. Average prices are between 50 and 100 euros – depending on the service, time and friendliness of the customer.
Some clients are willing to paying (much) more for specific erotic services.
6 | Pictures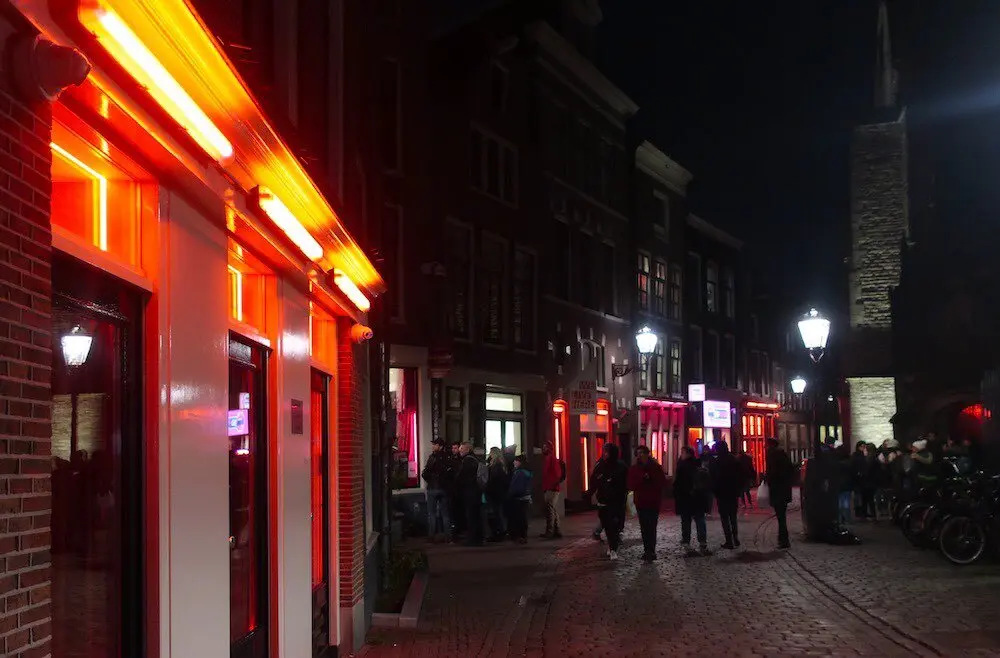 You're probably wondering: How to take pictures in Amsterdam Red Light District?
Well, most sex workers in Amsterdam – and elsewhere in the world – lead a double life. Their family and friends often do not know what their profession is. This is caused by stigma, expectations and/or shame. They do not want to be photographed because of their double life.
GET AMSTERDAM APP >
In the Red Light District Amsterdam it is not officially forbidden to photograph sex workers, but it is considered very disrespectful and rude. Sex workers often take their own measures to counter this.
There are stickers on the window brothels stating that they do not want to be photographed. Sometimes the prostitutes open the door and throws someone's phone on the floor when they take pictures.
7 | Security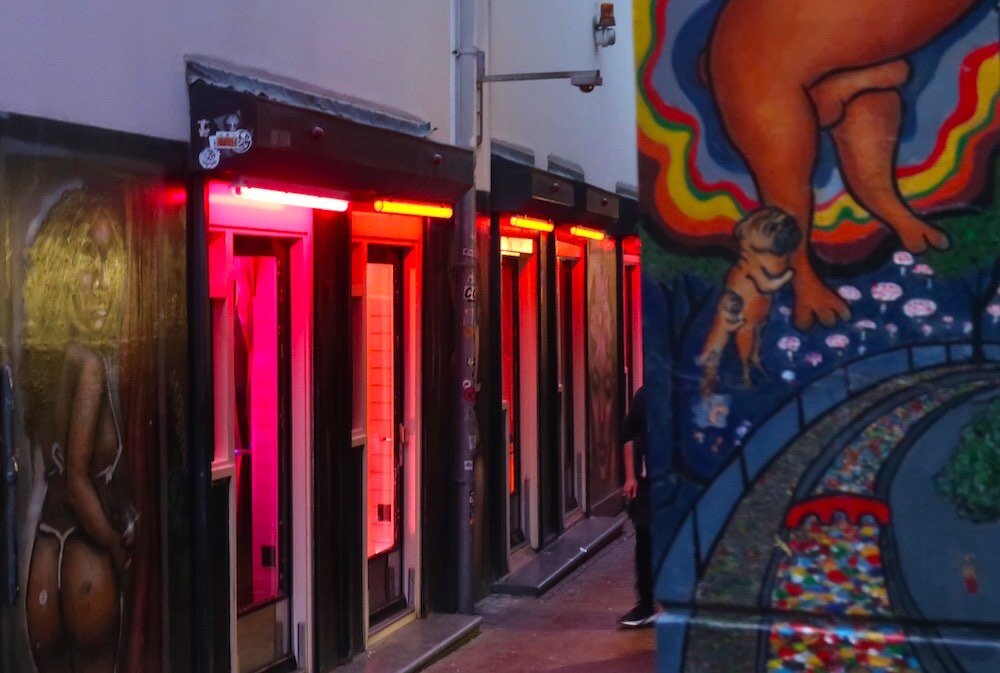 All window brothels in Amsterdam – and the rest of country – are well protected by security-systems. The window brothels have panic buttons on the inside. In addition, there are always cameras installed on the outside of the window brothel that are monitored by the operators.
When a sex worker would press the panic button, a loud alarm would sound. The people on the street are then alarmed. An alarm also goes off at the brothel keeper and the police. Good security is one of the reasons why so many (foreign) sex workers want to work here.
8 | Right to Refuse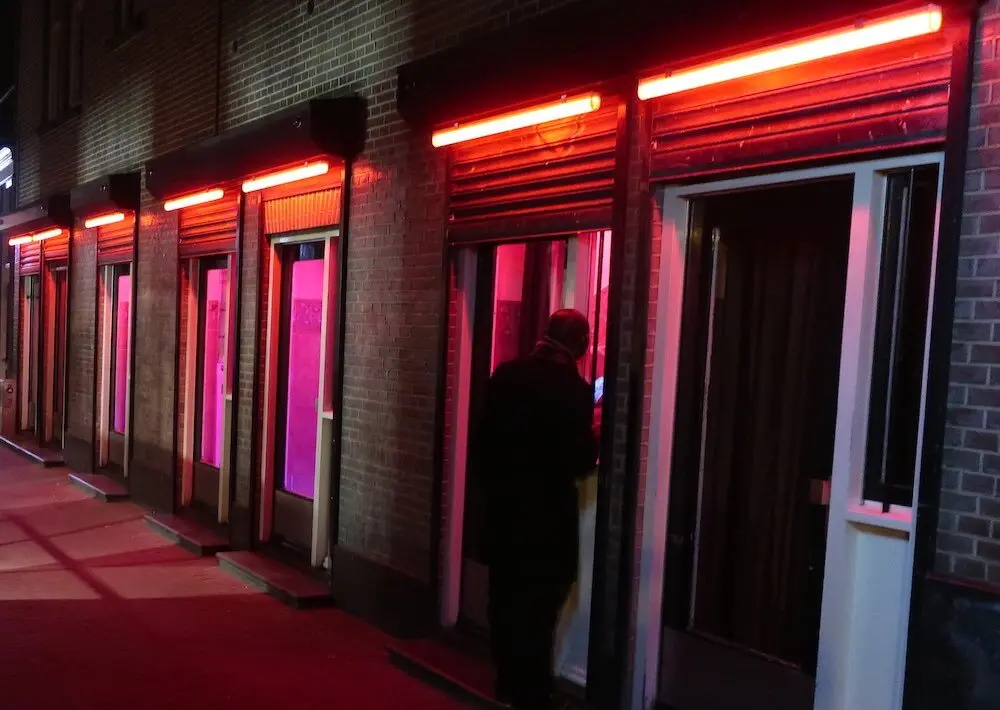 Clients in Amsterdam are regularly rejected by prostitutes at the window. Sex workers do not need or want to accept all clients. After all, they are their own boss.
9 | Police Cameras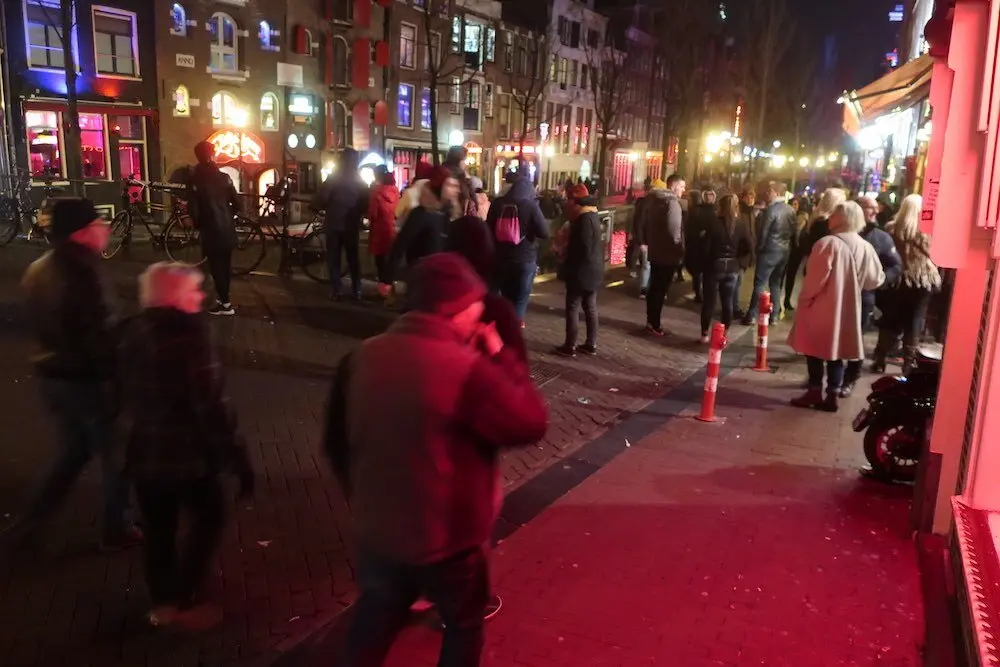 A local agent of the Red Light District Amsterdam stated in Amsterdam Audio Tours app that there are 50 police cameras in this neighborhood. These cameras are monitored 24/7 by the police making the area safer.
10 | Alcohol On The Street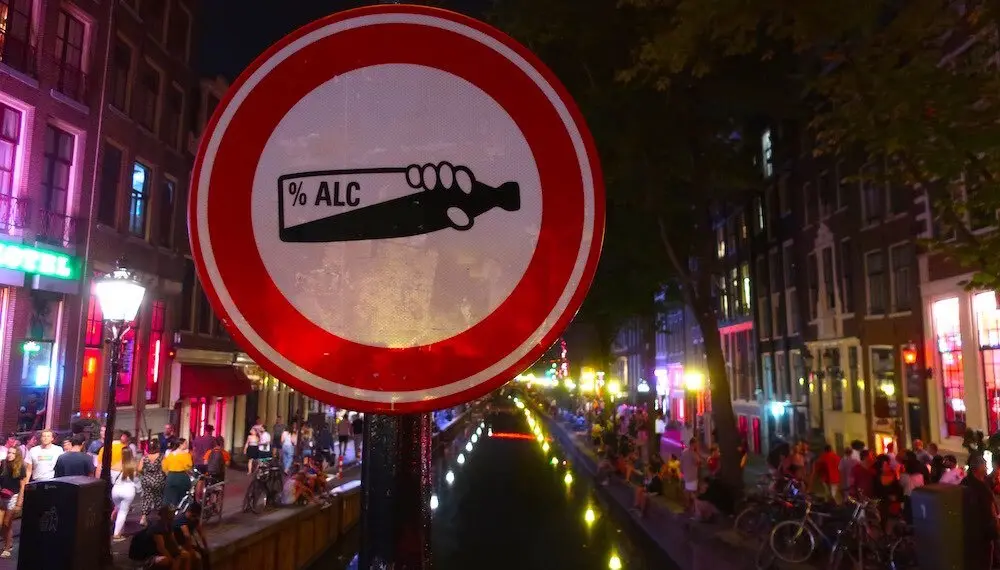 For several years it has been officially prohibited to drink alcohol in De Wallen. A violation is fined with 95 euros – which must be paid immediately. Local enforcers monitor this strictly. The anti-alcohol signs on the bridges also point out this prohibition.
11 | Smoking Weed in Public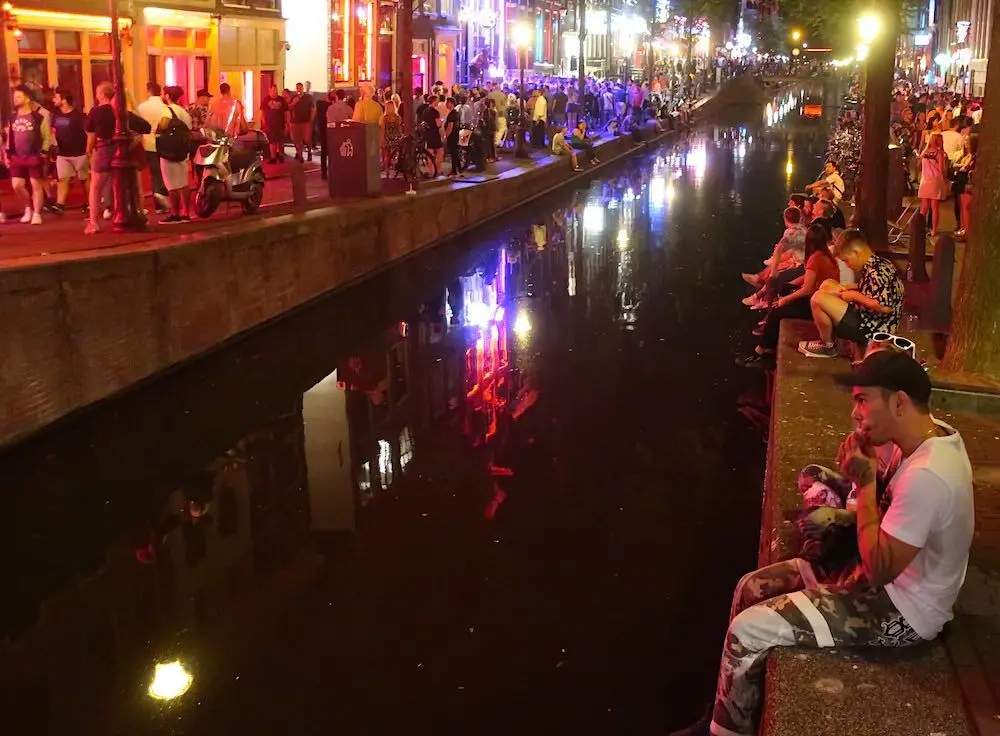 There is no (local) law that says that it is not allowed to smoke weed or hash outside in Amsterdam Red Light District. Unlike the anti-alcohol signs in the area, there are no signs indicating a ban on public cannabis use. A visit to the Red Light District Amsterdam shows that people smoke weed or hash on the street.
12 | Residents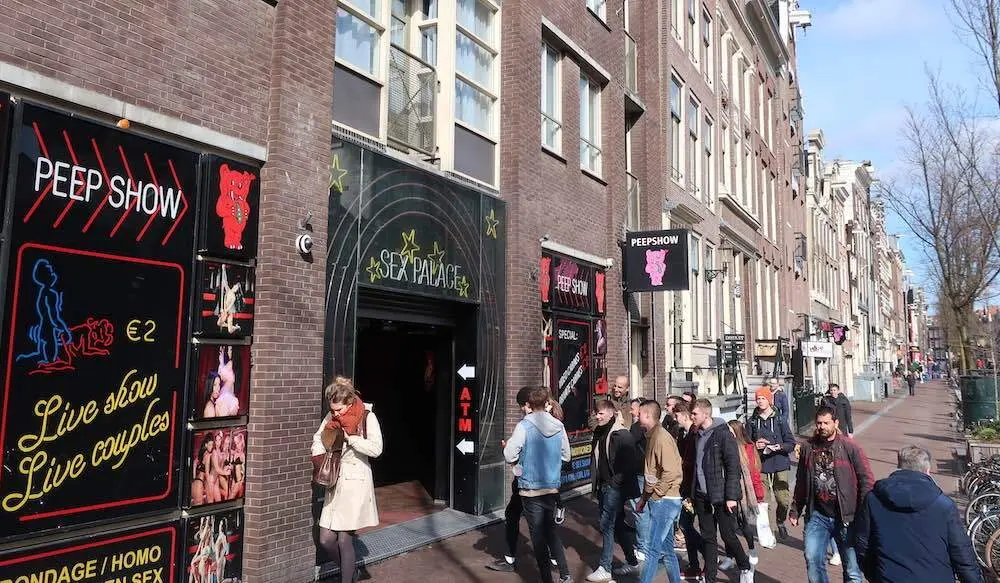 The Red Light District Amsterdam has 4,520 residents.
The number of inhabitants in the Amsterdam Red Light District has increased by 430 people from 4,090 in 2013 to 4,520 in 2021 (that is 11%). The number of inhabitants is the number of persons as recorded in the population register on 1 January.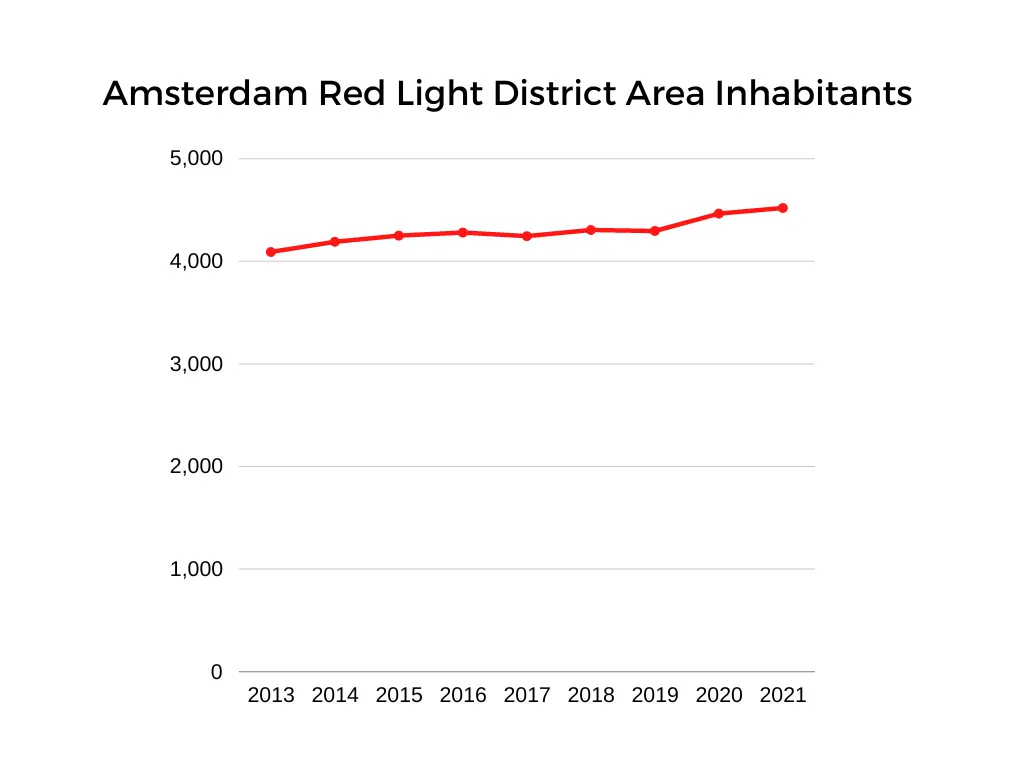 People of all classes live here. Young, old, poor and rich. Some people live above a sex show, next to a window brothel, or are neighbours of a coffee shop.
There is even a daycare center next to window brothels, in the middle of the Red Light District Amsterdam.
13 | Coffeeshops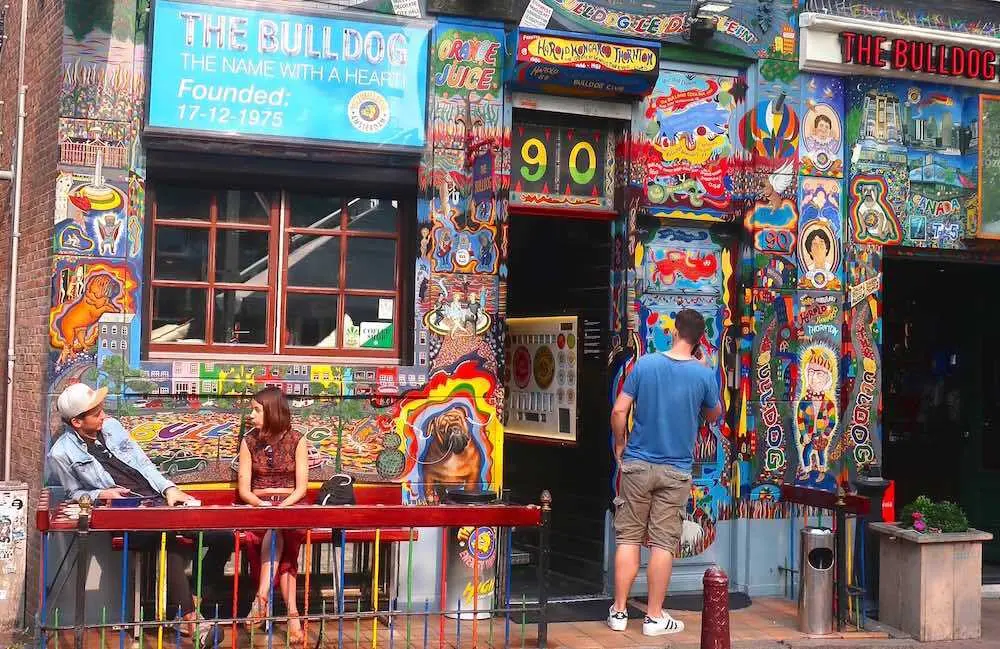 The Dutch capital has 164 coffeeshops, 14 of which can be found in the Red Light District. Some famous ones are The Bulldog, Voyager, Jolly Joker, Het Gelderse and Rusland.
14 | Cars and Parking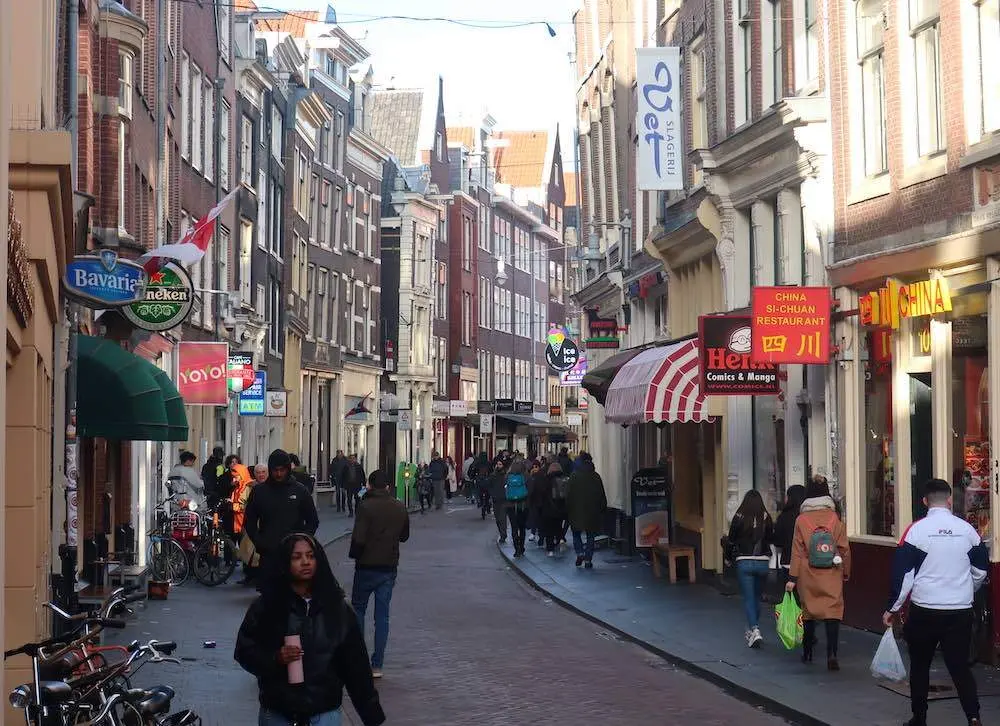 You won't find many cars in the Red Light District Amsterdam. The local government has made this neighborhood car-free for several years. The main streets – such as Warmoesstraat – in the area are only accessible to residents and delivery staff. Parking on the street is quite difficult. There are just a few parking spaces.
15 | Open or Closed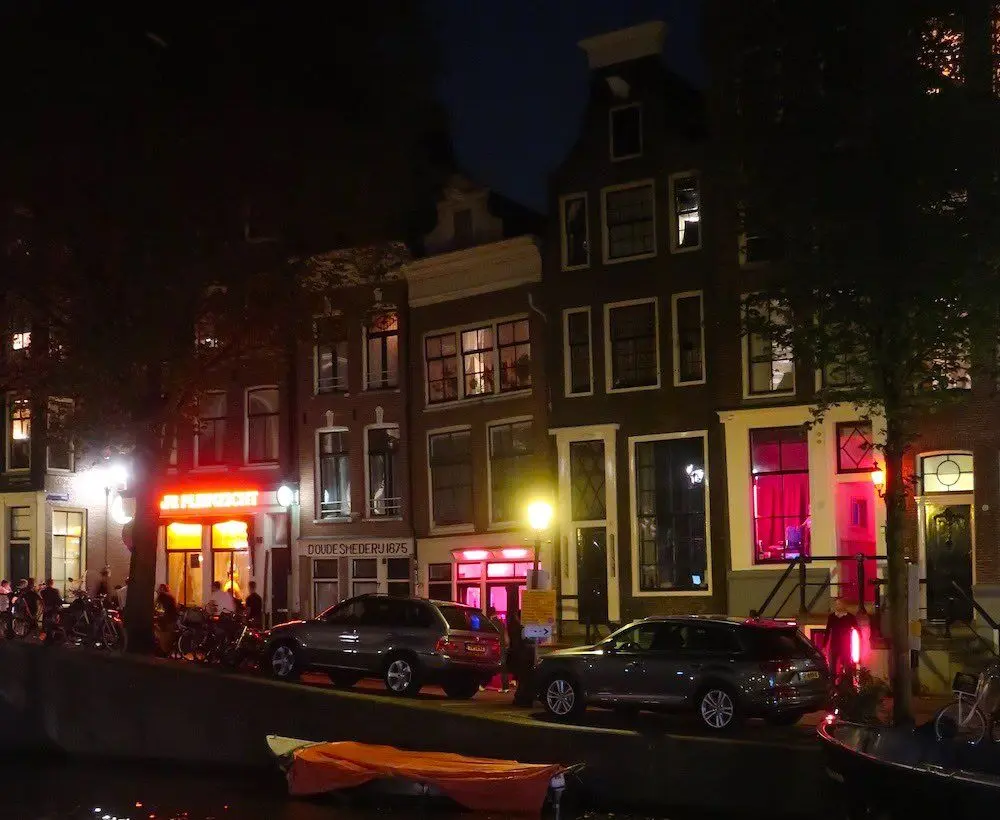 Since this is also a residential area, De Wallen is accessible to everyone 24 hours a day. Also during the holidays! Of course there are closing times for the coffeeshops, window brothels, sex shows, cafes, restaurants, etc. The most flexibility applies to the window brothels. They only need to be closed between 6 and 8 in the morning.
16 | How To Visit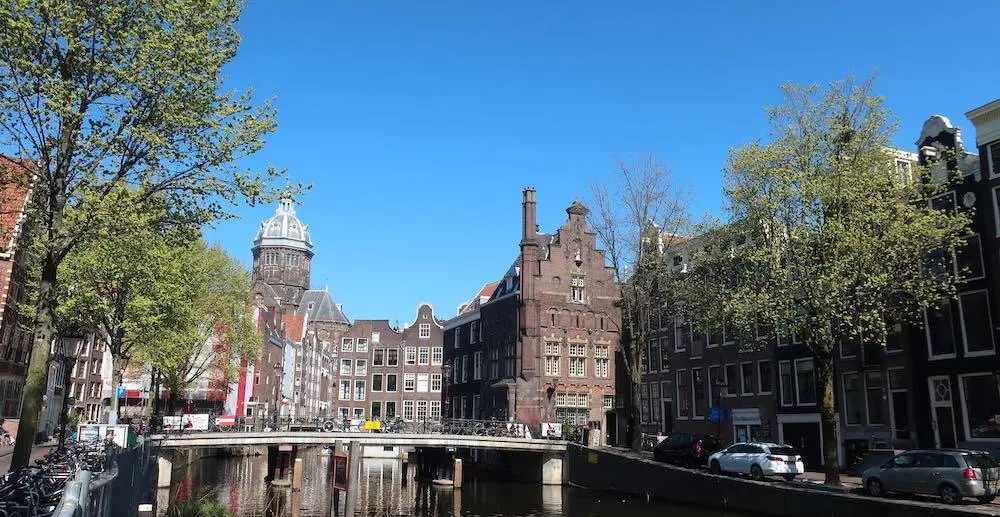 The very best way to experience the Red Light District is by foot because there are many narrow alleys and there's lots to see. It is recommended to download the Amsterdam Audio Tours app. This way you can learn more about the oldest neighbourhood in Amsterdam.
Amsterdam App
Download the Amsterdam app and learn more today! This app contains an audio tour of the Red Light District with a virtual guide, stories from 22 experts, photos and a GPS map. It's available in the Apple App Store & Google Play Store.
17 | Blue Light Area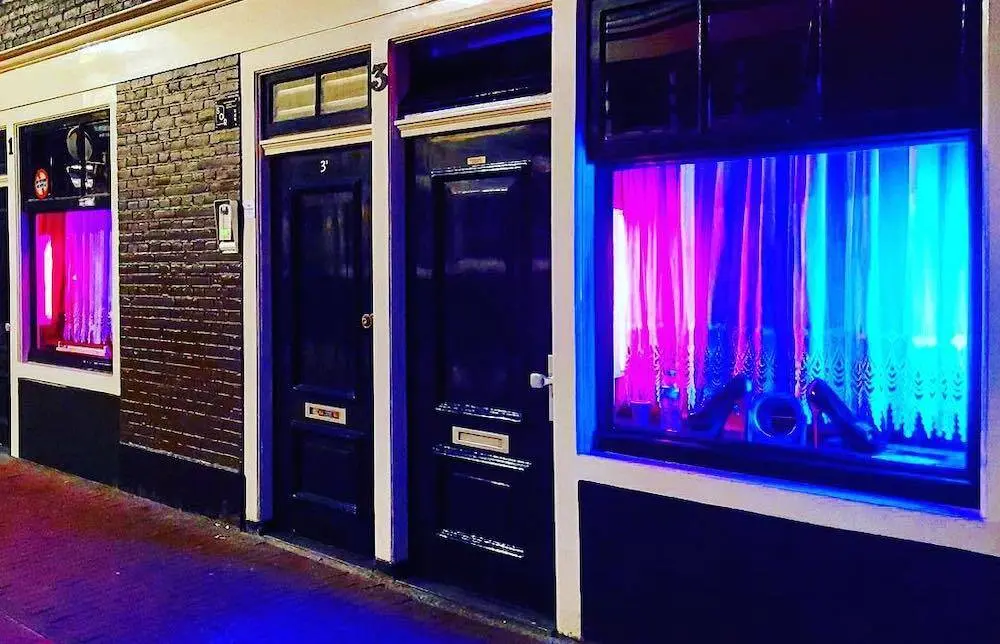 The Red Light District Amsterdam also has a three streets where transgender prostitutes work. They often use blue lights instead of red lights.
Find the blue light area in the Koestraat.
18 | Undercover Police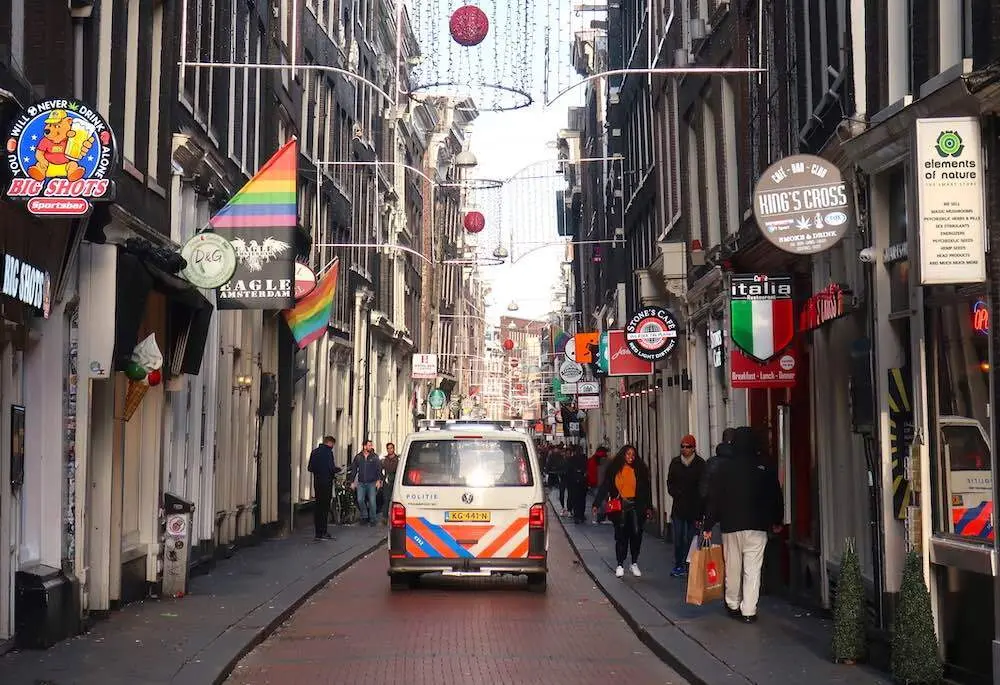 In addition to visible police officers on the street, there are also undercover police officers present in the Red Light District of Amsterdam. They mainly focus on pickpockets and street dealers. The Red Light District is safe, but just like other cities, there are also bad people out there.
GET AMSTERDAM APP >
Tip: Leave your valuables in your accommodation and ignore street dealers.
19 | Social Control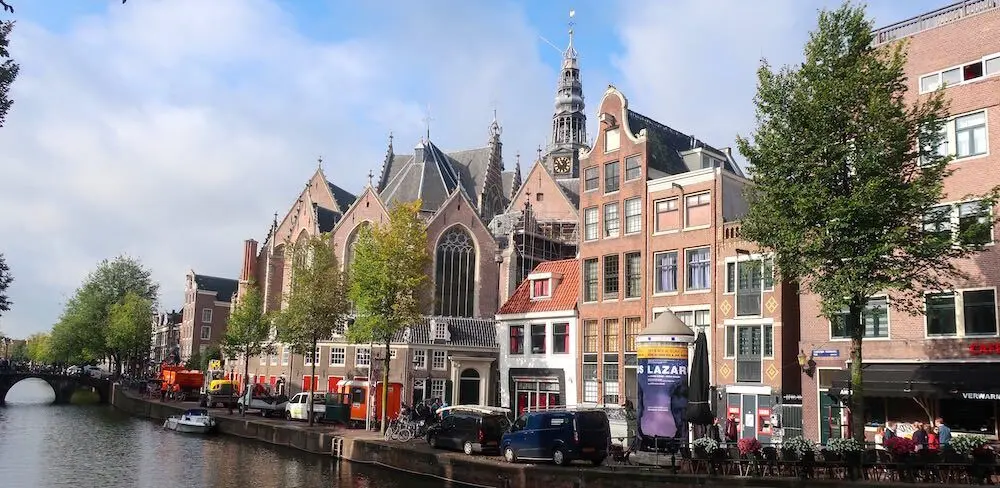 Many people don't realise this, but one of the most important aspects that makes this neighbourhood so safe is social control. The many people on the streets, the local residents, the entrepreneurs, the employees. Together they make this a safe neighborhood because there is a lot of activity.
The mixed cohesion of organizations, homes and good accessibility in the middle of the city offer safety through social control. For example, if something bad happened at a window brothel, everyone would witness it.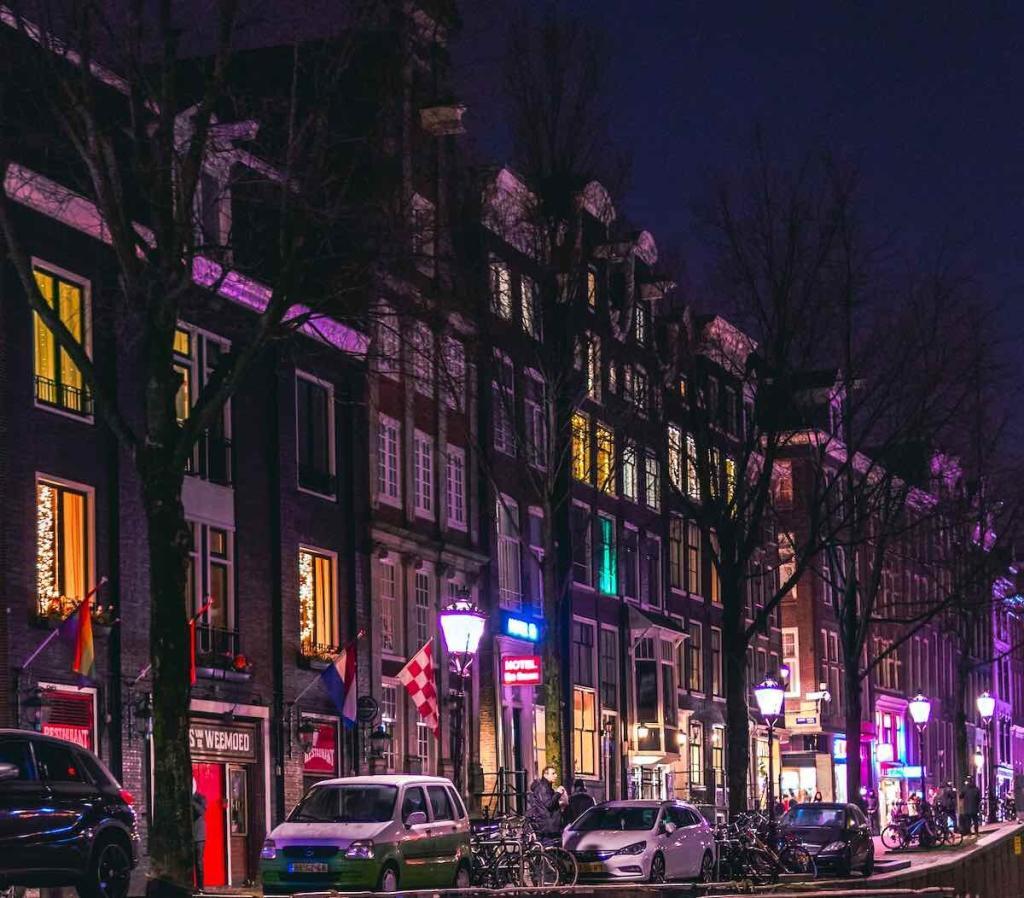 The social control in the Red Light District Amsterdam creates a barrier to breaking rules and laws.
20 | Prostitutes Age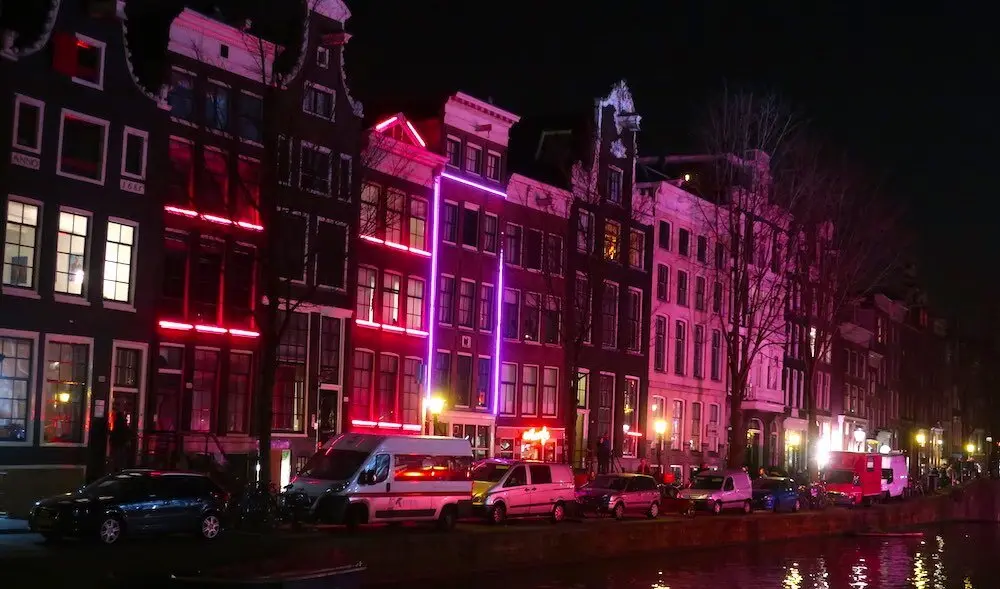 All the sex workers who work in the window need to be at least 21 years old. That's the minimum age. Amsterdam escorts are allowed to work at the age of 18. But in the Red Light District Amsterdam there is a minimum age of 21 years. A window prostitute must show her ID every time when she rents it from a window brothel operator.
21 | Sex Shows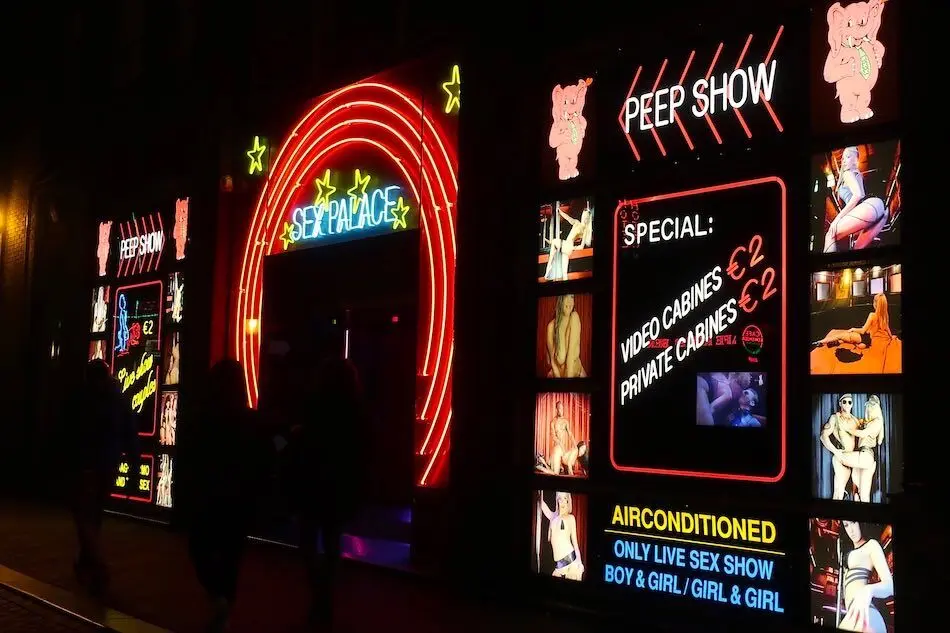 The Red Light District Amsterdam is known for its tantalising entertainment. It counts seven sex shows that can be visited by anybody from the age of 18. Many can be found on the Oudezijds Achterburgwal which is the famous street in the RLD.
Casa Rosso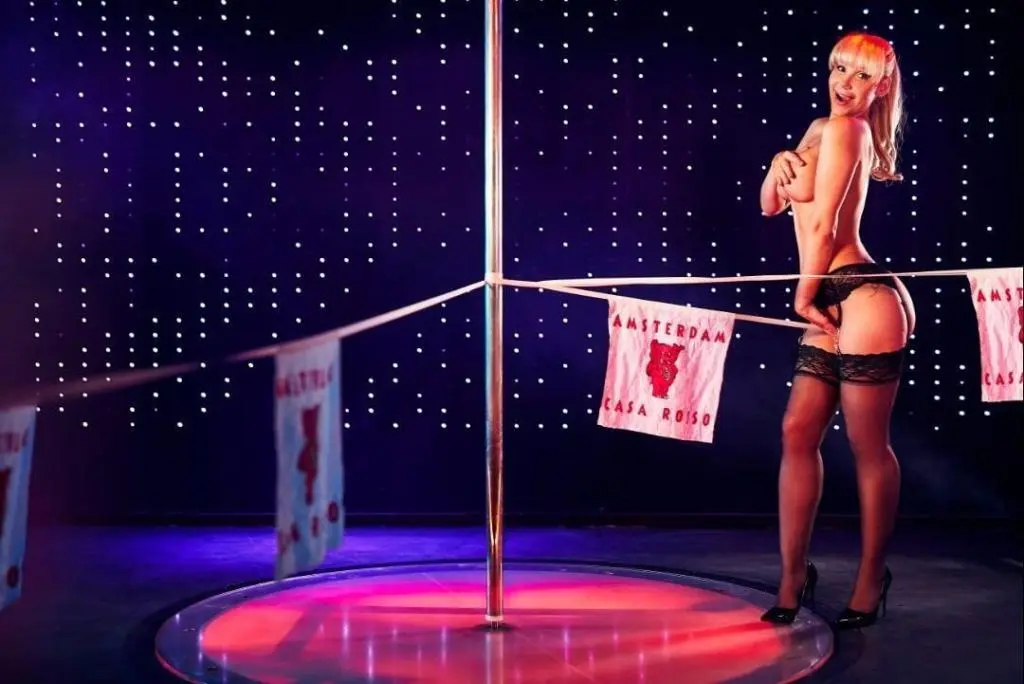 The most famous sex show is definitely Casa Rosso Amsterdam. Everybody in Holland knows it. It's part of the Dutch city for over 50 years. This venue is located on the main street of the Red Light District. It offers 60 to 80 minute sex shows, including live sex one stage. The show is exciting, fun & unforgettable. Casa Rosso is very popular. It's something that can only be experienced here in Amsterdam
GET BEST TICKETS NOW >
But that's not all. There are even more Amsterdam sex shows. There is also a Moulin Rouge, a 5D Porn Cinema and even a peep show. Discover all of them now!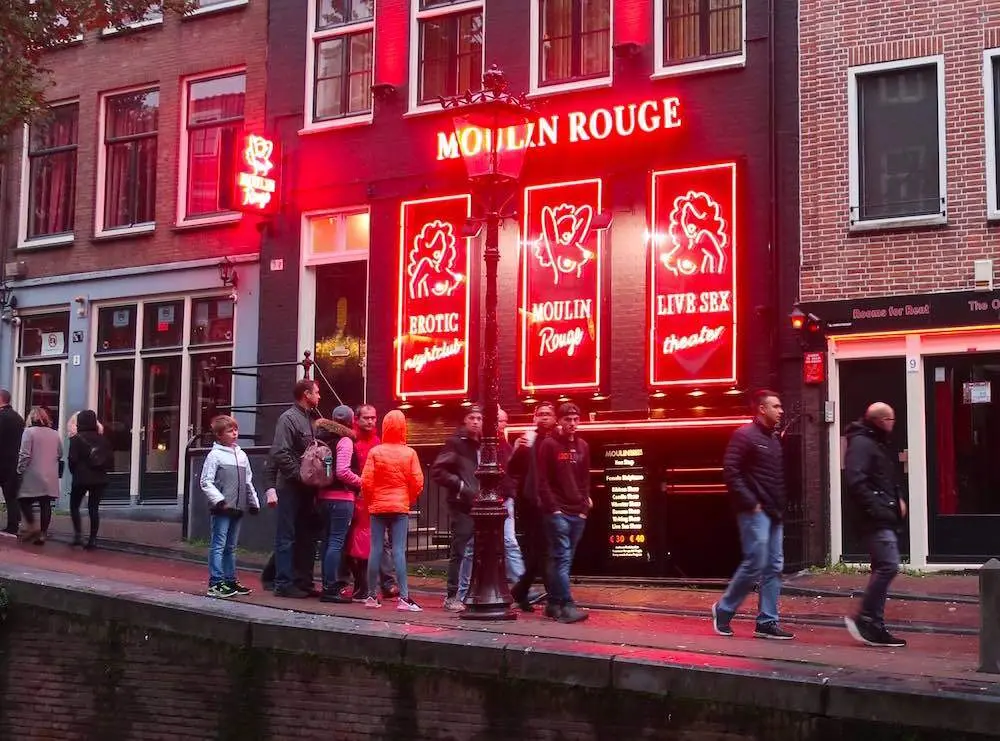 AMSTERDAM SEX SHOWS >
22 | Amsterdam 5D Porn Cinema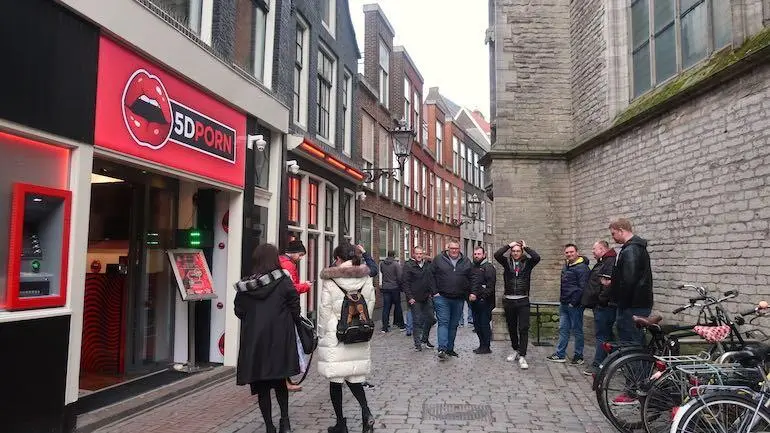 In the heart of the Red Light District, next to the church, one can find the 5D Porn Cinema. It's located next to a daycare. The Amsterdam 5D cinema shows exciting and funny movies about the Red Light District.
YES, I WANT TICKETS >
Apparently the customers of the nursery don't mind this, because it's a popular one. Moreover, the daycare has been located next to window brothels for decades. A perfect example how this area – De Wallen – represents Dutch liberalism and open-mindedness.
23 | 3D Printed Bridge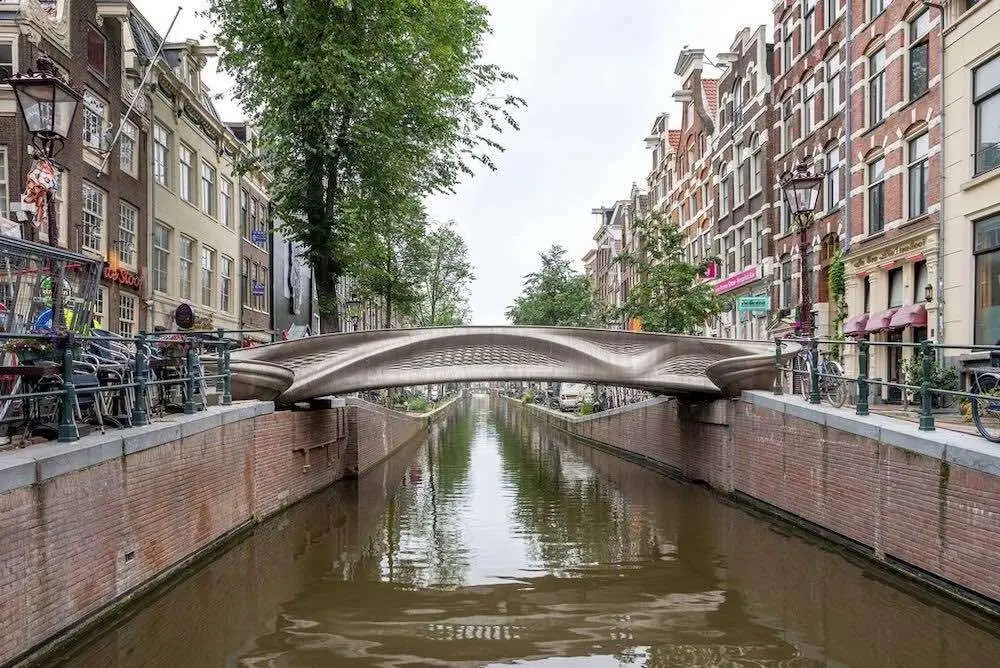 A 3D printed bridge can be found in Holland's most erotic neighborhood, since July 15, 2021. It's world's first 3D printed bridge! The Queen of the Netherlands – Maxima – has officially opened the bridge.
This bridge can be found on the main street of the Red Light District in Amsterdam. It is next to the well-known sex theater Casa Rosso and the Hospital Bar.
24 | Public Toilets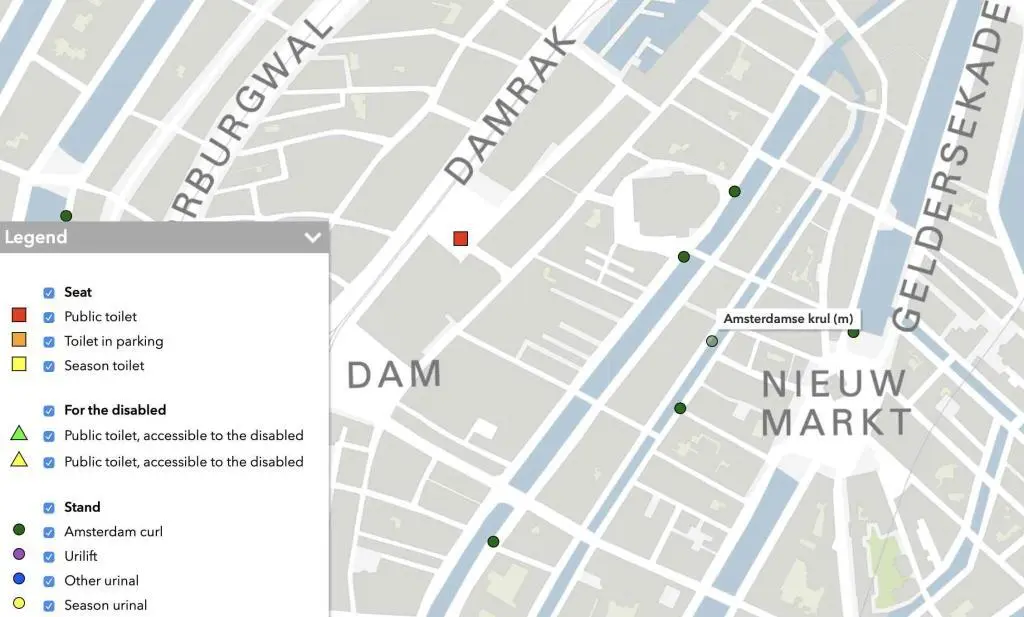 In Dutch they are known as 'curls'. The old-fashioned Amsterdam public toilets. Currently there are five public toilets in the Red Light District. Handy if you've had a beer too many.
These public toilets can only be used by men. They are cleaned daily by the municipality of Amsterdam.
Sexy Loo
Women and men can also visit Sexy Loo. A company with clean toilets in the middle of De Wallen. It's located on the Oudezijds Achterburgwal, which is one of the main streets.
25 | Amsterdam Escorts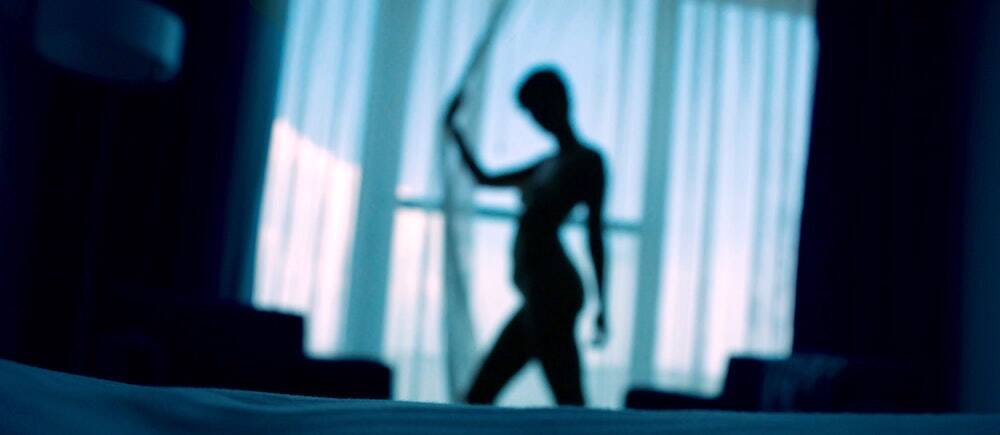 Escort Definition
An escort is a person who provides companionship and/or guidance (often involving sexual acts) for a fee. Escorts offer their erotic service online. Via websites, apps or escort agencies.
ESCORTS IN AMSTERDAM >
Escorts in Amsterdam do not work in window brothels of the Red Light District. Escorts prefer to get in touch with their clients via the internet, telephone or through an escort agency.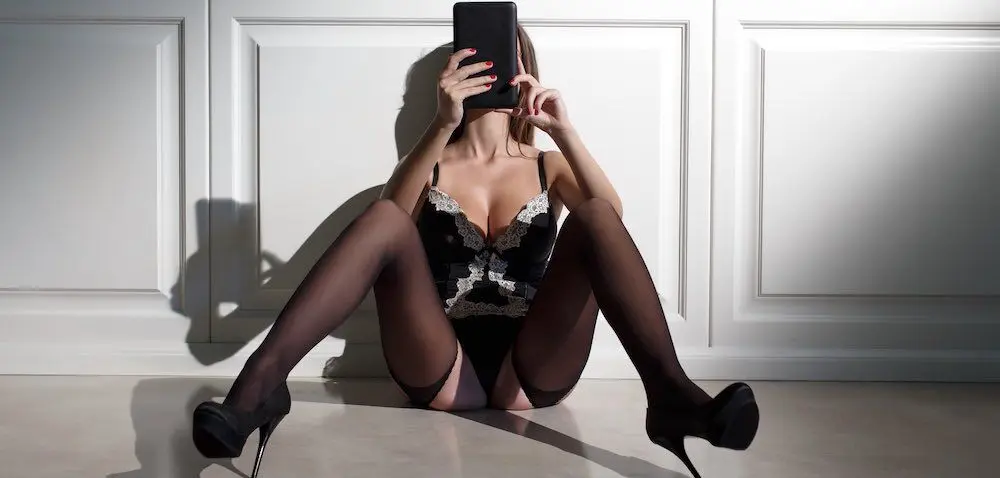 Advantages For Escorts
More flexible.
Able to have several jobs and hybride income.
Anonymous.
Don't have to pay rent for a window brothel.
Additional extras such as free dinner, free accommodation and free access to (exclusive) activities.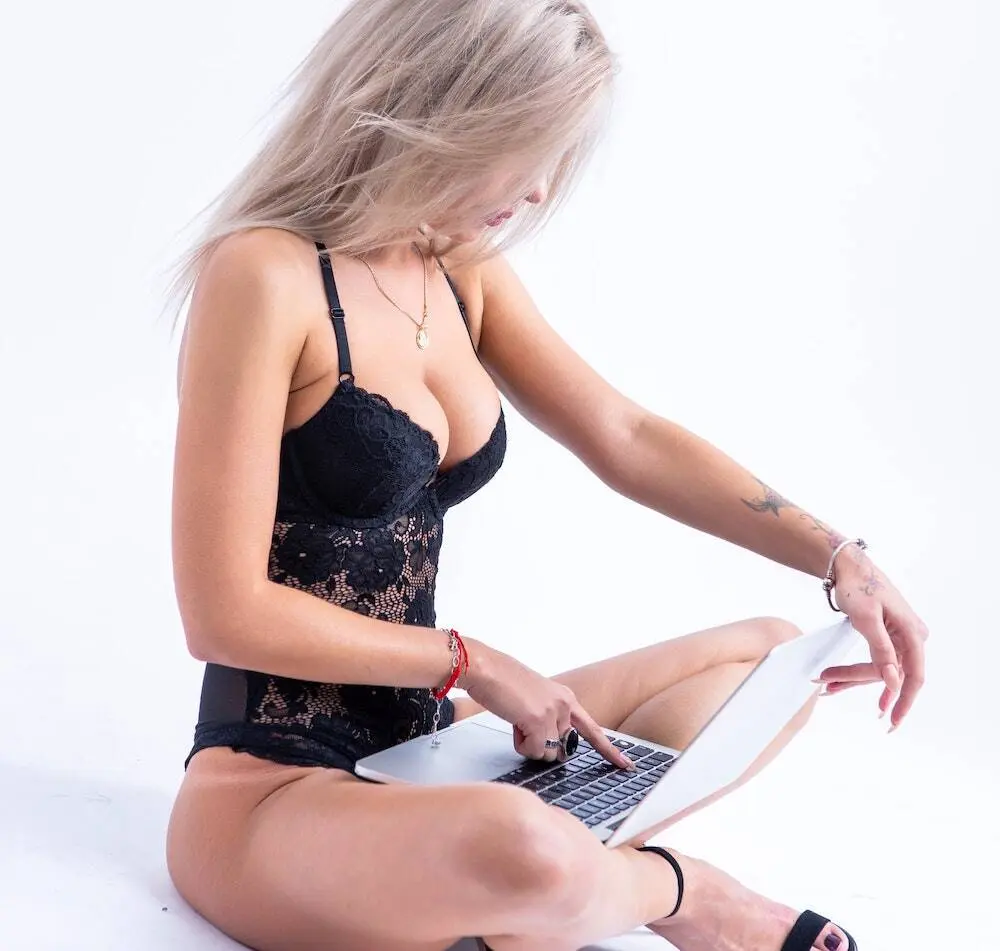 Advantages For Clients
More time for interaction.
More personal contact.
Wide choice online.
More exclusive.
Escorts available throughout the Netherlands.
Possibility to bring an escort to an event as a "girlfriend".
ESCORTS IN AMSTERDAM >
26 | Prostitution Information Centre
The Amsterdam Prostitution Information Centre is a non-profit organisation that provides information and advice to sex workers, as well as to those who are considering entering the industry. The centre also offers support and assistance to victims of human trafficking.
The Prostitution Information Centre was founded in 1994 by former sex workers Mariska Majoor and Jacqeline Gautam. Since then, the centre has helped thousands of people to make informed choices about their involvement in the sex industry.
The Prostitution Information Centre is open to everyone. To this end, the PIC offers a range of services, including educational workshops, drop-in counselling, and a helpline.
The Dutch organisation also has a small shop selling and it publishes a frequent newsletter with news and information about the Dutch sex industry. Whether you're considering working in prostitution, are already involved in the industry, or simply want to learn more about it, the Prostitution Information Centre is an excellent resource.
27 | Red Light District Tour Ban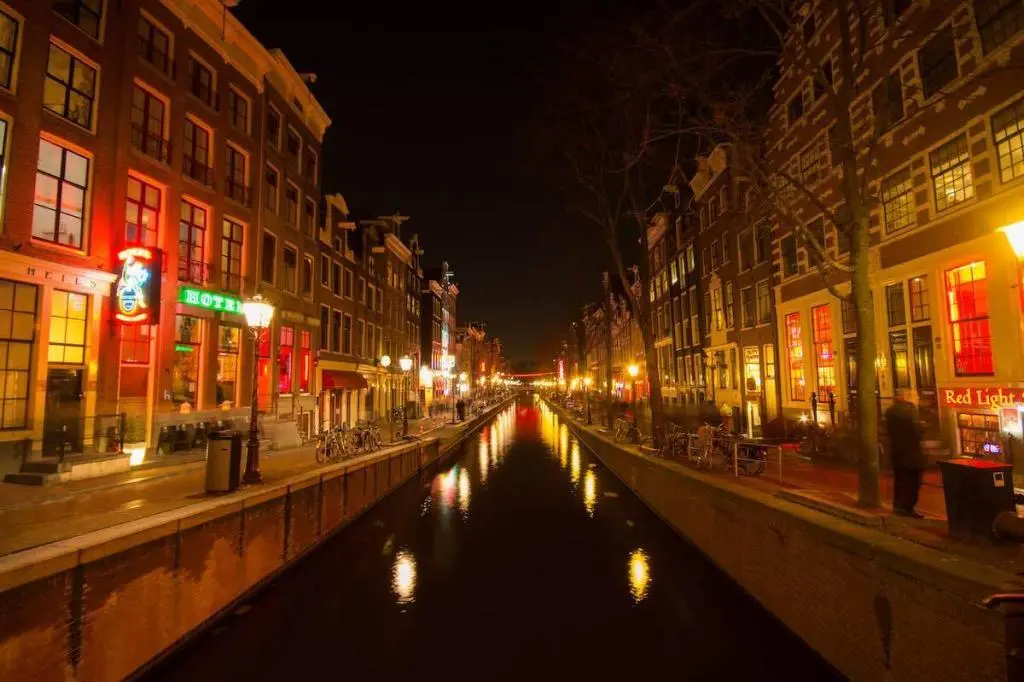 Nowadays guided tours are not allowed anymore in Amsterdam Red Light District. The municipality prohibits tours in the Red Light District according to local laws. Also called General Local Ordinance. This makes it impossible for tourists to get a Red Light District from a guide.
The Red Light District tour ban has been introduced on 1 January 2020.
The municipality is changing De Wallen. The current administration wants fewer tourists, fewer economic benefits, fewer sex workers, fewer coffee shops and fewer Red Light District tours. The municipality of Amsterdam believes that guided tours cause nuisance. In addition, the municipality finds it inappropriate.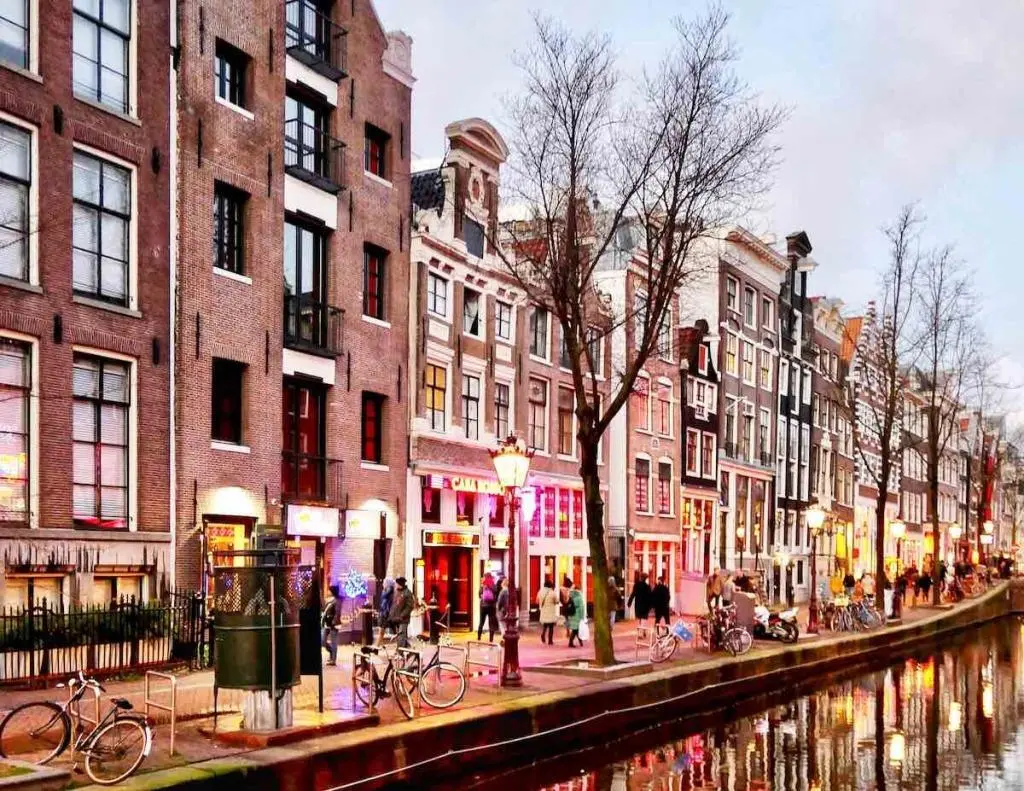 The sex workers are not bothered by tourists. Certainly not from tourists who are well informed through certified guides. This is evident from several studies.
The window prostitutes consciously choose the Red Light District Amsterdam because of all the tourists.
Nevertheless, it is no longer allowed for guides or tour operators to host Red Light District tours.
AMSTERDAM AUDIO TOURS >
Red Light District meaning
But why is this neighbourhood called like that? Where did the meaning come from? We asked a city historian how De Wallen or Red Light District got its name.
Burgwallen
The historian says: "Already around the year 1300 there was a rampart (wall) around the city. Later, around 1340, much larger walls were built around Amsterdam: the burgwallen. Thus a wall was built on the eastern side of the city (the old side) and on the western side (the new side)."
As the city grew, new ramparts were built around 1385. For example, the existing wall became the 'Voorburgwal' and the new wall became the 'Achterburgwal', on both sides of the city. This is how the Oudezijds Voorburgwal, the Oudezijds Achterburgwal, the Nieuwezijds Voorbugwal and the Nieuwezijds Achterburgwal (the current Spuistraat) were created.
Entertainment for sailors
In the 15th century there was already prostitution in this area. It was close to the harbor and was therefore a place for sailors to seek entertainment. Also, many sailors' widows lived there at that time (as only one in three sailors survived the sea voyage). To support themselves and their children, they offered their company in exchange for money.
Red Light
After a long mourning period, widows hung a red lantern on their doors to indicate that they were ready for male contact again.
De Wallen
It was not until much later, in the 20th century, that the infamous neighborhood was increasingly referred to as 'de Walletjes'. This was later changed to 'De Wallen'.
Frequently Asked Questions
Do they speak English in Red Light District?
English is the most widely spoken language in this Amsterdam neighbourhood. The locals speak Dutch to other Dutch people.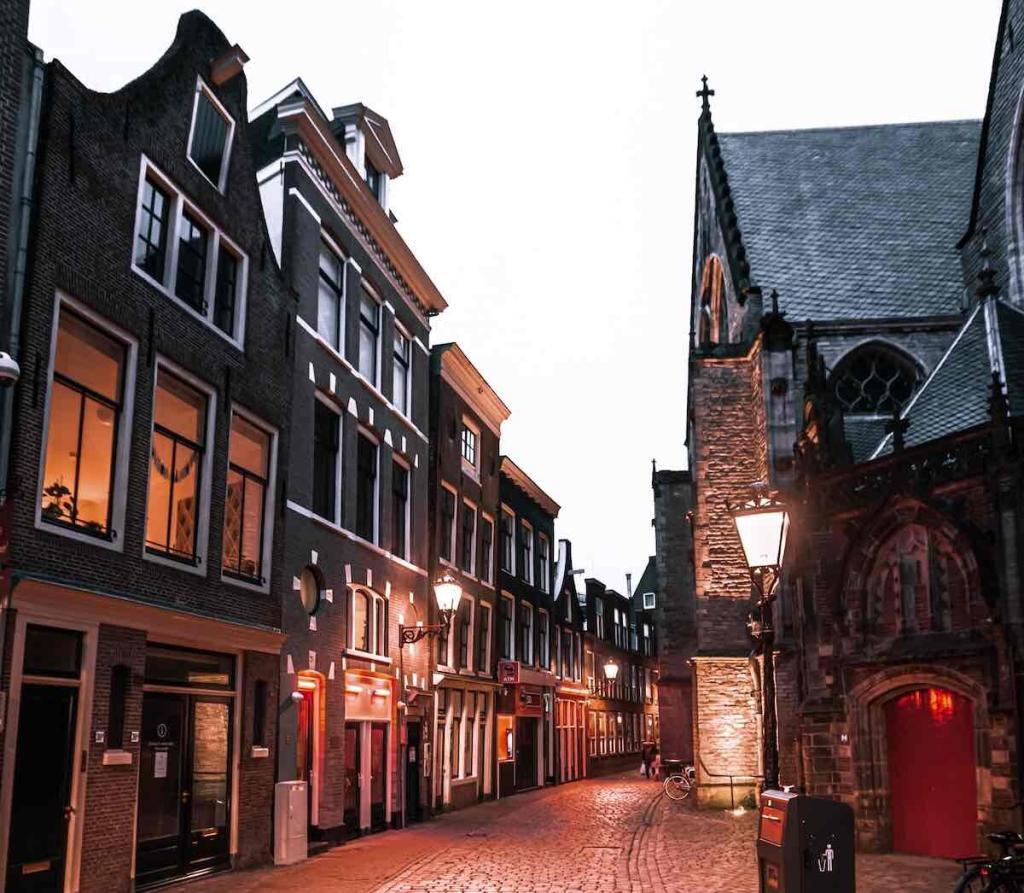 Prostitutes speak English, Romanian, Bulgarian, Spanish and other languages. This depends on where the prostitute comes from. All employees in the companies here speak plain English. So feel free to order something in English.
How much does a prostitute cost in Amsterdam Red Light District?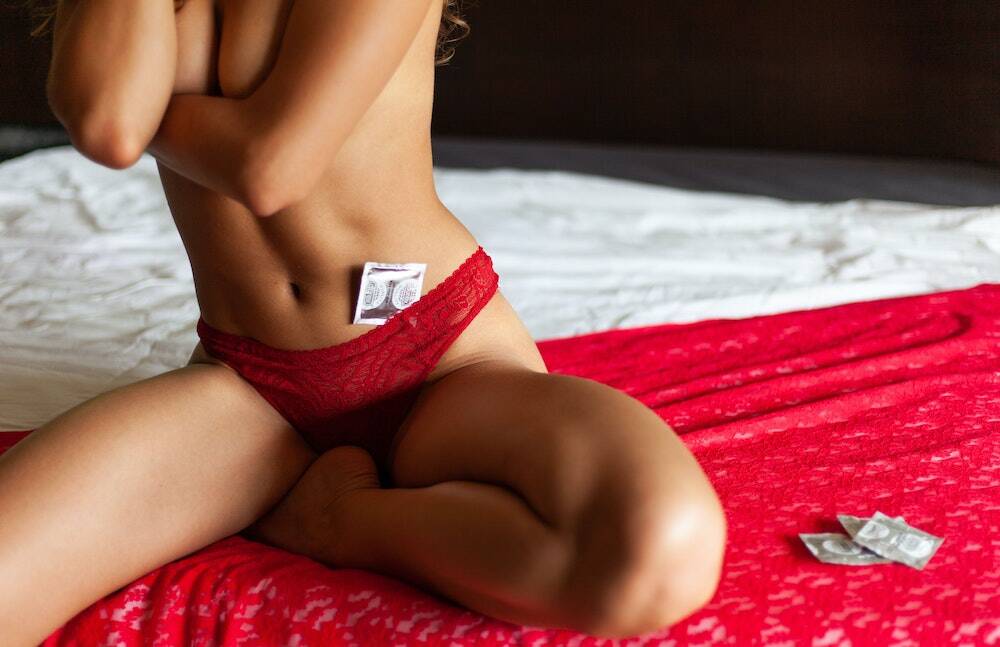 Sex with a prostitute is offered from 50 euros. The duration is often about 20 minutes. The exact price depends on the duration and service requested. Some ladies also offer sex with massages. Also here are sex workers who offer a threesome.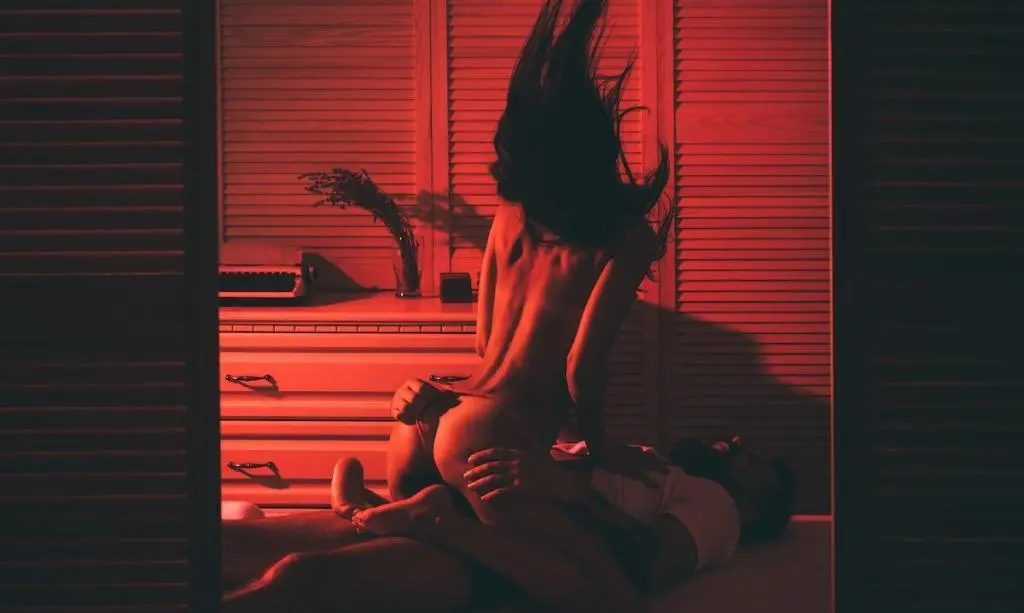 Red Light District Prices
Hand job: > 50,-
Blow job: > 50,-
Sex (penetration): > 70,-
Sex + Massage: > 100,-
Threesome: > 200,-
BDSM: On request.
The prices are for the window prostitutes in Amsterdam. Discover prices for escorts in Amsterdam here.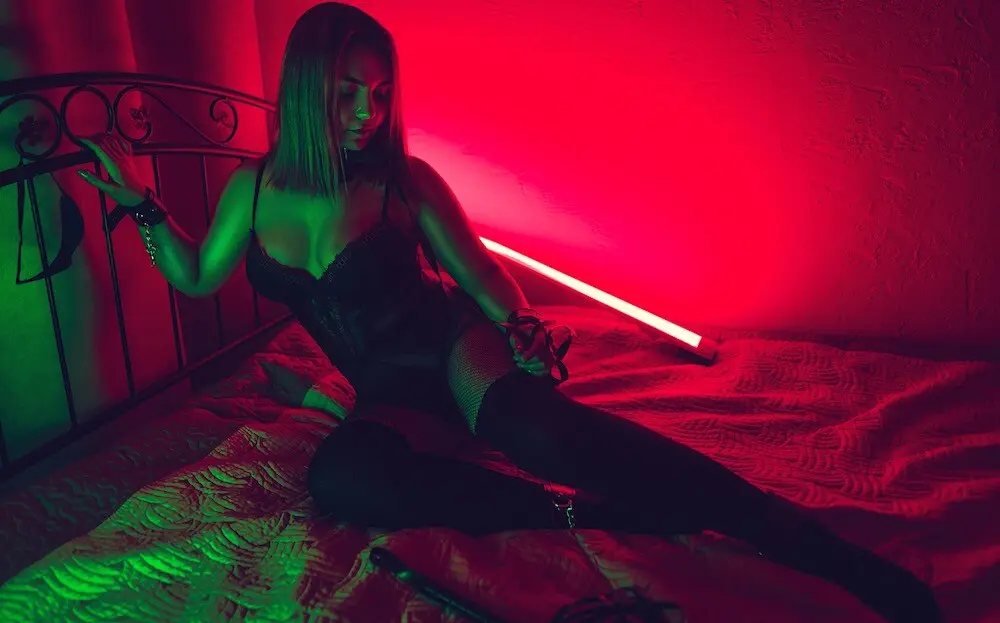 On which streets are the window girls?
Red Light District: The window prostitutes work in the following streets:
Barndesteeg, Bethlehemsteeg, Boomsteeg, Bloedstraat, Enge Kerksteeg, Gordijnensteeg, Molensteeg, Monnikenstraat, Oudekennissteeg, Oudekerksplein, Oudezijds Voorburgwal, Oudezijds Achterburgwal, Stoofsteeg.
Can girls get prostitutes in Amsterdam?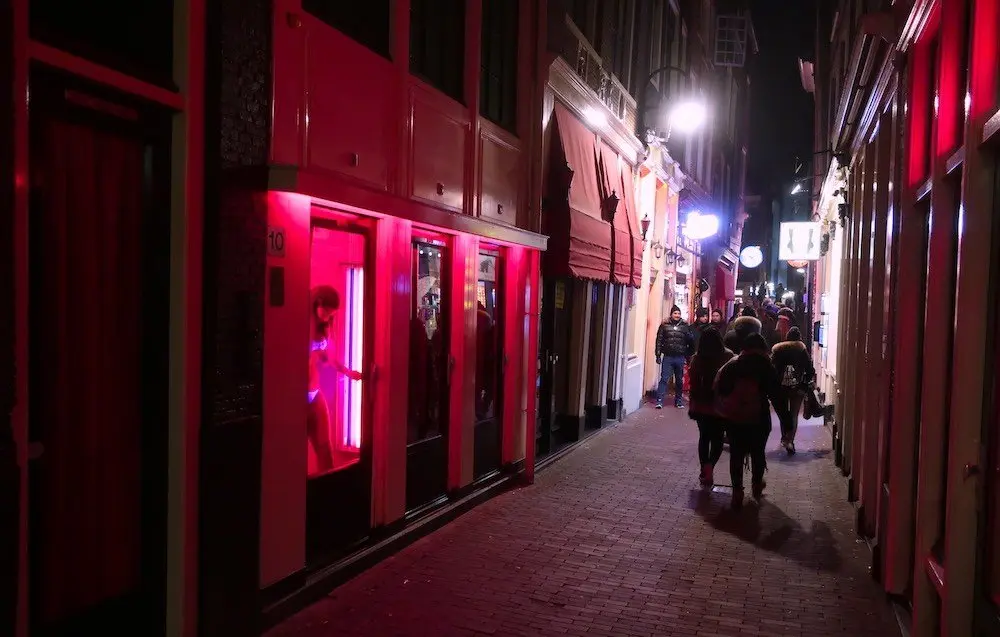 No, women can not have sex with window prostitutes. The window workers do not offer their services to women.
However, women can get male escorts in Amsterdam. There are relatively fewer of them. But they are there for sure! Women can get in touch with a male escort through an escort company or through sex advertisements on websites.
Can you take pictures of the Red Light District?
Yes, you are allowed to photograph the Red Light District Amsterdam. It is, after all, a public space. There is no place in the Netherlands where you are not allowed to take pictures outside.
However, sex workers in Amsterdam Red Light District do not want to be photographed. Often because they want to remain anonymous. Please respect this. Stick to local etiquette. Be courteous and do not photograph the prostitutes.
Does the Red Light District in Amsterdam still exist?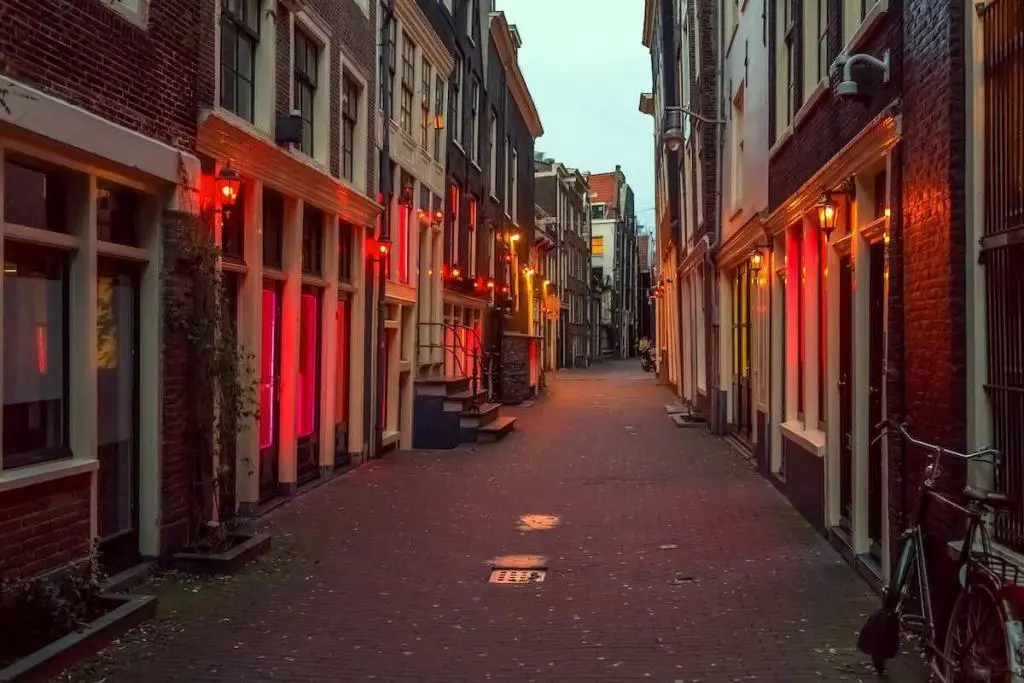 Yes, it does! There are still sex shows, window brothels, cannabis shops, bars and lots of other entertainment. The neighborhood does change. In recent years, window brothels and coffee shops have closed. Also recently window brothels have closed again.
The municipality of Amsterdam is considering creating a prostitution neighbourhood outside the city, or in a rural area. There are currently 4 Red Light District scenarios for its future.
Can you get a STD in the Red Light District?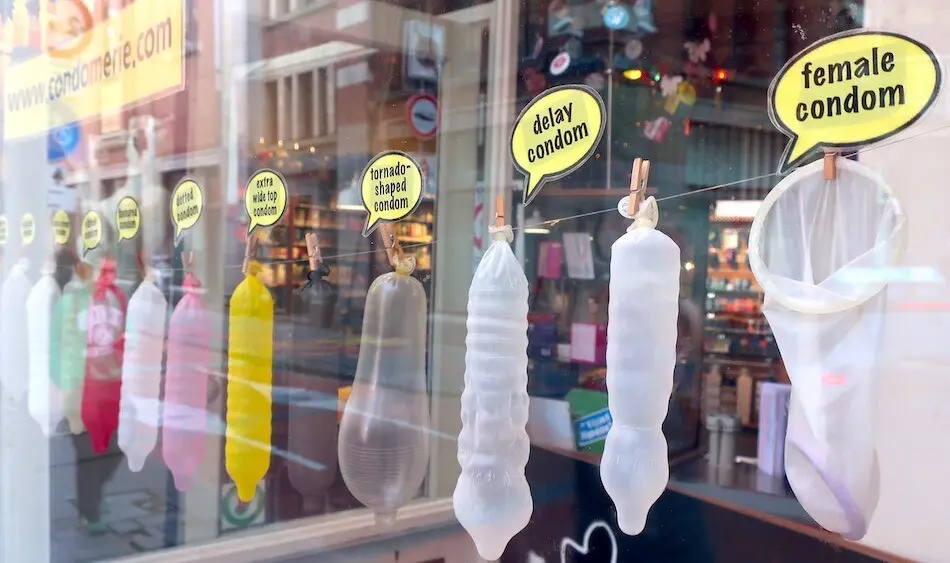 Yes, that is certainly possible. However, you can also get an STD outside the Red Light District. In general, the sex workers try to prevent STDs. They do this by having safe sex, using a condom.
In addition, all sex workers in the Netherlands can be tested free of charge for sexually transmitted diseases. Most prostitutes in Amsterdam are therefore regularly tested.
Furthermore, healthcare in the Netherlands is one of the best in the world. Every resident has easy access to care, such as general practitioners, STD clinics, hospitals, etc.
Why do men pay for sex?
There are a number of reasons why men pay for sex. For some men, it may be a way to act out a sexual fantasy that they would not otherwise be able to experience.
For others, it may be a way to avoid the emotional intimacy that is typically involved in a sexual relationship. Still others may view paying for sex as a way to ensure that they will always have access to sexual activity.
Whatever the reason, there is no one answer to the question of why men pay for sex. Each man who pays for sex does so for his own individual reasons.
What drugs are legal?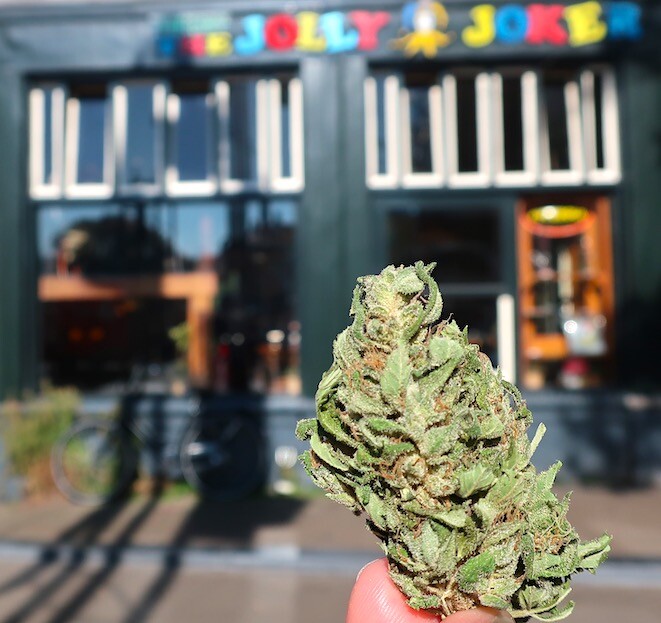 Weed, hash, magic truffles and alcohol are legal to use in the Red Light District Amsterdam. You must be at least 18 years old in the Netherlands to use cannabis or alcohol.
In the Red Light District it is illegal to consume alcohol on the street. This is also indicated by numerous signs, which can be seen on the streets and on bridges. You can be fined for drinking alcohol in public. It is allowed to consume alcohol in bars and on the terraces.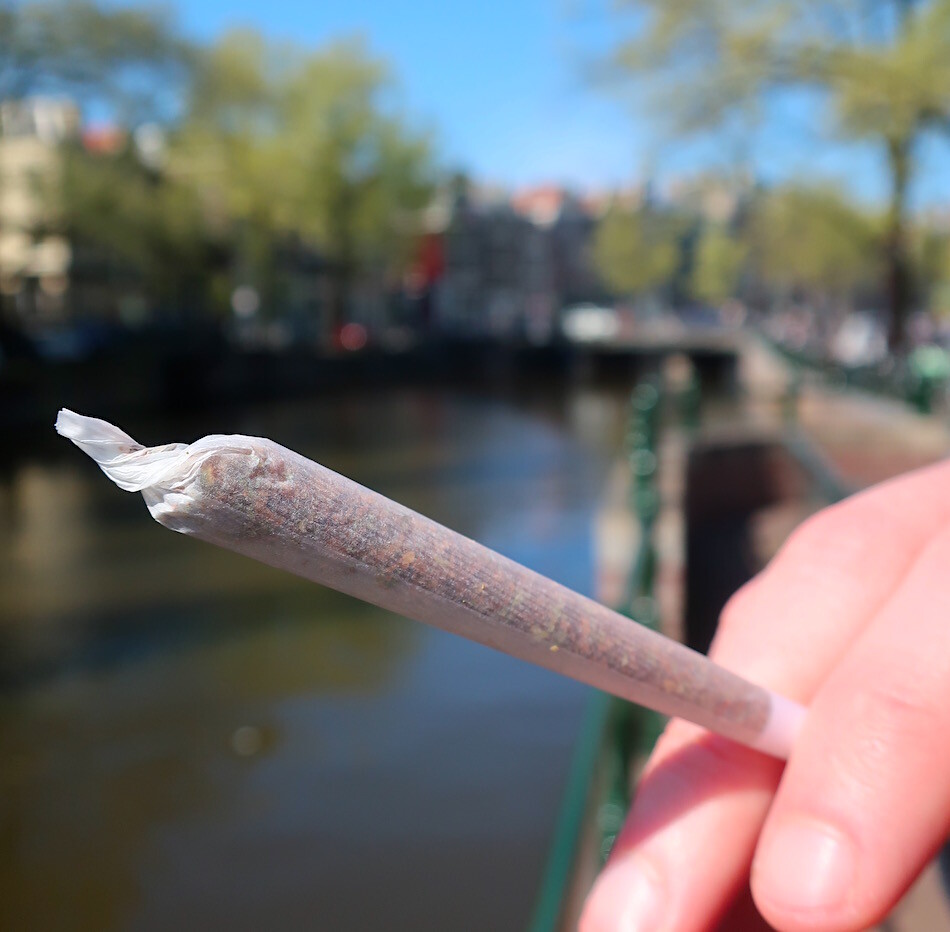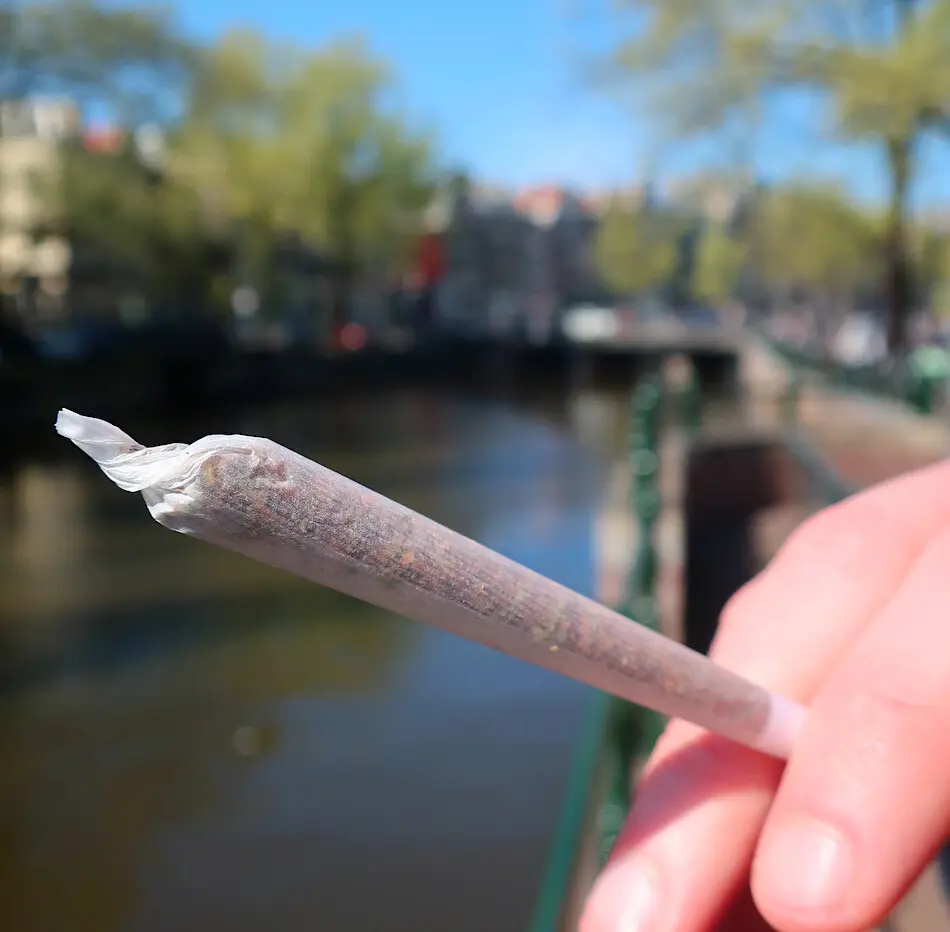 Smoking a joint on the street in the Red Light District is allowed. Officially it is tolerated. You are not allowed to carry more than 5 grams of weed or hash.
More Amsterdam Facts…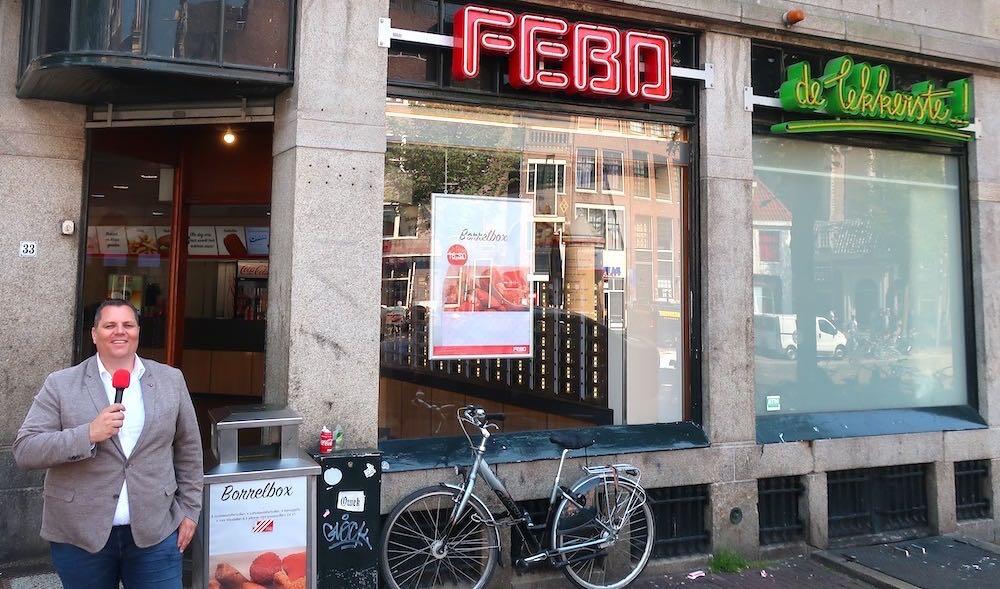 There are so many wonderful, fascinating Amsterdam facts to know. This Dutch city is centuries old and full of special facts. It is a shame not to inform yourself about this. We help you with this!
Amsterdam Audio Tours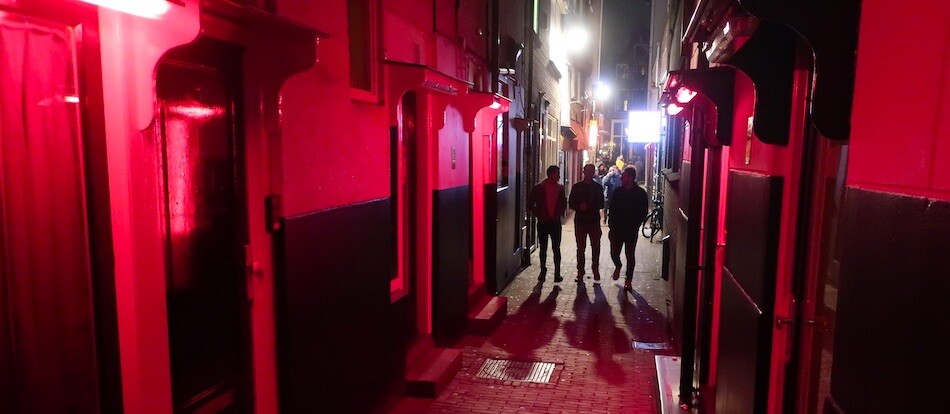 Become an Amsterdam connoisseur! Download this Amsterdam app which includes an audio tour with fascinating stories of 22 experts. Hear real prostitutes, real police officers, real historians & other great experts.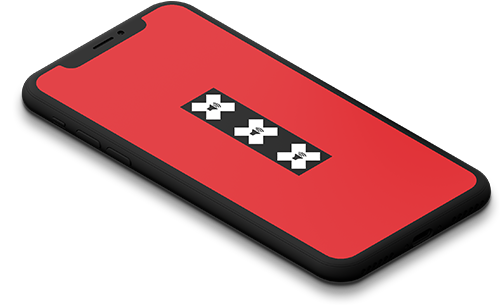 Amsterdam's Red Light District is an area like no other in the world. While it may be shocking or even taboo for some, it represents the Dutch culture of liberalism and freedom. If you're curious to learn more about this unique district, be sure to download our new app today.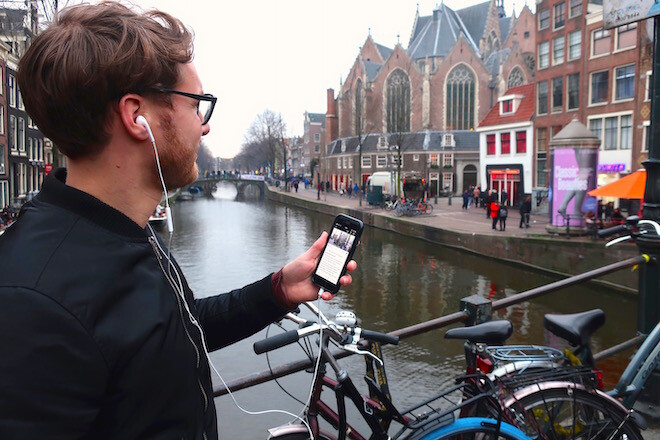 With tons of information and pictures, you'll get a first-hand look at everything the Red Light District has to offer.
This app contains two hours of audio for just 5 euro. Listen to it at home or while exploring Amsterdam. Get the app and learn everything about Amsterdam now!
Got more questions? Discover this list with 65 Amsterdam Red Light District Questions & Answers.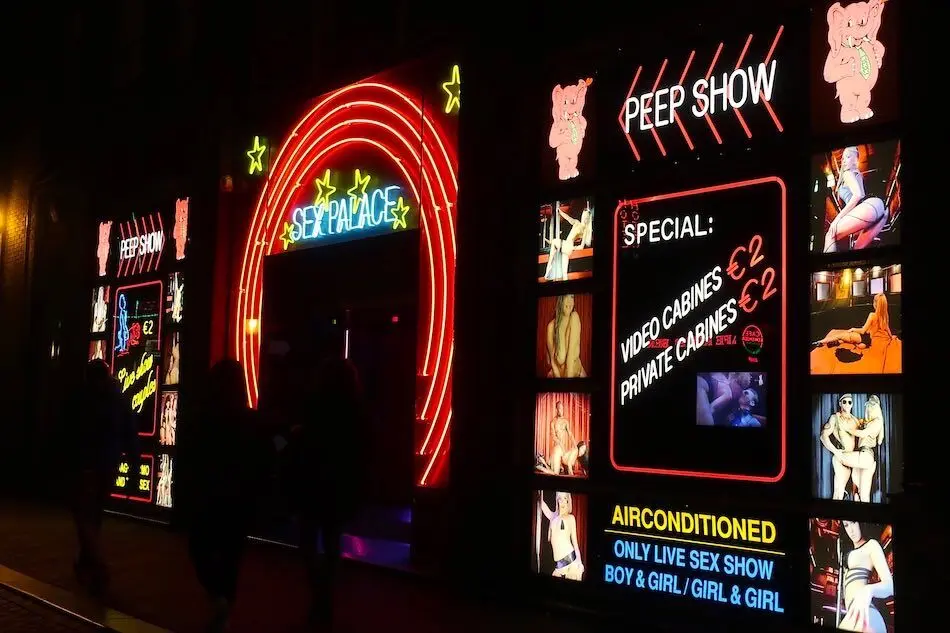 ALSO READ:
10 Amsterdam Red Light District Rules
12x Free Must See in Amsterdam
MORE AMSTERDAM TIPS >
4 Comments