Best Sandwich in Amsterdam Centre
Hungry for great Dutch food? This list contains 5 places to get the best sandwiches in Amsterdam. If you go to any of these places you can't go wrong. Just ask for a sandwich that is most popular among the locals!
Top 5 Sandwich in Amsterdam
1 | Van Dobben
Van Dobben is a Dutch croquette brand. Nothing says Amsterdam like getting a sandwich with a Van Dobben croquette on it.
But even a lot of Amsterdammers still don't know about the fact that these famous croquettes have a real Amsterdam dining salon as their origin.
Since 1945, this sandwich shop has laid hidden in the Korte Reguliersdwarsstraat and a lot of burning hot croquettes have been pushed over the counter accompanied with a lot of jokes.
The funny and edgy service there, dressed in white coats, also spreads soft rolls with a centimetre thick layer of filet americain. Know what you're getting yourself into!
SHOW LUNCHROOM NOW >
2 | Broodje Daan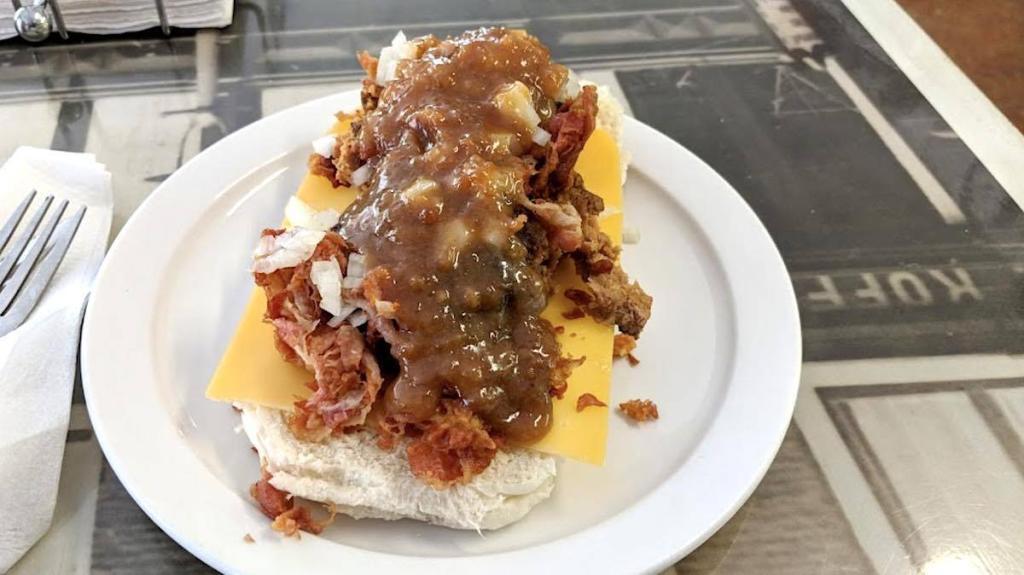 Dutch youth sentiment reigns supreme at Broodje Daan: in the cozy old-fashioned lunchroom with a trucker café atmosphere, you can order chocolate sprinkles, jam or – yes – typical Dutch speculoos sandwiches (€ 0.90).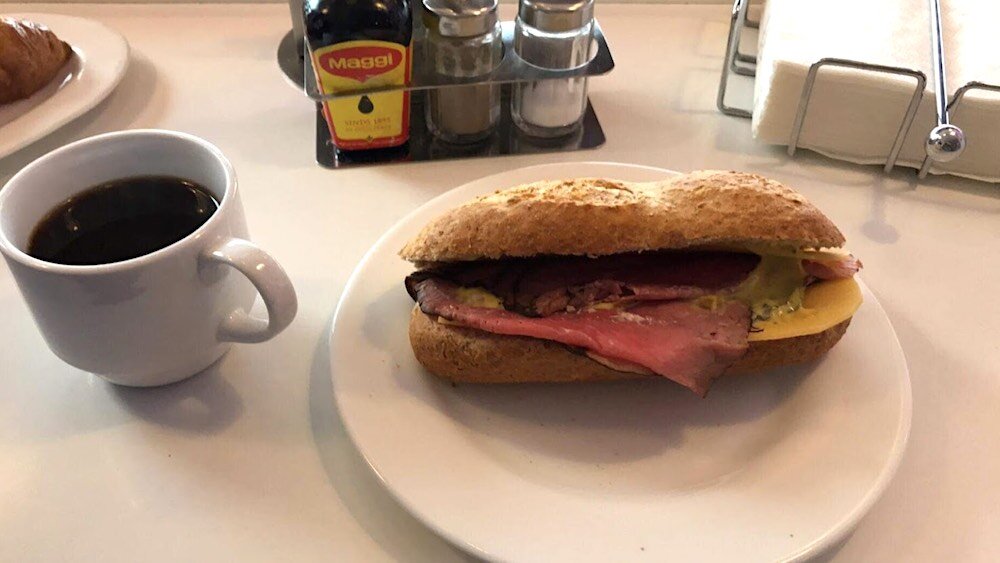 The menu features all sorts of culinary experiments that bear the names of (former) employees. There's even a sandwich named after the domestic dog Buddy, with hot sausage, fried bacon, cheese, fried onions and "buddy sauce". This place definitely has one of the best sandwiches in Amsterdam. And, it's very affordable too.
SHOW LUNCHROOM NOW >
3 | Comestibles Kinders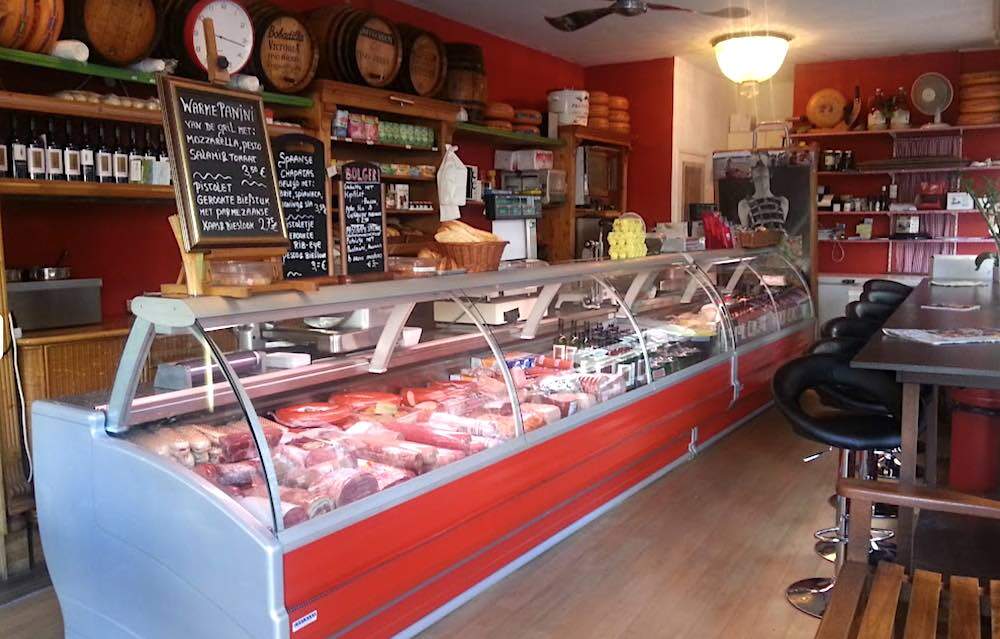 The catering gems of the Westerstraat have been at De Hoeken for many years. Think of the the pub called de Blaffende Vis, Winkel and Café Nol. Comestibles Kinders belongs on that illustrious list.
This is one of those lunch shops, with a yellowed Privé in the windowsill, mountains of cold cuts in the display case and half liters of milk for washing the food away.
The local favourite here is "Broodje bolgeri", a ciabatta with lettuce, chicken fillet, bacon, pesto and herb mayo. It is reportedly even the guilty pleasure of the officers of the Marnixstraat police station.
SHOW LUNCHROOM NOW >
4 | De Kaaskamer
Doubt is not a sin at De Kaaskamer. The employees of the crowded cheese shop know very well that it is difficult to choose from the hundreds of cheeses on display.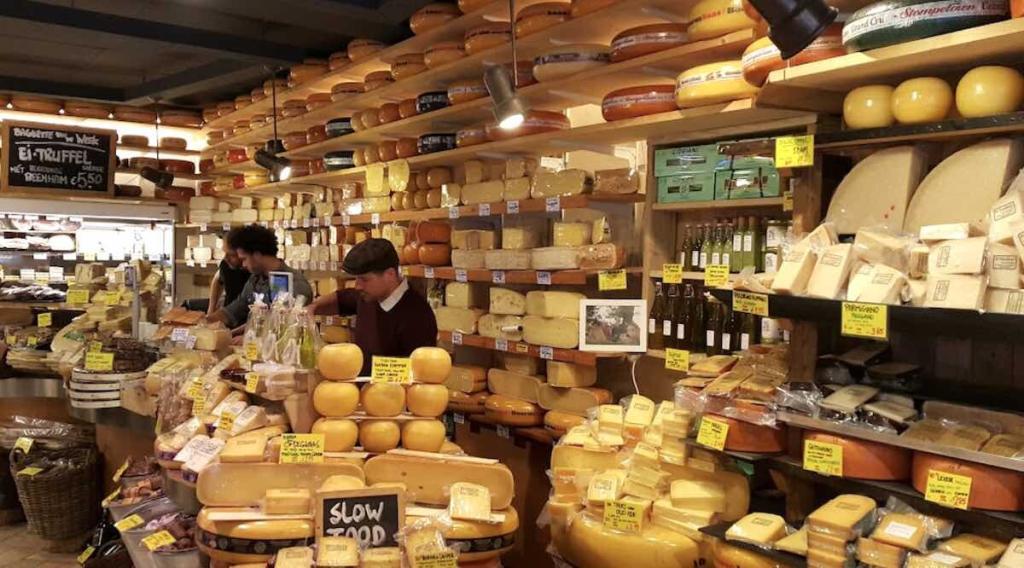 Did you choose a sandwich once? Then there is also a collection of homemade sauces, such as artichoke mayo and spicy arugula pesto, to top it off. Just choose, you can't really go wrong here.
Be careful with hungry ordering: you don't get a small pieces of bread here, but big baguettes.
SHOW LUNCHROOM NOW >
5 | Slagerij Vet
Zeedijk sauce doesn't exactly sound like a culinary highpoint, but Slager Vet is known for it. In fact, the homemade curry sauce is so popular that you can also order it by the bottle.
The family butcher shop is built on informal Amsterdam conviviality, but after four generations of Vet, it also goes with the times: if you want, you can also order the Broodje Zeedijk (chicken, bacon, lettuce and sea dike sauce) in Pokébowl form.
This is really a place where a lot of locals come. Local residents come around at lunchtime to get the best sandwiches in Amsterdam here.
Dutch ox sausage is very popular here. So, are you not vegetarian and looking for a real traditional place for local delicacies? Then visit this cute little shop in Amsterdam Red Light District.
Save this list (in your browser) because this is definitely where you can get one of the best sandwiches in Amsterdam.
SHOW LUNCHROOM NOW >
Who invented the sandwich?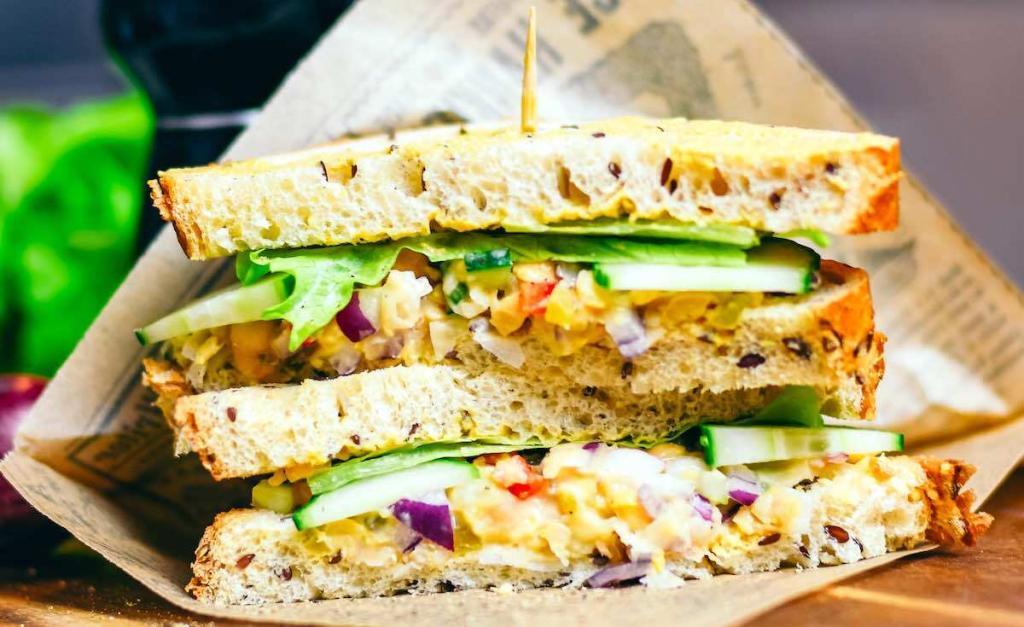 The sandwich was first created by John Montagu, the 4th Earl of Sandwich. According to legend, Montagu was a avid gambler who often spent hours at the card table.
One day, he was so engrossed in his game that he did not want to take the time to sit down for a proper meal. So, he asked his servant to bring him some beef between two slices of bread.
And thus, the sandwich was born! Since then, the sandwich has undergone many variations, but it remains a popular and convenient food enjoyed by people all over the world.
How many calories in a cheese sandwich?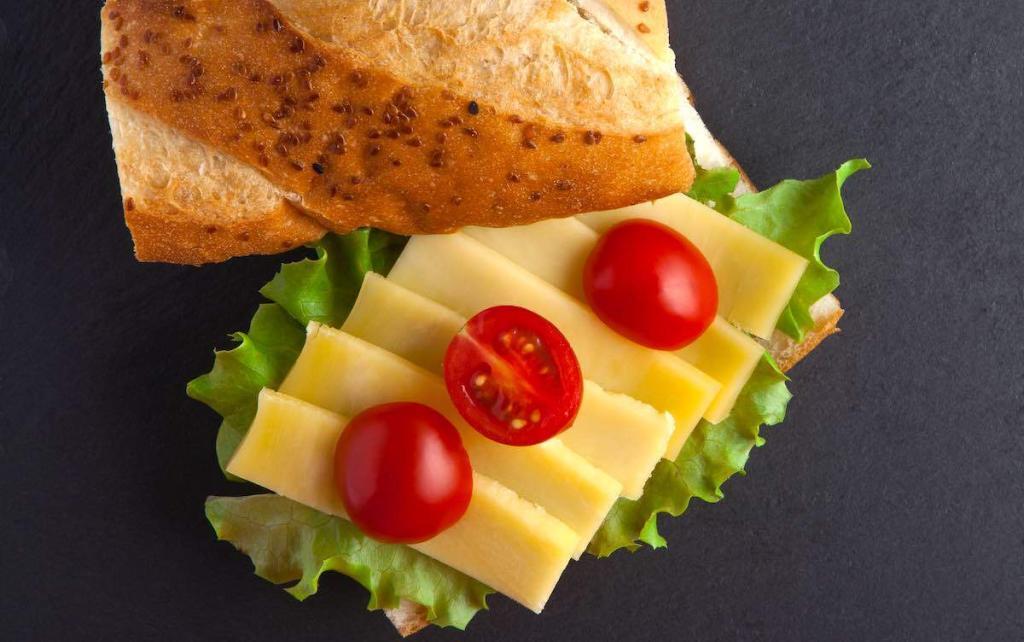 A cheese sandwich is not the most nutritious meal you can eat, but it does have some redeeming features. For one thing, it's relatively low in calories.
According to the U.S. Department of Agriculture, a cheese sandwich made with two slices of bread and one ounce of cheese has about 250 calories. That's not exactly a diet food, but it's not bad either.
And if you're looking for a quick snack, a cheese sandwich can be a fairly filling option. So if you're looking for something to tide you over until dinner, a cheese sandwich might not be the worst idea. Just don't make it your only meal of the day.
What is a bmt sandwich?
The bmt sandwich is a thing of legend. Some say it was created by a guy named bmt, others say it stands for bacon, mushroom, and tomato. Regardless of its origins, the bmt is a delicious sandwich that is perfect for any occasion.
It's simple to make, and there are endless variations to try. Whether you're a fan of classic bmt sandwiches or you like to experiment with new ingredients, this sandwich is sure to satisfy.
What time is lunch in Amsterdam?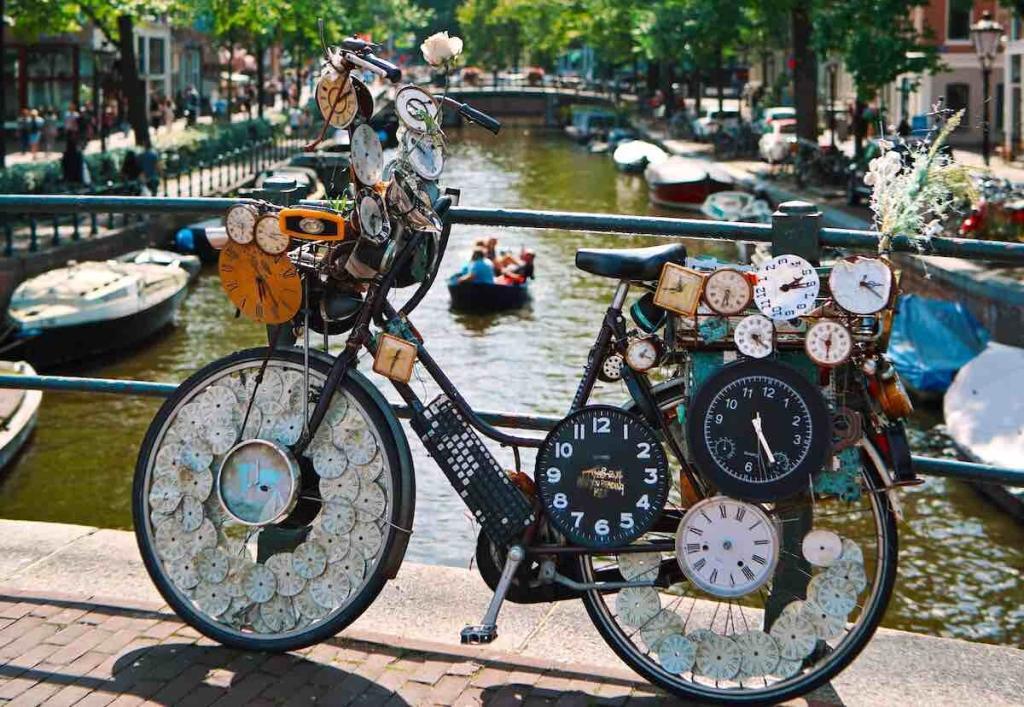 Lunch time in Amsterdam is typically around noon. However, this can vary depending on the person's schedule and the type of lunch that they are having.
For example, if someone is working a late shift, they may not have lunch until 2pm or later. On the other hand, if someone is taking a leisurely lunch break, they may start as early as 11am.
In general, though, lunchtime in Amsterdam falls around noon.
ALSO DISCOVER:
MORE AMSTERDAM TIPS >