Dam Square Amsterdam Is A Must-See!
The main public square in Amsterdam grew from the first days of Holland's capital, with the construction of a causeway (or dam as the Dutch call it) across the Amstel river. This is also how Amsterdam got its name.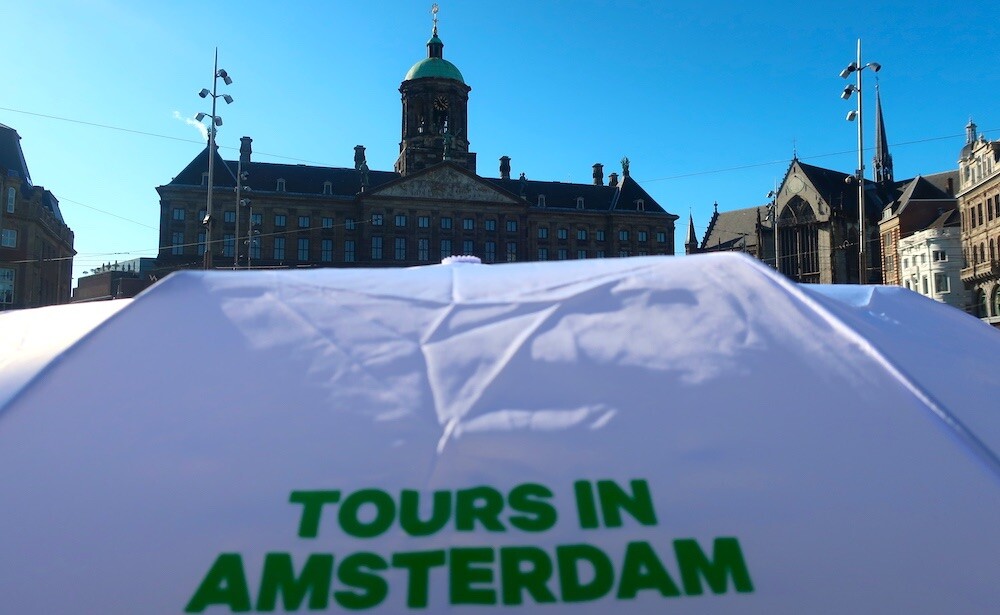 Just like the Amstel once cut through here, so Damrak street (the street from central station to Dam Square) now divides the square in two. Unlike a lot of other big squares in Europe, Dam Square developed in a gradual fashion and has little in the way of architectural homogeneity.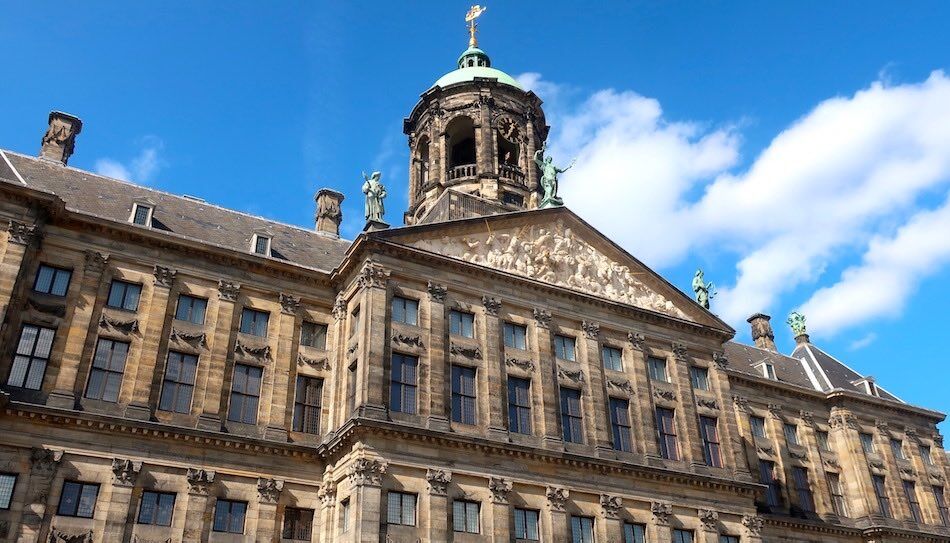 Amsterdam's Dam Square does, however, boast the colossal bulk of the Royal Palace located along its western edge and side to side of the New Church. The 17-th century Royal Palace is called Koninklijk Paleis in Dutch and is one of the best things to see in Amsterdam. The former city's town hall epitomizes Dutch wealth and prestige at the top of the Golden Age.

On the Eastern end of Dam Square stands the tall white National Monument, erected in 1956 to commemorate the fallen of the Second World War. It was designed by the Dutch architect J.J.P Oud. A popular gathering place in Amsterdam, the monument stands in the middle of a series of centric rings that form steps up to the base and is bordered by 2 lions. The figures on Amsterdam's National Monument – a woman, four males and a child, and two men with dogs – represent war, peace and resistance.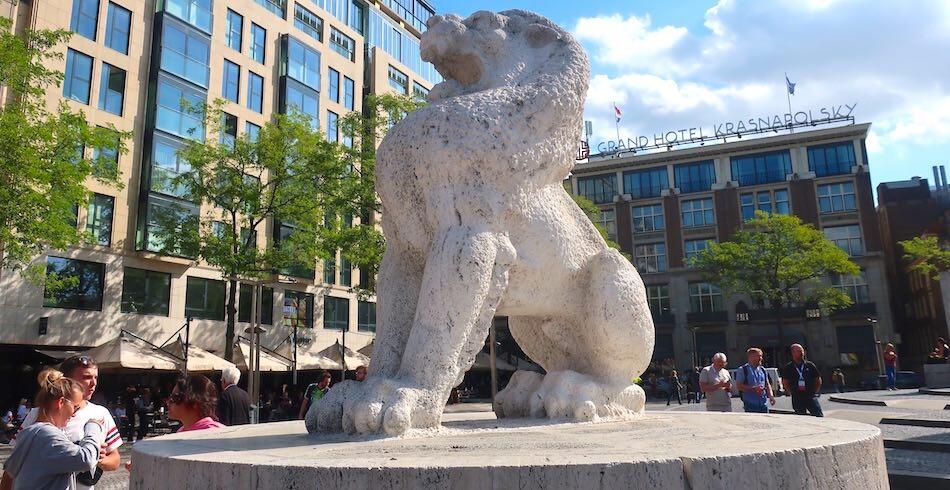 Behind the National Monument, one can find the Grand Hotel Krasnapolsky on one of the oldest streets in Amsterdam: The Warmoesstraat. This street is officially also part of the Red Light District.
Other outstanding buildings are the famous Dutch shopping mall De Bijenkorf (founded in 1914) and Madame Tussauds.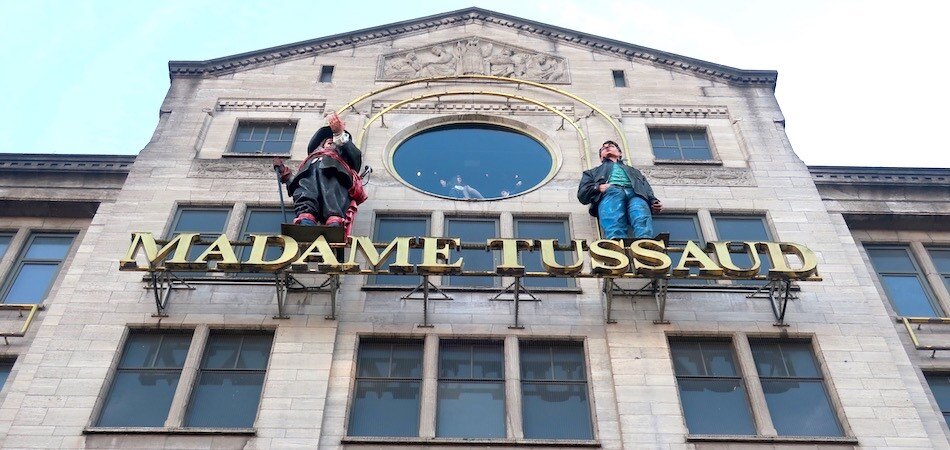 That attraction was opened in 1970 and offers lifelike wax figures, featuring national icons. Icons as Dutch Queen Maxima & Dutch King Willem Alexander, Dutch speed skater Sven Kramer, Dutch kick boxer champion Rico Verhoeven & model Doutzen Kroes. The famous Dutch DJ's Armin van Buuren (2.3 million Insta-followers) and DJ Tiesto (6.3 million followers) are also in Amsterdam's Madame Tussauds.
But Amsterdam's Madame Tussauds also has many internationals icons including Prince Harry & Meghan Markle, Barack Obama, Nelson Mandela, George Clooney, Angelina Jolie, Johnny Depp, Rafael Nadal, etc.
Amsterdam's Dam Square is a great place to watch the world go by, especially at the National Monument (during the summer days). Go check it out!
5 Bars On Amsterdam Dam Square
MORE AMSTERDAM TIPS >