10x Amsterdam Red Light District Rules & Laws
Pique your curiosity and prepare for a captivating journey as we unravel the Amsterdam Red Light District Rules. These 10x regulations govern the enigmatic realm of one of the world's most infamous neighborhoods. From the flickering neon lights to the secrets hidden behind the red light windows, these rules shape the very essence of this provocative district. Join us as we explore the significance, controversies, and tales surrounding these Amsterdam Red Light District Rules. Get ready to immerse yourself in a captivating world where tradition meets curiosity, and discover why these regulations hold such paramount importance for both locals and intrepid travelers alike. By following these rules you, the sex workers, other visitors and all inhabitants of this beautiful part of town will have the best experience.
GET AMSTERDAM APP >
Top 10 Amsterdam Red Light District Rules
1 | Do Not Take Picture Of Sex Workers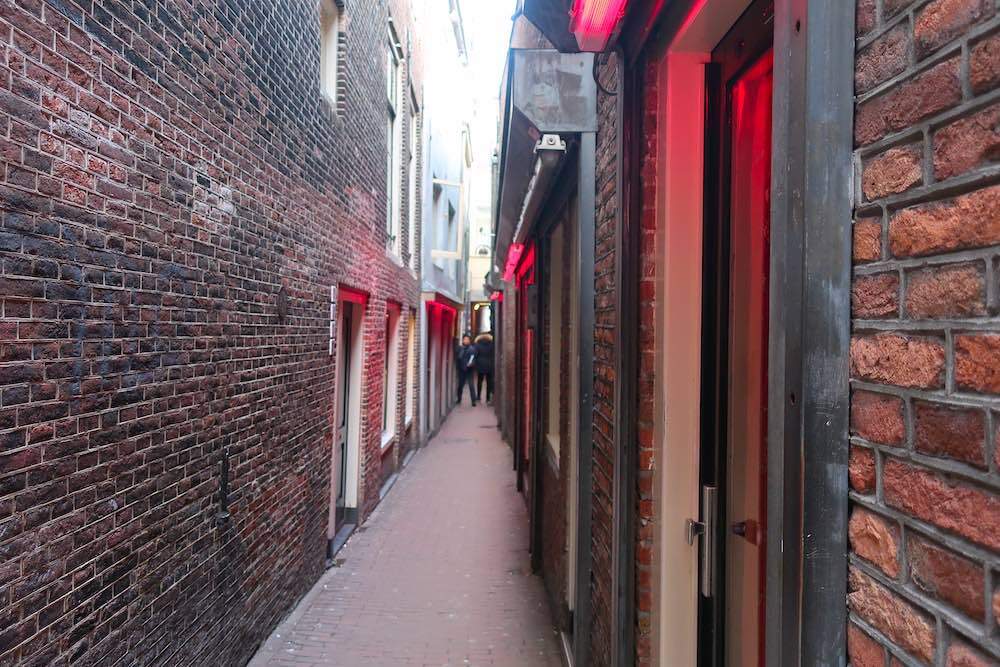 This is one of these Amsterdam Red Light District rules which is not a law but part of the local etiquette. Prostitutes and activists want this changed into a law so that the police can actually fine people who photograph sex workers.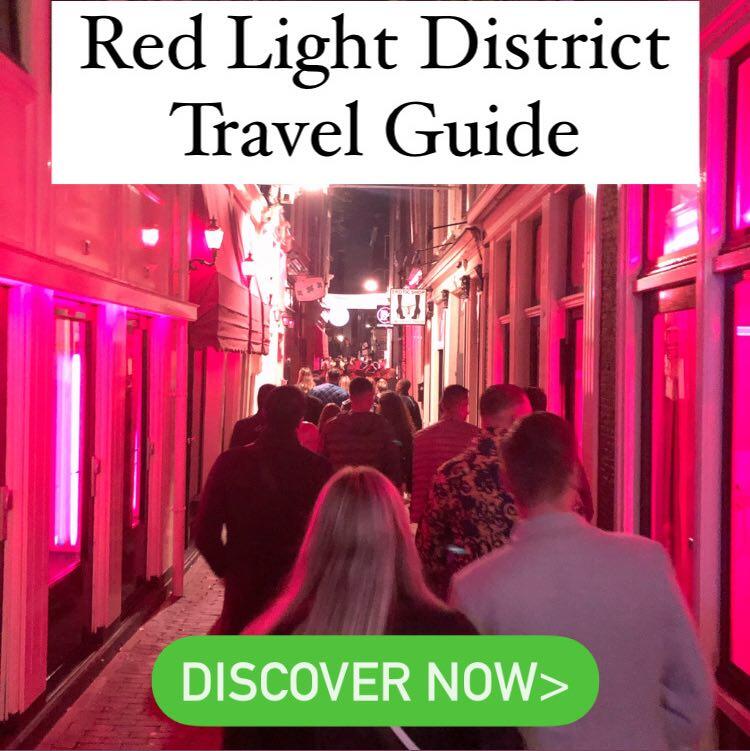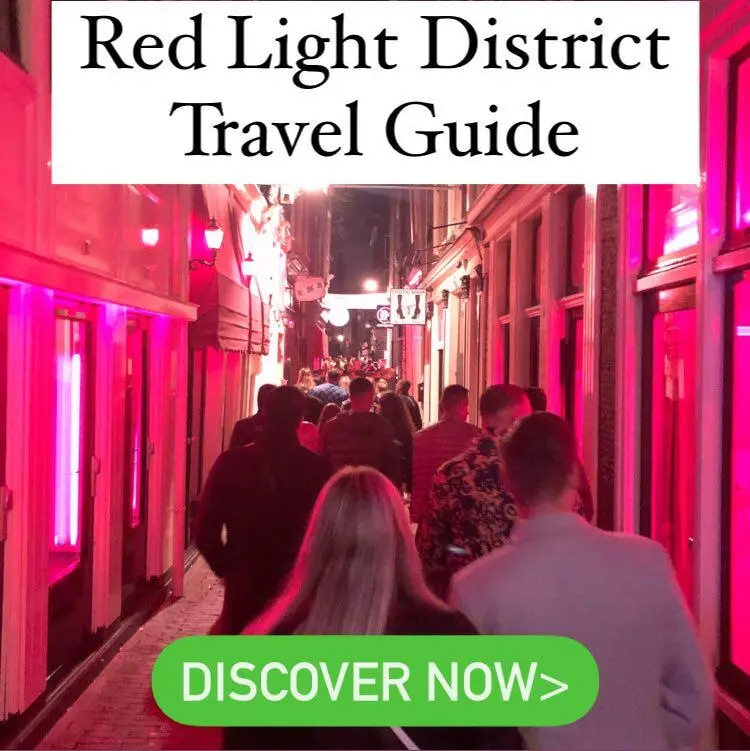 Most (perhaps even all) sex workers that stand behind the windows in the Red Light District do so, because of the privacy that it offers, compared to online sex work. It is highly disrespectful to take pictures of them and possibly put them online. Besides being disrespectful and in breach of their privacy it could also be dangerous.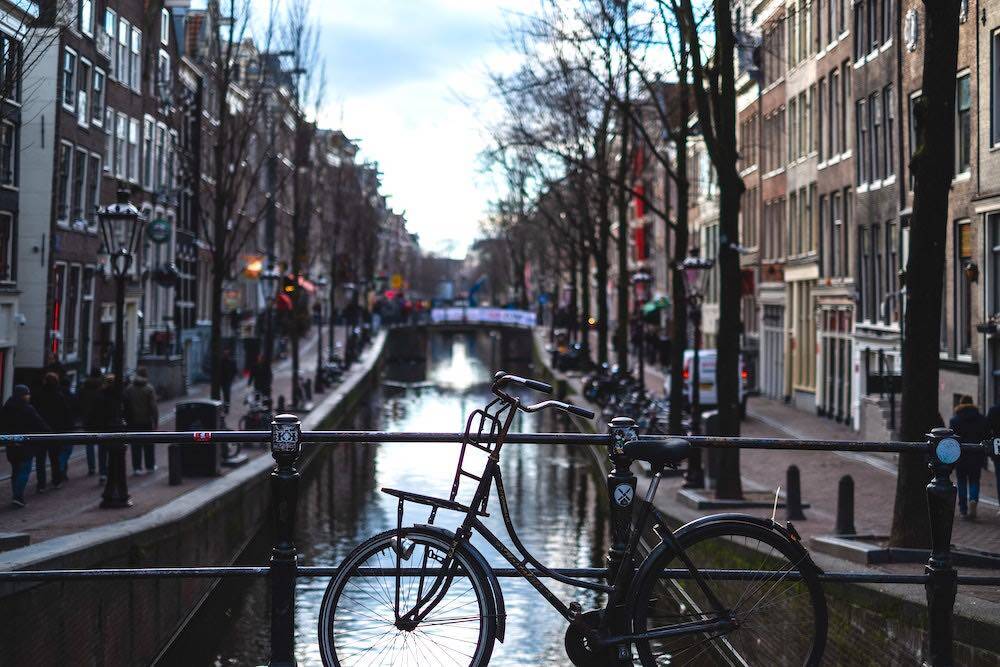 These women and transgenders don't play around. Sometimes they throw water people who take pictures or scream when they see this.
Amsterdam escorts (sex workers who meet clients in the city) usually also do not want to be photographed.
2 | Respect The Sex Workers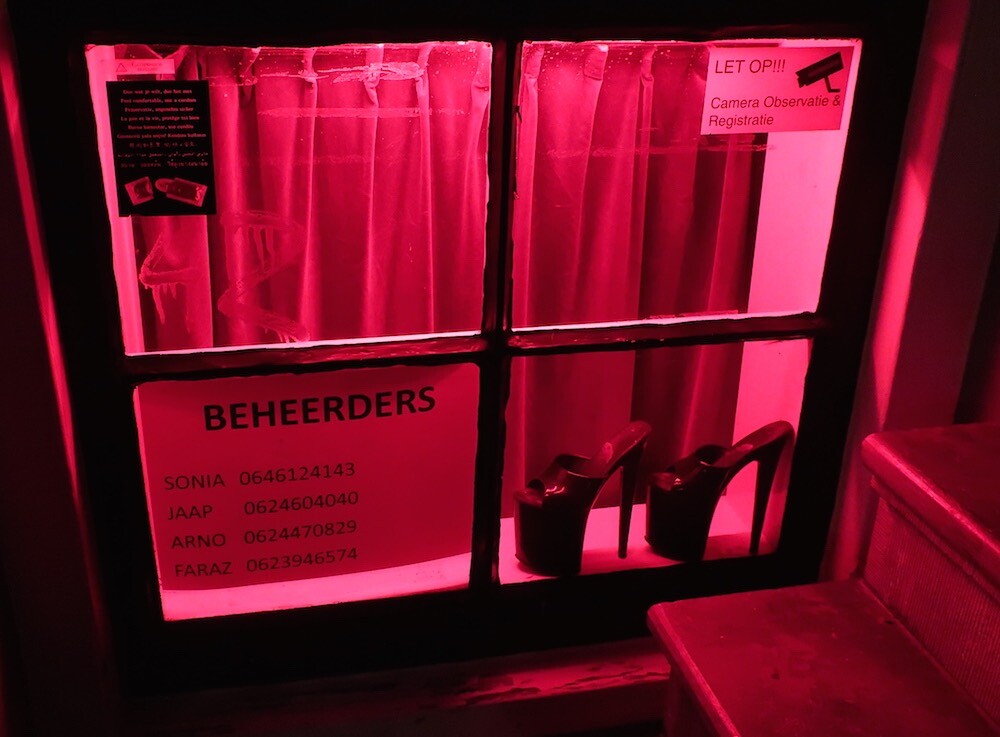 Working as a prostitute is definitely not the easiest job in the world. Never forget that these women in the window are human beings with feelings.
Don't stare, gawk or laugh at them.
Show them the same amount of respect that you'd have for any other working woman.
Just be kind.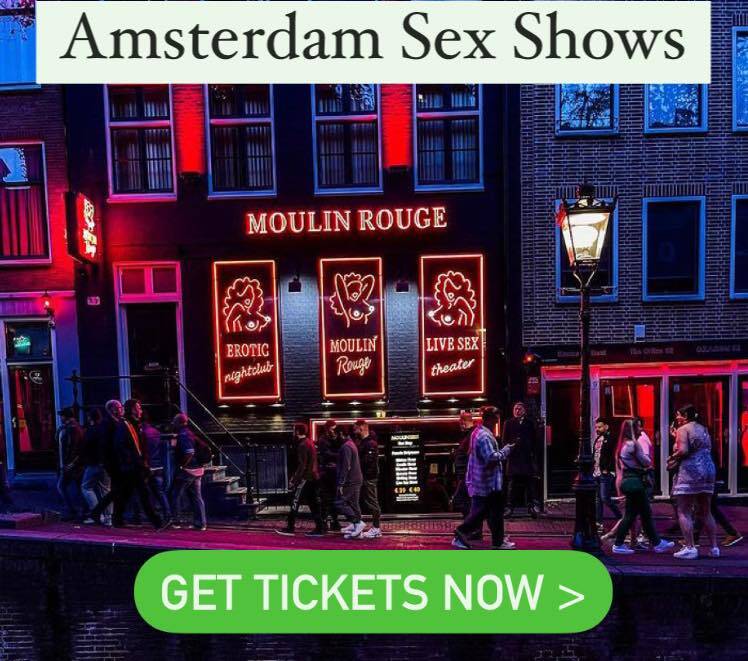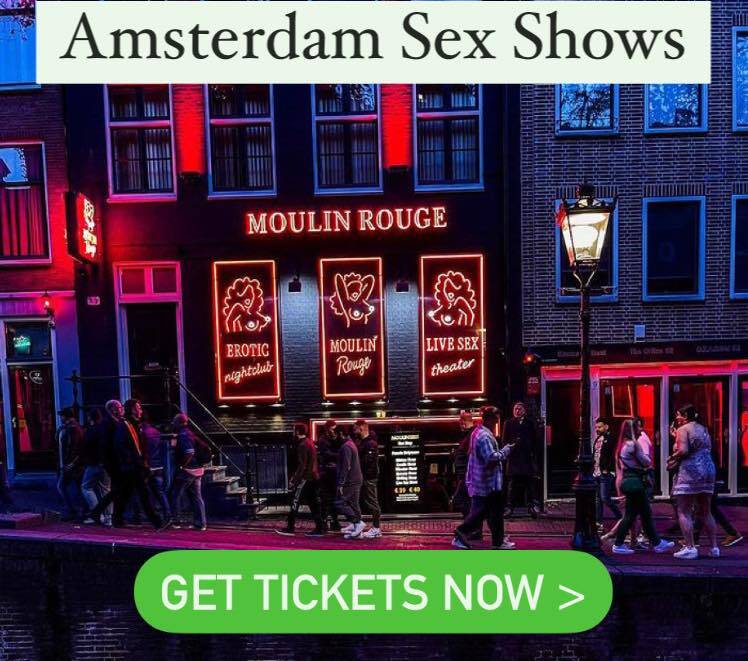 Respect is the most important thing in Amsterdam's Red Light District.
Red Light Dating
Want sex in the Red Light District? Then you can of course visit the window prostitutes. Discuss your wishes and needs in advance. Ask at the window if the sex worker offers your wishes.
Another way is a sex date via a website or app.
3 | Do Not Drink Alcohol On The Streets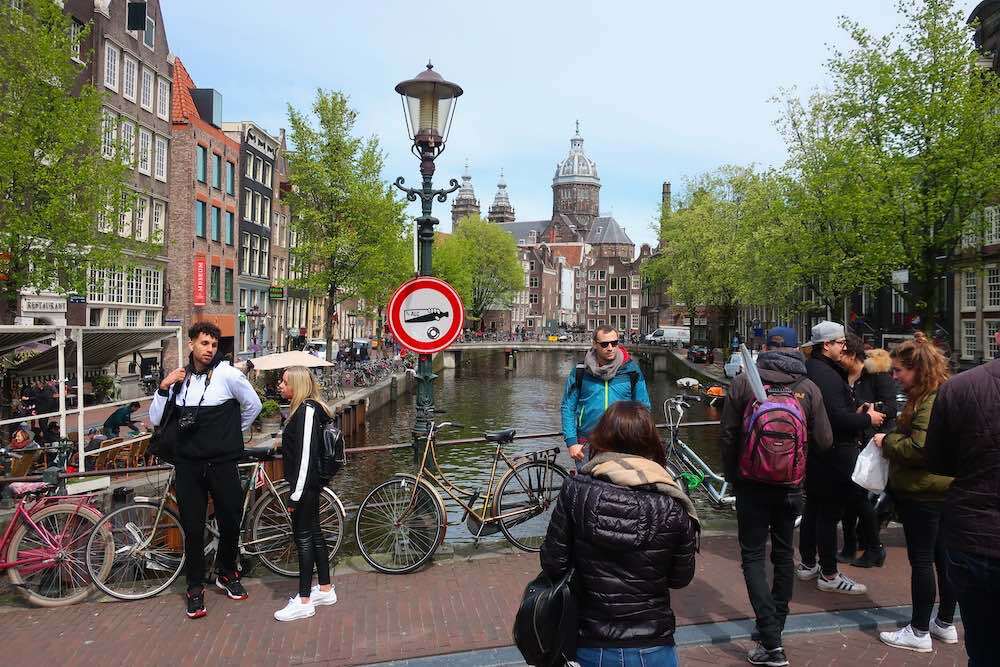 Yes, it is forbidden to drink alcohol on the streets of the city of sex, drugs & rock & roll. However, due to nuisance from public drinking Amsterdam decided to ban the consumption of alcohol on the streets.
Watch out! A fine is 95,- euro. Since it can actually be fined, this is more than just one of those Amsterdam Red Light District rules. It's a Dutch law!
Furthermore the enforcement officers will demand that you pay immediately either trough credit- or debit card. So just avoid drinking on the streets all together.
4 | Don't Throw Your Garbage On The Streets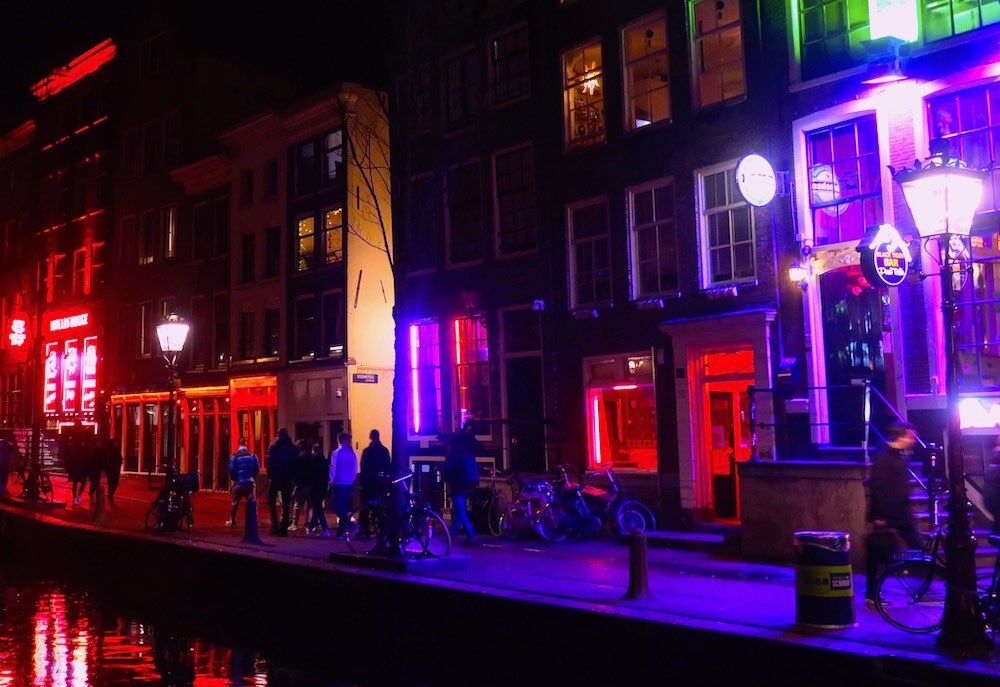 This is definitely one of the most important Amsterdam Red Light District rules. The local residents are really annoyed by this: littering.
Though this rule applies to every place that you visit. But. it especially applies to the Red Light District because it can get really busy in this area. As soon as one person throws something on the streets many others will soon follow.
Don't be the first one and don't be a follower. Keep the streets of this beautiful city clean for your own sake and the inhabitants.
5 | Don't Buy Drugs From Street Dealers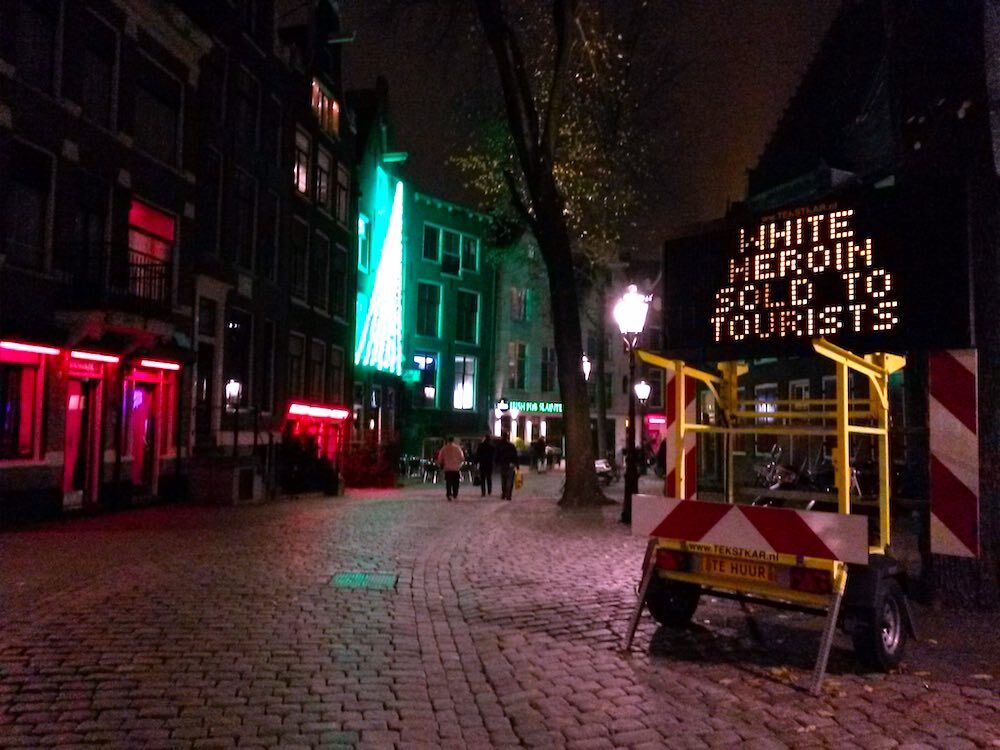 There are street dealers on the streets of Amsterdam's Red Light District during nights. Don't worry, they won't harm you. That is, if you don't buy drugs from them. Besides the fact that it's forbidden to buy illegal drugs from them they're also known for selling fake drugs.
This might be innocent baking powder instead of cocaine. However in the past they've also sold white heroin as coke which led to the deaths of 4 tourists. If you want to be safe simply do not buy drugs from street dealers!
6 | Respect De Wallen & Inhabitants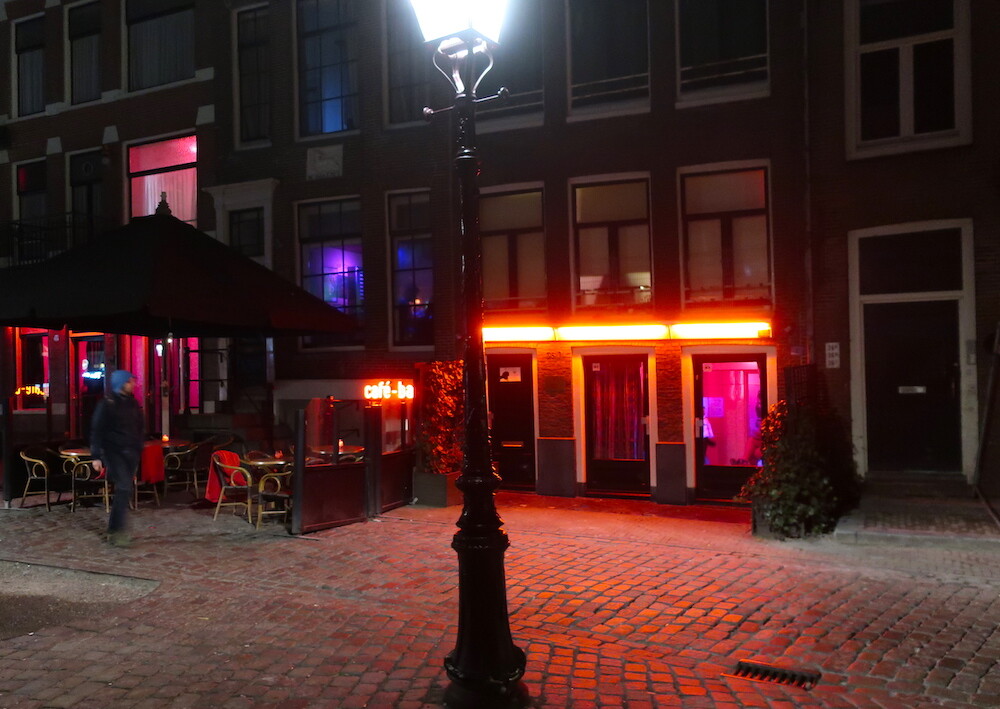 Many visitors of Amsterdam's Red Light District fail to realise that this is a residential area like any other with many inhabitants that actually have day jobs. Keep this in mind when you're wandering through the streets with your friends. The 15th century canal houses aren't known for their quality sound isolation.
Just don't be too loud.
7 | Use Designated Public Urinals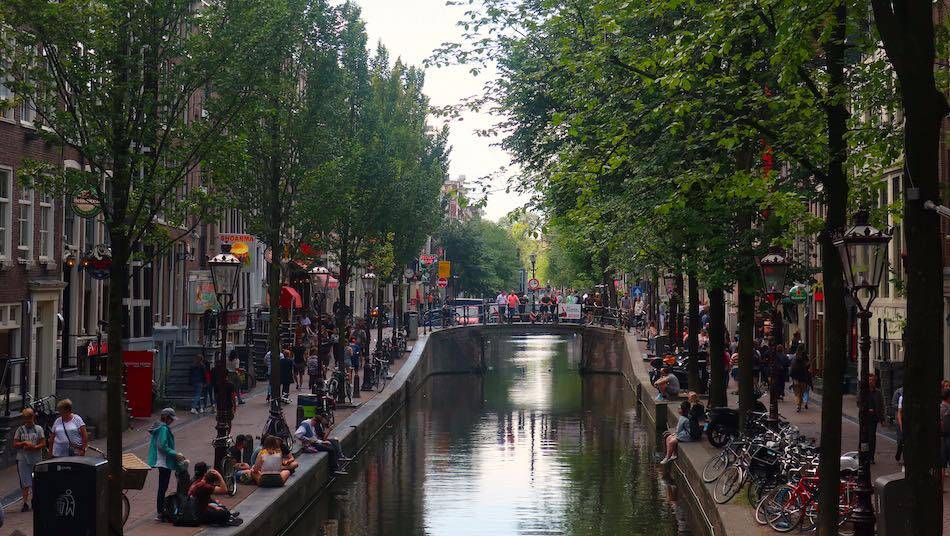 Amsterdam's streets or canals aren't a public urinal. There are public urinals in the streets or simply walk into a bar if you really need go. You don't really have an excuse. Besides, tourists have died because of peeing in the canal whilst drunk. They fall over the edge into the cold water and can't get out. Just use the available restrooms.
There is this super cool new public toilet in Amsterdam central. It's called Sexy Loo and it's located on the main street in the Red Light District. The toilets are designed as window brothels and it seems like someone is trying to seduce you inside. Click on the link for more details.
8 | Walk On The Right Side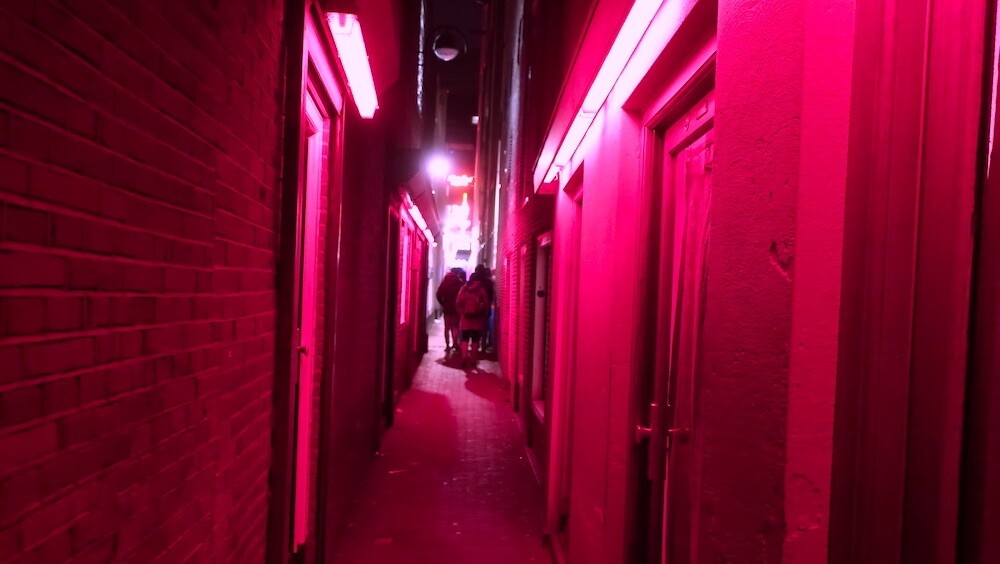 As you may have heard Amsterdam's Red Light District has become a bit busier these last few years. Amsterdam is popular!
Please only walk on the right side of the street or sidewalk to keep the flow of people moving.
Don't stand still in the middle of the street, either alone or with your group of friends.
9 | Don't Light Up A Joint Below Open Windows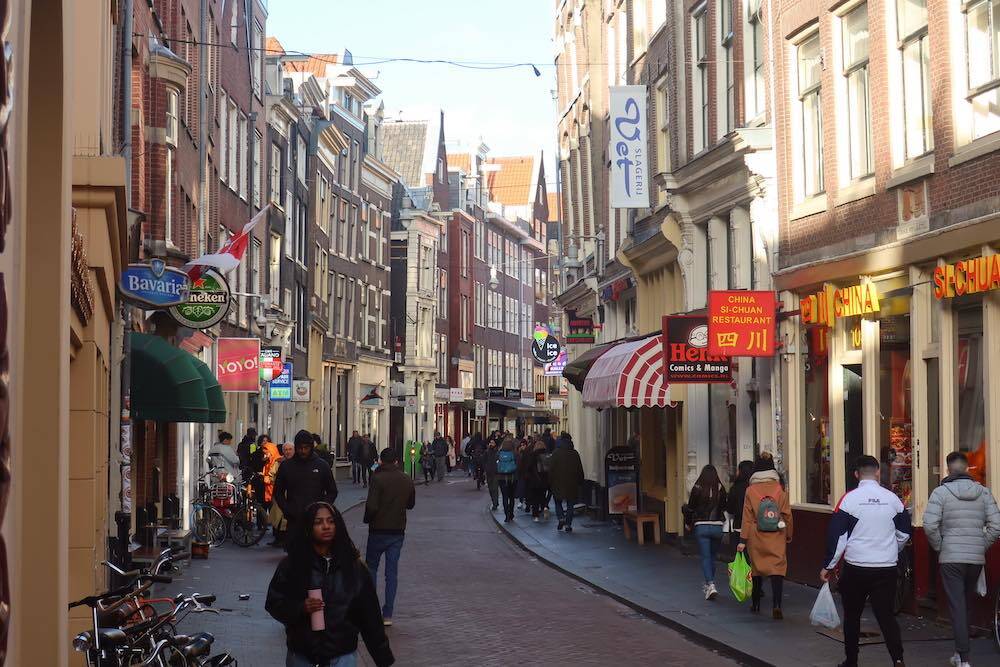 Currently there is no law prohibiting the use of cannabis on the streets in Amsterdam's Red Light District. However, as you may know, they smell of a joint can be quite strong. When people smoke a joint below open windows during the summertime entire apartment start to smell like cannabis.
10 useful tips for cannabis use
So please only smoke cannabis in open spaces and parks and look where you stand before lighting one up.
10 | Don't Block Window Brothels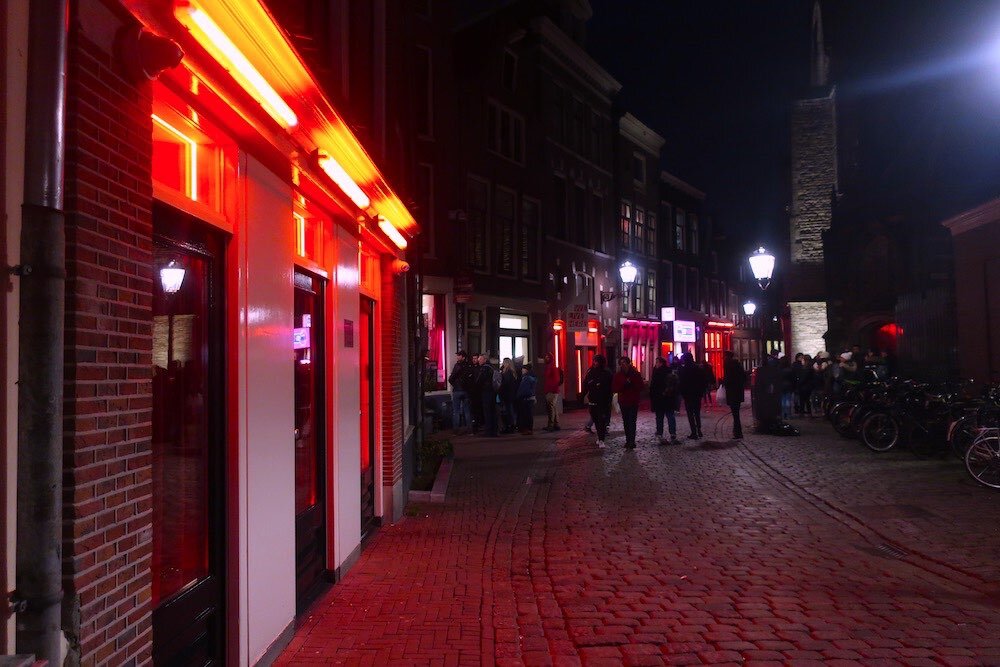 The sex workers standing in the windows are advertising their services. Don't block the only way that they can acquire customers. Online advertisements are forbidden for sex workers who use the window brothels. Only escorts are allowed to do that.
Follow these 10 Amsterdam Red Light District rules and the locals will appreciate your visit even more.
What are some weird laws in Amsterdam?
Tips are income and therefore taxable in the Netherlands. Officially, this must be reported to the tax authorities.
Locking a burglar in your toilet is not allowed, because then you would deprive him of his freedom.
Homeless people in Groningen – a province in the north of the Netherlands – are not allowed to beg.
Taking branches, mushrooms or acorns from the forest is prohibited.
ALSO READ:
14 Tips For Cheap Flights To Amsterdam
Top Sex Dating Sites in Holland
Amsterdam Red Light District Prices
MORE AMSTERDAM TIPS >
7 Comments