On

January 12, 2023

In News
1 Comment
Just Eat Takeaway Revenue & Usage Statistics 2023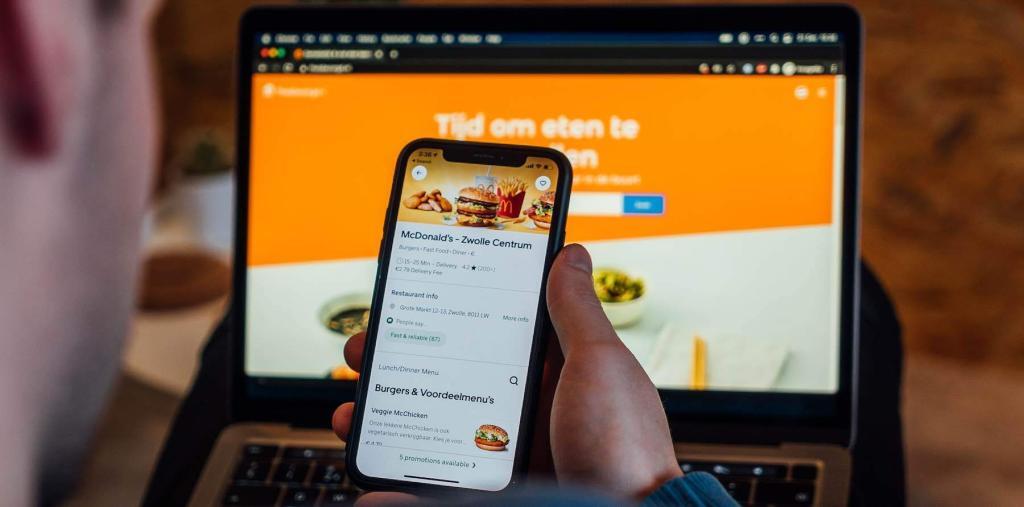 Just Eat Takeaway.com was created at the start of 2020 when two of the worlds leading food delivery services: the Dutch company, Just Eat, and the Danish company, Takeaway.com, merged.
Together, Just Eat Takeaway.com became one of the most popular online food delivery companies, servicing a global marketplace that links its 98 million active consumers with over 580,000 local restaurants via their user-friendly platform.
The company operates in 25 countries, some of which include the Unit­ed States (US), the Unit­ed King­dom (UK), Cana­da, the Nether­lands, Ger­many, France, Italy, Switzerland, Por­tu­gal, Spain, Israel, Aus­tralia, and New Zealand, as well as part­ner­ships in South America, including Brazil and Colombia.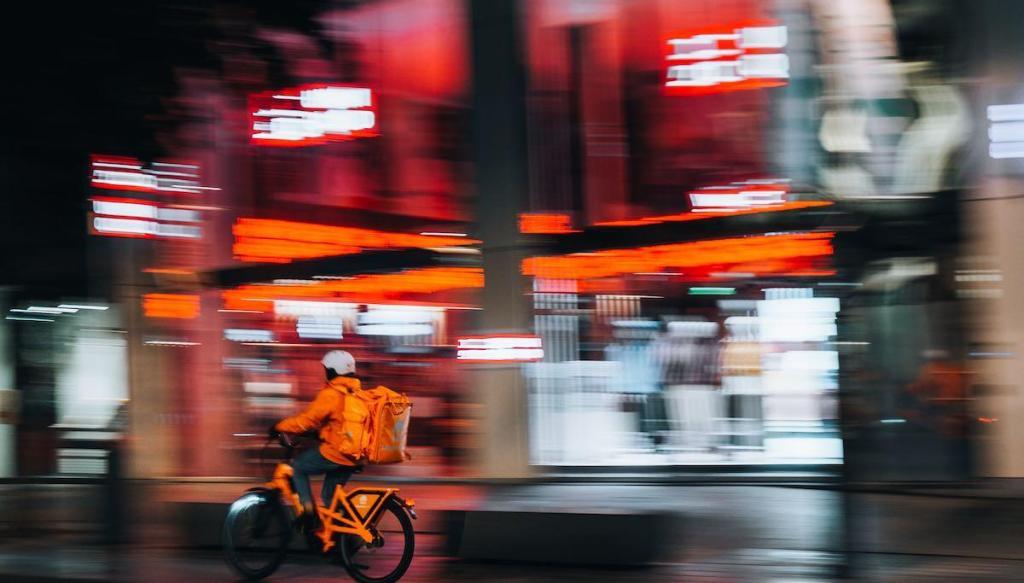 Just Eat Takeaway's 2021 gross transaction value (GTV) for orders was $32.1 billion, up 31% compared with 2020.
The company is listed on Nasdaq, the London Stock Exchange, and Euronext Amsterdam (NASDAQ: GRUB, LSE: JET, AMS: TKWY). However, Just Eat Takeaway recently reported they will be delisted from Nasdaq in 2022 "to reduce complexity and costs."

The major shareholders of the food delivery company with 3% or more of holdings include the following:
| | | | |
| --- | --- | --- | --- |
| | | | |
| J. Groen (founder) | | | |
| Caledonia (Private) Investments Pty Limited | | | |
| Tiger Global Management LLC | | | |
| Cat Rock Capital Management LP | | | |
| S.A. Klarman | | | |
| BlackRock, Inc. | | | |
| Templeton Global Advisors Limited | | | |
| Baillie Gifford & Co | | | |
| JP Morgan Chase & Co | | | |
Read on to discover more of the latest statistics on Just Eat Takeaway (JET). You can find a breakdown of the following categories below:
How Was Just Eat Takeaway Created?
Pizzas play an important role in the creation of Just Eat. Jitse Groen was hungry during a family party in the northern part of North Holland in 1999, but it soon became apparent that the pizza he wanted to order could not be delivered to his temporary address.
This gave the Business Information Technology student at the University of Twente an idea: to create a website with as many restaurants as possible for ordering food online. Jitse Groen registered the domain name Thuisbezorgd.nl and bought a handbook for novice programmers.
JET Usage Statistics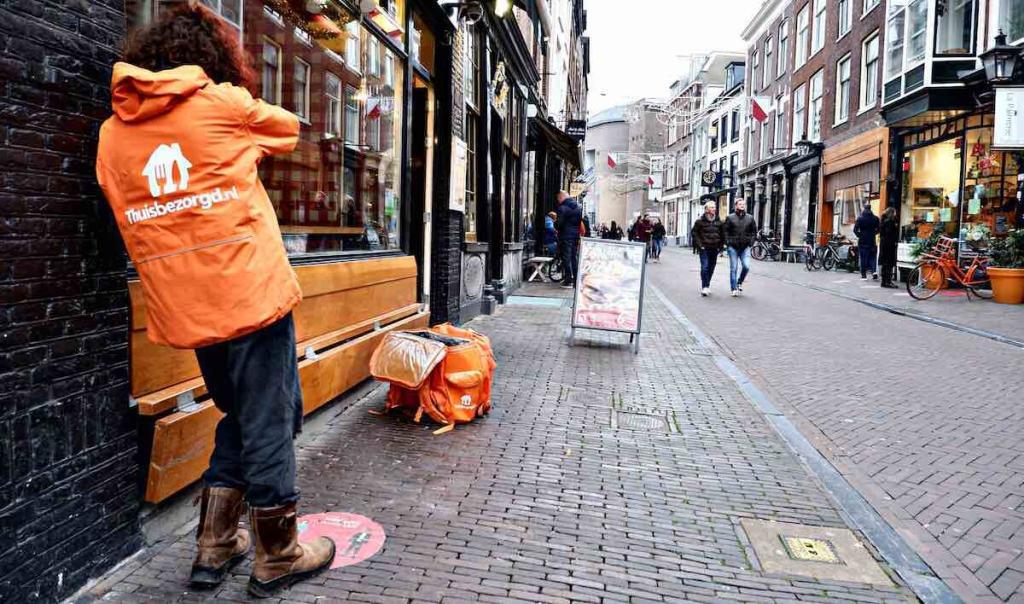 JET completed over 1.1 billion orders in the last 12 months, worth $32.1 billion in gross transaction value (GTV) for orders in 2021.
The company reported a 33% increase in orders, and a 31% increase in GTV compared with 2020, reassuring its financial forecasts for 2022.
JET cooperates with over 580 thousand restaurants serving over 98 million consumers.
JET Stock Price
Learn more about the current company value by checking the stock price on Google Finance.
Why is Just Eat Takeaway stock falling?
There are a few potential reasons for why Just Eat Takeaway stock is falling. One possibility is that investors are worried about the company's ability to continue growing at its current pace.
JET has been one of the fastest-growing companies in the food delivery space, but there are concerns that the market is becoming saturated and that Just Eat Takeaway will not be able to maintain its high growth rate.
Another possibility is that investors are concerned about the company's ability to compete with larger rivals such as Uber Eats and Deliveroo. Just Eat Takeaway does not have the same scale or brand recognition as its larger rivals, and it faces an uphill battle in terms of competing for market share.
Finally, it is also possible that investor confidence has been shaken by recent news reports which have raised questions about the company's business practices.
JET has been accused of using aggressive marketing tactics and delivering substandard customer service, and these allegations could damage the company's reputation and deter customers from using its services.
JET Global Markets
JustEatTakeaway.com is currently the most dominant food delivery company outside China. It operates in 25 countries, with its leading market being the UK. The company operates in:
| | |
| --- | --- |
| Unit­ed States | Ire­land |
| Unit­ed King­dom | Israel |
| Ger­many | Italy |
| Cana­da | Lux­em­bourg |
| The Nether­lands | New Zealand |
| Aus­tralia | Nor­way |
| Aus­tria | Poland |
| Bel­gium | Por­tu­gal |
| Bul­gar­ia | Roma­nia |
| Den­mark | Slo­va­kia |
| France | Spain |
| | Switzer­land |
The company also has developing part­ner­ships in Colombia and Brazil.
Source: Just Eat Takeaway.
JET Customers & Demographic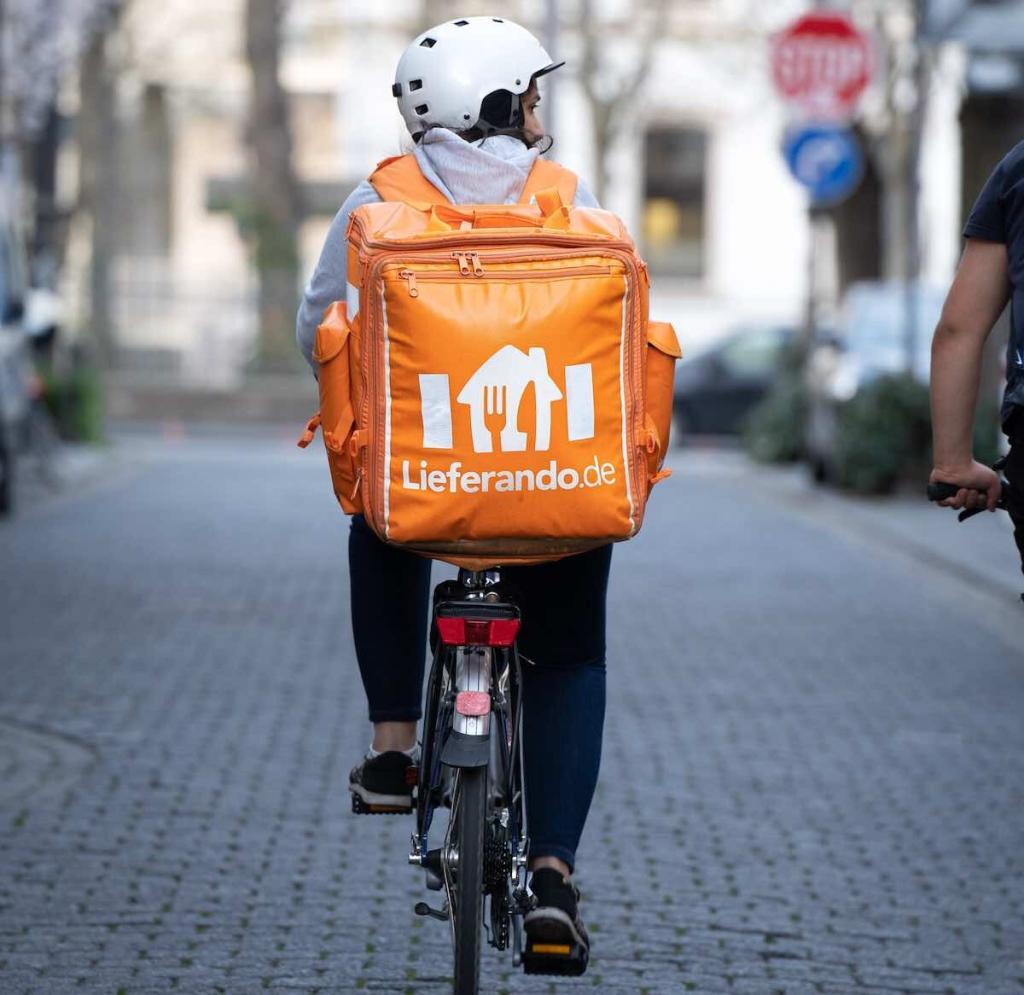 JET has 98 million users as of June 2021. Its most significant age demographic is 18-34 year-olds, and on average young families make up most of the orders.
Source: Business of Apps.
JET Restaurants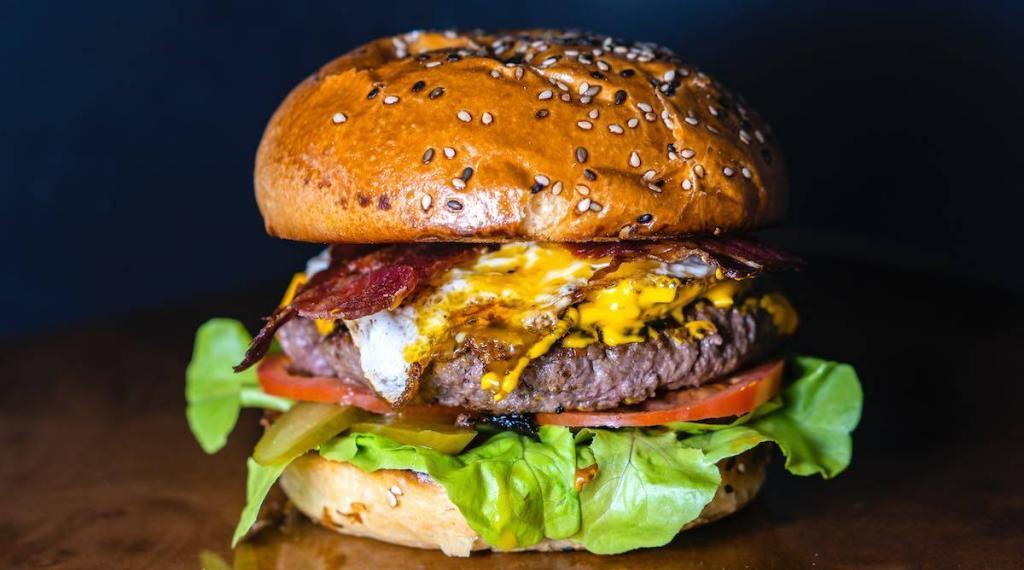 The food delivery company has over 580 thousand affiliate restaurants across 25 countries, with new merchants applying consistently.
Source: Just Eat Takeaway.
JET Delivery Couriers
The company's couriers can choose between flexible or stable contracts. Their hourly wage varies depending on the country of employment; however, it is usually above minimum wage. In addition to the courier's salary, they may receive tips from customers, and the brand offers social benefits and bonuses.
There is no available data regarding the exact number of global JET couriers.
Source: Just Eat Takeaway.
JET Total Orders
The company processed 274 million orders in Q1 of 2021, representing a 14% increase compared with the same period of 2020.
At the end of 2021, JET processed 1.1 billion orders, a 33% increase compared to the previous year.
Source: Just Eat Takeaway,
JET Marketplace GTV
The company's gross transaction value for the orders was $32.1 billion in 2021, making a 31% increase compared with 2020.
Source: Just Eat Takeaway.
JET Market Share in the UK
According to Edison Trends, JET dominates the UK food delivery service market with 45% of its market share. Among the top food delivery companies in the country are UberEats with 26%, and Deliveroo with 27%, which share the remaining market share.
Source: Edison Trends.
JET Market Share in the US
In 2021, JET acquired the US-based Grubhub for $7.5 billion. Grubhub is a rival to the US market's top food delivery company, DoorDash.
According to Edison Trends, DoorDash holds over 50% of the US market share while Grubhub has only 17%. However, the company is optimistic about its growth potential in the country.
Source: Fortune.
JET Total Revenue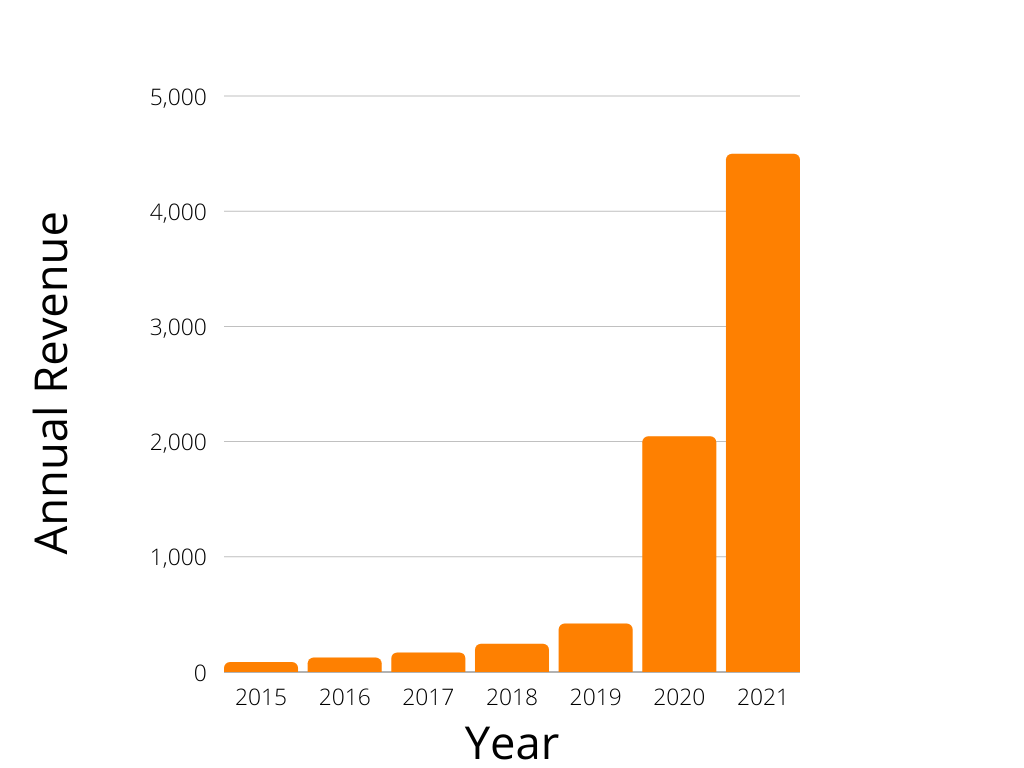 In 2020 Just Eat Takeway.com made a total revenue of $2.7 billion, a 54% increase compared with $1.8 billion in 2019. 2020's numbers went up 33% for the company in 2021 with a total revenue of $5.8 billion.
| | | | | | | | |
| --- | --- | --- | --- | --- | --- | --- | --- |
| | 2015 | 2016 | 2017 | 2018 | 2019 | 2020 | 2021 |
| Sales (M $) | 83 | 122 | 166 | 240 | 416 | 2 042 | 4 495 |
| Forecasted Sales (M $) | | | 165 | 239 | 415 | 2 338 | 4 946 |
| Spread | | | +0.74% | -0.24% | +0.19% | -13% | -9.1% |

A breakdown of the company's sales per term are as follows:

| | | | | | |
| --- | --- | --- | --- | --- | --- |
| | 2019 S1 | 2020 S1 | 2020 S2 | 2021 S1 | 2021 S2 |
| Sales (M $) | 204 | 741 | 1 501 | 1 947 | 3 003 |
| Forecasted Sales (M $) | 194 | 1 001 | 1 482 | 2 418 | 2 916 |
| Spread | +5.4% | -27% | +1.6% | -19% | +3.0% |

Despite their competitively low fees, the company's introduction of delivery fees comprised 11% of Just Eat Takeaway's total revenue in 2020.
Other drivers of their revenue increase were the merge of Takeaway.com with Just Eat, the increase in orders, significant growth in Canada, Germany, and the Netherlands, and the expansion of delivery fees to other European markets in 2020.
Source: Just Eat Takeaway.
JET Head Office Expenses
Head office expenses include non-allocated expenses and major operating expenses, i.e., staff costs, and global support teams, such as legal, finance, human resources, board, and more.
The brand's head office expenses increased from $136 million in 2019 to $187 million in 2020. The main drivers of the increase were investments the company made to expand their global teams to support the brand's growth and implement business efficiency.
Source: Just Eat Takeaway.
JET Employees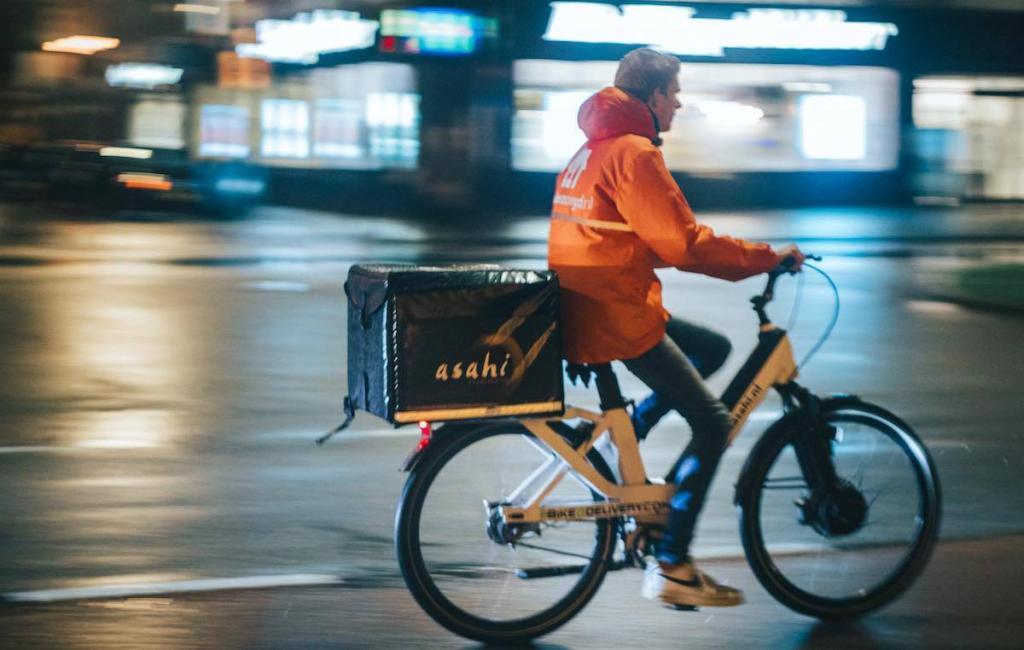 In 2021 the food delivery company had 15,000 employees across 25 countries worldwide, an increase from 5,423 employees in 2020.
In December 2021 Jitse Groen – CEO of Just Eat Takeaway said:
It is very satisfying to set up a company with 20,000 employees. I think you can compare it to working on the railways in the nineteenth century. You can say later: I was there when we only had 200 kilometers of track, or when that one locomotive arrived. That's the way you have to see it, now is that time.

Jitse Groen. Source: FD on 25 December 2021.
JET CEO Jitse Groen
Jitse Groen is a Dutch entrepreneur who founded Just Eat Takeaway (known as Thuisbezorgd.nl in The Netherlands) in 1999. The idea of Thuisbezorgd.nl came to mind during a family gathering in 1999. He tried to order Chinese online, but was unsuccessful. He saw a gap in the market and registered at the Chamber of Commerce.
Jitse Groen Quotes
Our biggest expense is marketing.

Source: Podcast Fast Moving Targets | 2015.
Every year I get promoted to a company that is 50% bigger.

Source: Podcast Fast Moving Targets | 2015.
Those 500 men (staff) are on average 29 years old. So actually it's a big miracle that it's going so well.

Source: Podcast Fast Moving Targets | 2015.
Our biggest competitor is still the telephone.

Source: Podcast Fast Moving Targets | 2015.
I'm always glad I didn't start a screw website. Then it might have become a little less successful.

Source: Podcast Fast Moving Targets | 2015.
If I had not had a student grant, Thuisbezorgd.nl would no longer exist.

Source: Manners Magazine | 2021.
The first seven hundred restaurants I really had to beg to be on my website.

Source: Manners Magazine | 2021.
I think we spent about 100 times more in Germany than I ever thought we could have spent there.

Source: Podcast Fast Moving Targets | 2015.
If I was doing it for the money, I would have sold when the company was worth 10 million.

Source: Interview Quote | 2020
Acquisitions by Jitse Groen
Bistro.sk
Grubhub (Founder Matt Maloney, now Member of the Management Board)
Just Eat
Pizza.de
Foodora (from Delivery Hero)
10bis.co.il
BGMenu.com
Oliviera.ro
Foodarena.ch
Pizza.pt
Justeat.be
Just-eat.nl
Food-express.com
Tantebep.nl
Resto-in.be / Resto-in.de
Lieferando.de (Founder Jörg Gerbig founded, now COO)
Pyszne.pl (Co-Founder Arkadiusz Krupicz, now Country Manager and Piotr Czajkowski, now Director Program Management)
Source: Podcast Jong Beleggen
Cat Rock
Cat Rock Capital Management is an investment firm that focuses on delivering strong returns for its investors. The firm was founded in 2013 by hedge fund veteran Adam Wyden, and it has since become one of the most successful cat-themed investment firms in the world.
Cat Rock's investments are primarily focused on the public equity markets, and the firm has a strong track record of delivering outsized returns. In addition to its investment expertise, Cat Rock is also known for its unique culture and approach to business.
The firm is headquartered in New York City, and it has a team of more than 30 professionals.
Conclusion
The Just Eat Takeaway Brand has various partnerships and services in the works. One of its main focuses is to continue developing its Takeaway Pay service worldwide, which allows businesses to provide their employees with meal stipends or discount cards for ordering lunch from the wide variety of restaurants that affiliate with them. This service has been massively adopted and successful in its Israeli market.
ALSO READ:
Heineken Revenue & Production Statistics 2022
Red Light District Amsterdam Facts