Van Gogh Museum Amsterdam
The Van Gogh Museum in Amsterdam is a must-see for any art lover. Located on the Museum Square in the city centre, the museum houses the world's largest collection of works by the famous Dutch painter Vincent Van Gogh.
I WANT TICKETS NOW >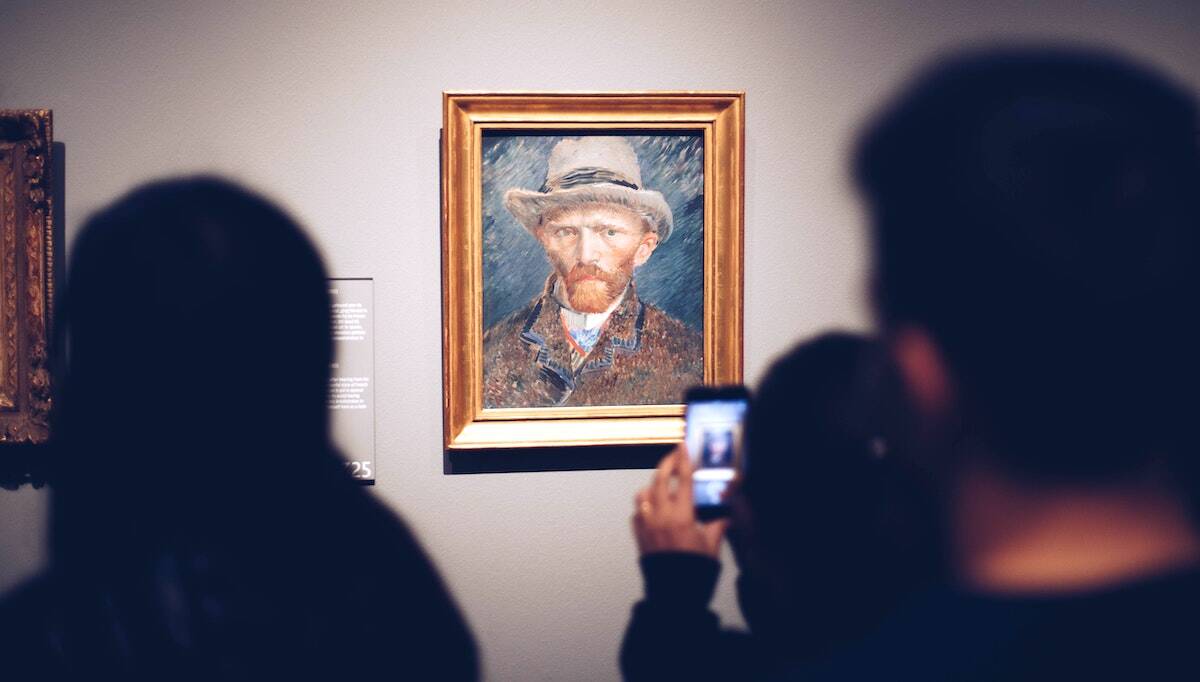 Visitors can see Van Gogh's well-known paintings such as 'The Potato Eaters', 'Sunflowers' and 'Starry Night', as well as many other lesser-known works. The museum also has a constantly changing exhibition schedule, so there is always something new to see.
Whether you're a fan of Van Gogh or just interested in seeing some world-famous paintings, a visit to the Van Gogh Museum is sure to be a memorable experience.
Buy Van Gogh Museum Tickets In Advance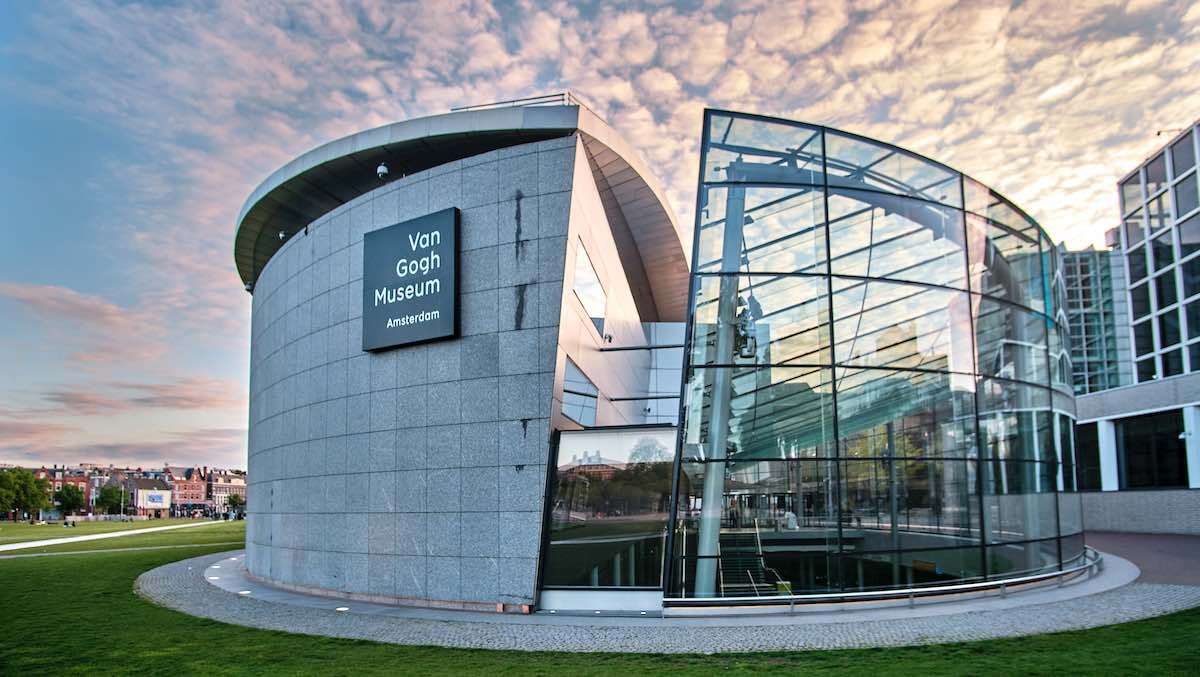 Framed by a gleaming new glass entrance hall, world's largest Van Gogh collection offers a gorgeous line-up of masterworks. Trace the Van Gogh's life from unsettled start through his impulsive-coloured sunflower phase, and on to the black cloud that descended over him and his paintings.
Don't miss out. Be sure to buy your Van Gogh Museum tickets in advance.
BOOK TICKETS NOW >
Van Gogh Early Paintings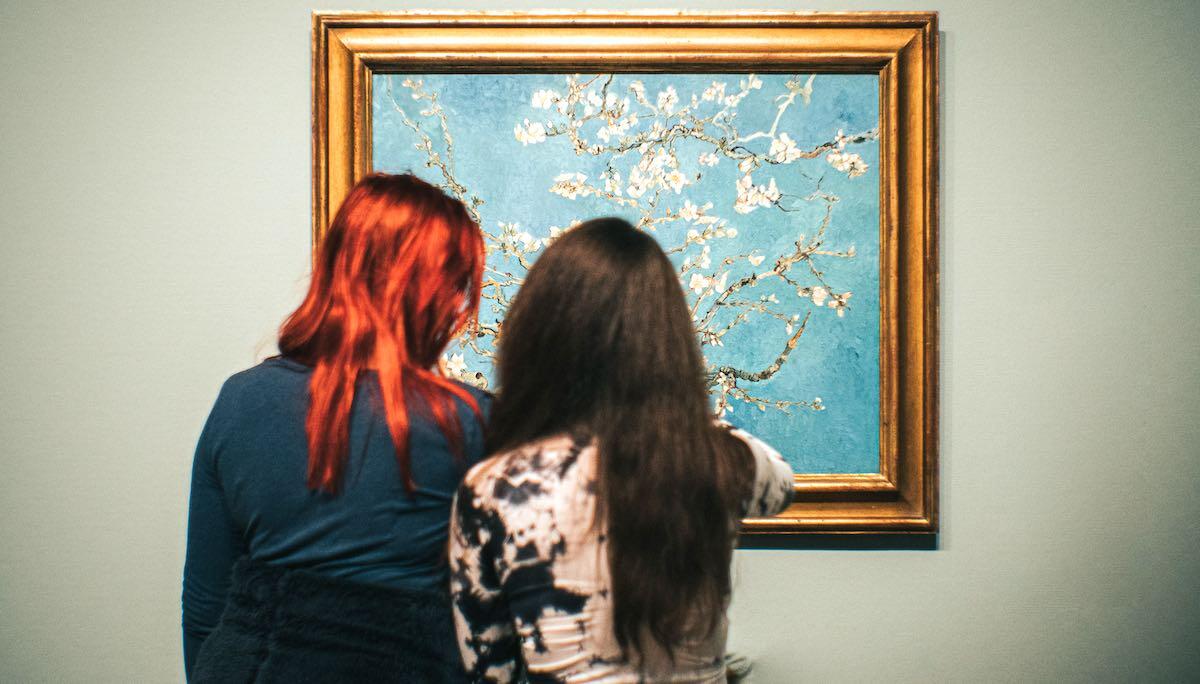 For van Gogh, art was a spiritual occupation, which he discovered at the age of 27, in 1880.
It was a means, Vincent believed, of bringing concentrated on drawing and took farmers as his subjects, experimenting with all kinds of media, such as pen, ink and black chalk.
Van Gogh's early oil paintings similarly used a very dark palette and led in 1885 to the, now so famous, "Potato Eaters".
Van Gogh Museum Sunflower Room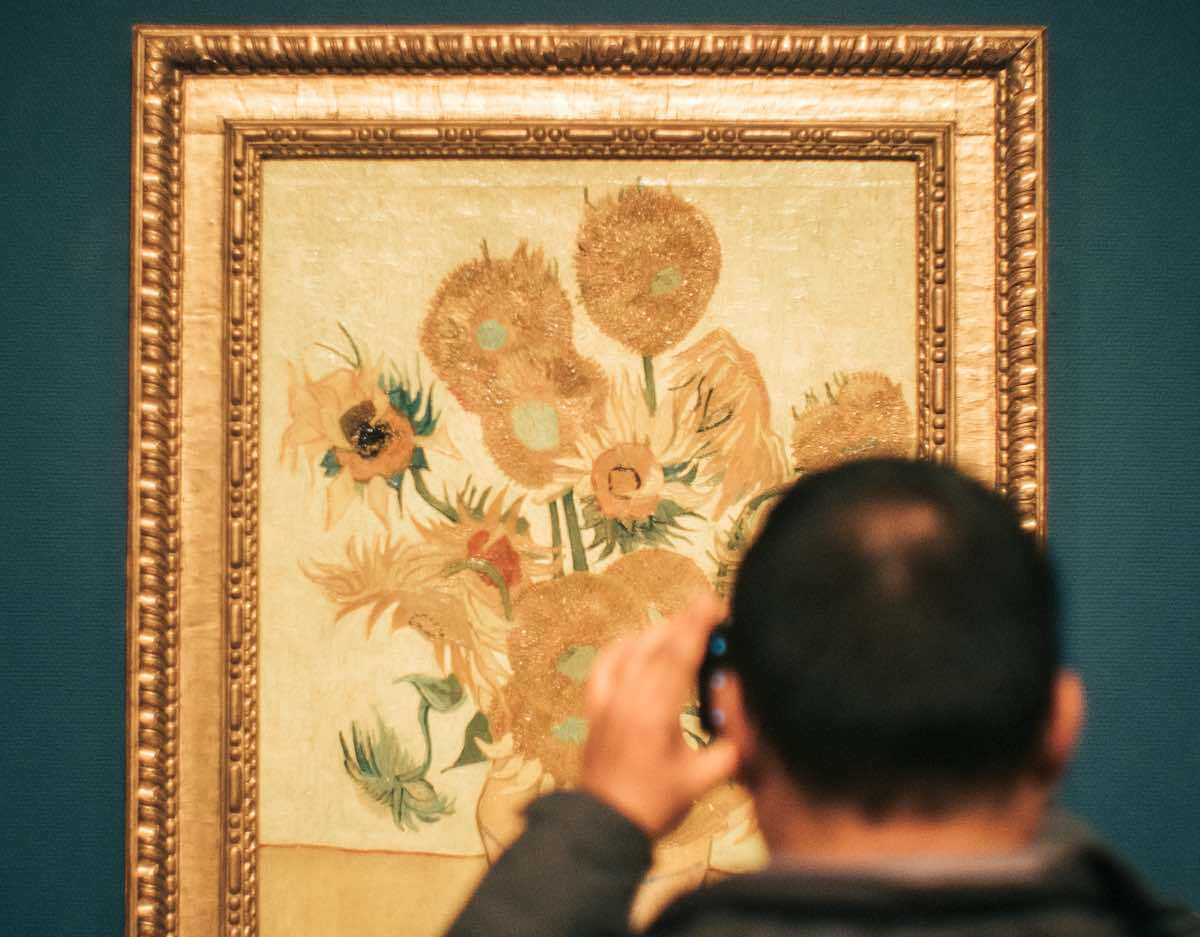 Among the museum's many highlights is the Sunflower Room, which displays a selection of Van Gogh's famous sunflower paintings.
The room also features a range of other Van Gogh masterpieces, including his renowned "The Bedroom" painting. Visitors can also see Van Gogh's letters and personal effects, providing insight into his life and work.
Vincent van Gogh both saw and used colour as an emotional strength, and for him yellow signified love.
It features most in his "Sunflowers" series of work, which van Gogh painted in the summer of 1888 – all "in one rush", because the flowers faded so quickly. Anticipating the arrival of mister Gauguin to share his studio, he wanted these pictures…..
With so much to see, the Sunflower Room is a must-visit for anyone interested in Van Gogh's art.
BUY TICKETS TODAY >
New self-portrait of Van Gogh discovered
Experts from the Scottish museum National Galleries of Scotland (NGS) have discovered a new self-portrait of Vincent van Gogh, reports the Dutch newspaper NRC. The portrait is on the back of the canvas Head of a Peasant Woman with a White Cap from 1885 and was found thanks to an X-ray.
The portrait is hidden under a thick layer of glue and cardboard. The work was probably made in 1887, when Van Gogh was living in Paris. Experts made the X-ray during an investigation into the painting of the peasant woman from Nuenen.
A BBC journalist posted the X-ray on Twitter:
Chief Curator Lesley Stevenson tells the BBC she was "in shock" when she saw Van Gogh "looking at us". "Obviously we were thrilled when we first saw the photo." This is not the first time that Van Gogh has been shown to work on the backs of his paintings. The Dutch artist did this to save money.
Head of a peasant woman with a white hat has been part of the collection of the Scottish Museum since 1960. In 1923 Evelyn St Croix Fleming bought the painting. Her son is best known as the creator of James Bond. In 1951 the piece went to Scotland and it was later donated to the NGS, where it remains today
Why Did Van Gogh Cut Off His Ear?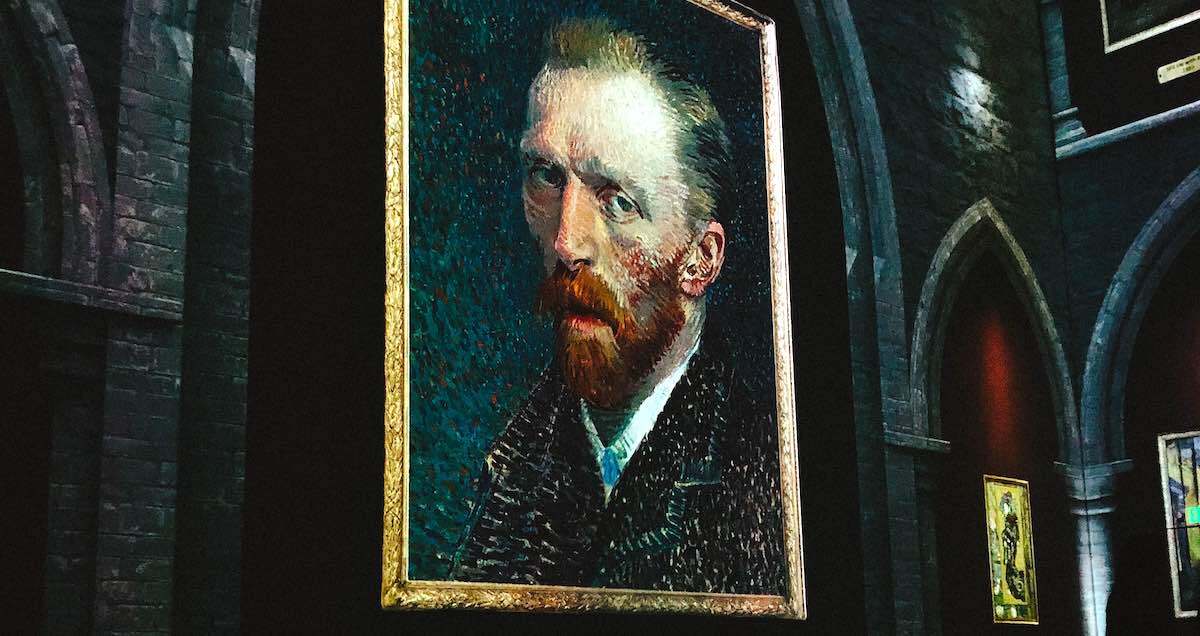 One of the most famously bizarre moments in art history occurred when van Gogh cut off his own ear. Why would van Gogh do such a thing? There are a few theories.
Some experts believe that van Gogh was suffering from psychosis and believed that he could ward off evil spirits by sacrificing his ear. Others believe that van Gogh was simply trying to shock his friend and fellow artist Paul Gauguin, with whom he was arguing at the time.
Whatever the true reason, van Gogh's act of self-mutilation had a profound effect on his career. After cutting off his ear, van Gogh checked himself into a mental hospital, where he painted some of his most famous works, including "Starry Night."
In the years following his release from the hospital, van Gogh continued to struggle with mental illness, and he eventually took his own life. While van Gogh's life was tragic, his art continues to inspire people around the world.
Van Gogh Exhibit
Van Gogh Death
Van Gogh died from a gunshot wound on July 29, 1890. The wound was self-inflicted and van Gogh died two days later from his injuries. It is unclear why van Gogh chose to take his own life, but some believe it was due to his mental state at the time.
Van Gogh struggled with mental illness throughout his life and was known to have periods of depression. He also battled with alcoholism and had a history of self-harm. In the years leading up to his death, van Gogh's mental state worsened and he became increasingly isolated.
He continued to paint until the end, but his work became increasingly dark and violent. On the day he died, the Dutch painter left a final letter for his brother in which he said goodbye and expressed his hope that his paintings would one day be appreciated. Van Gogh's legacy has indeed lived on; he is now considered one of the most influential artists of the post-impressionist era.
Opening Hours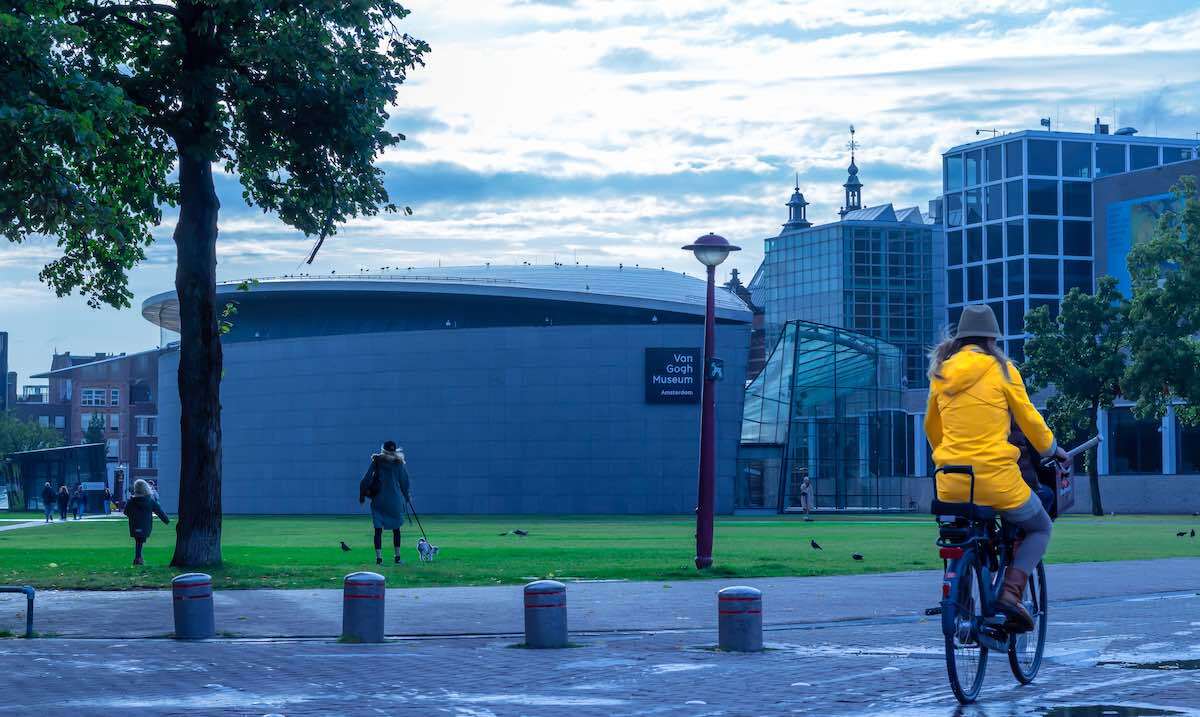 This attraction is open 7 days a week and is great to visit in every type of weather.
Opened from 9:00 am till 5:00 pm.
Friday from 9:00 am till 9:00 pm.
Van Gogh Museum Cost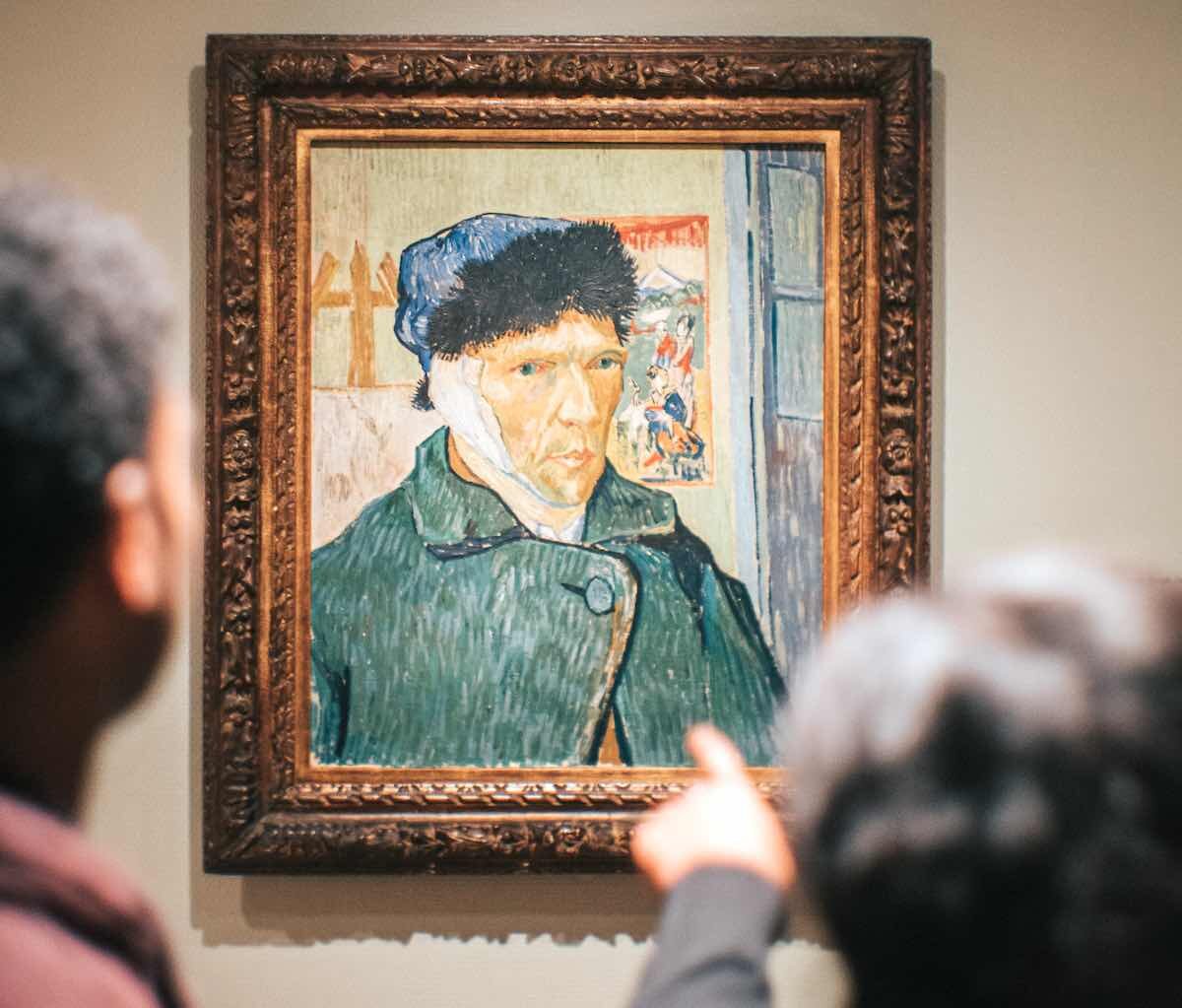 The standard ticket price for adults is 21 euros. This includes access to all exhibitions and audio guides in multiple languages. There are also discounts available for seniors, students, and children under 18. If you're planning on visiting other museums in Amsterdam, it's worth considering a Museumkaart, which gives you unlimited entry to over 400 museums across the Netherlands for a year.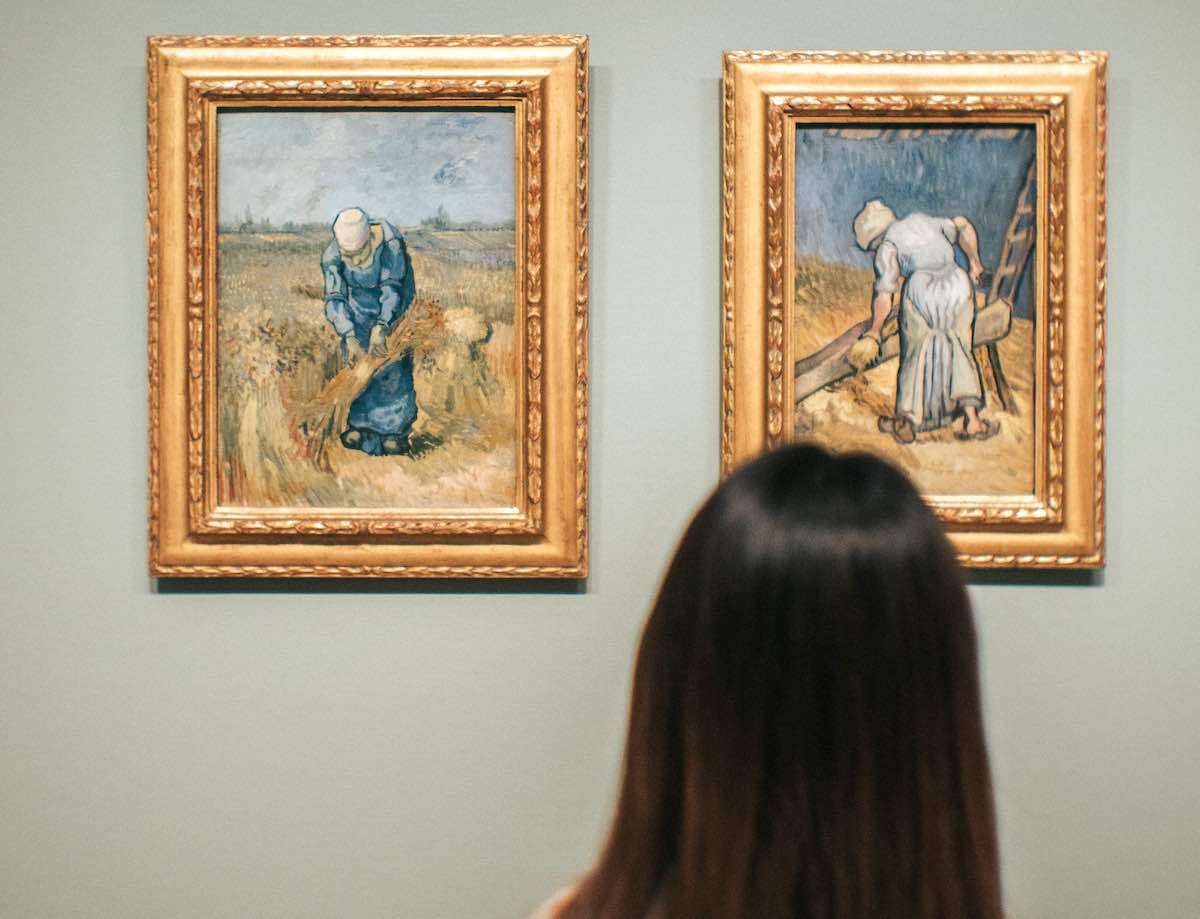 Entrance fee for adults: 21,- euro.
For children and youth (0- 17) : Free.
I WANT TICKETS NOW >
Tickets
The waiting lines can be long: pre-booked online Van Gogh Museum tickets expedite the process with fast entry to the museum.
Address
Street: Paulus Pottenstraat 7
Zipcode: 1071 CX
City: Amsterdam
Directions: (Museumplein, next to the Rijksmuseum)