Keukenhof Tulip Gardens Tours From Amsterdam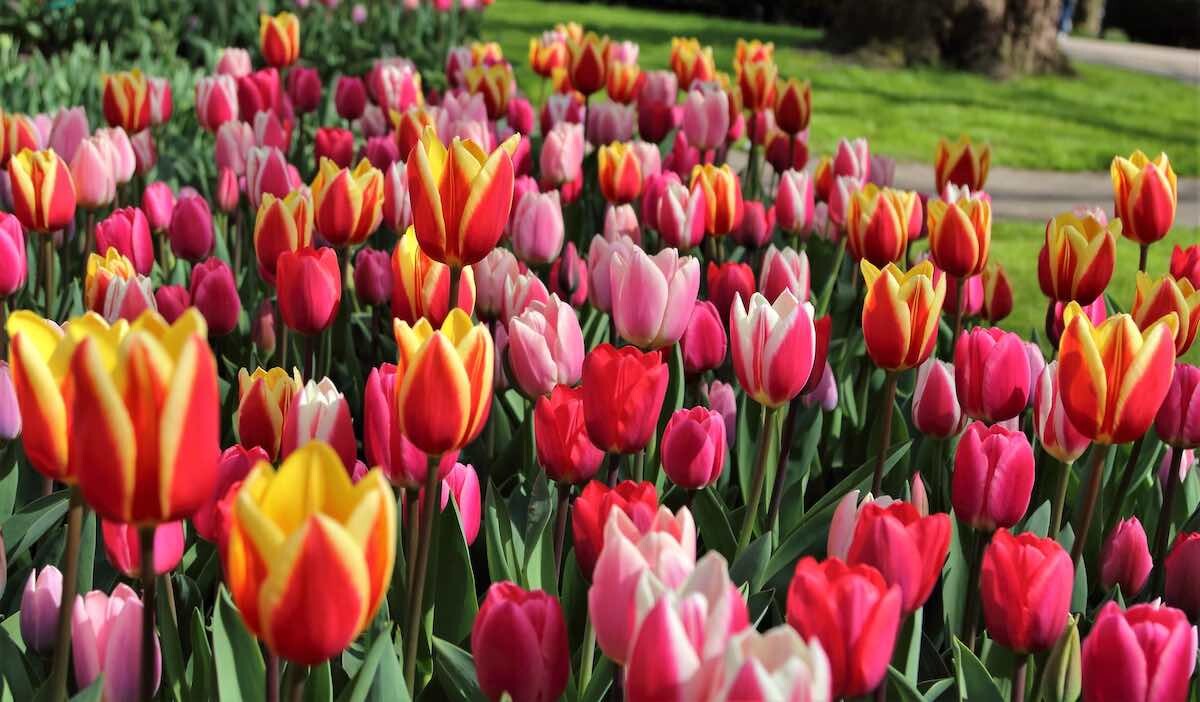 If you're in the Netherlands and looking for a quintessential tourist attraction to visit, look no further than the Keukenhof Tulip Gardens. With acres of tulips and other spring flowers on display, it's no wonder that this attraction sees millions of visitors every year.
BOOK TICKETS NOW
Luckily, tickets are relatively affordable and can be booked online in advance. This post will tell you everything you need to know about visiting the Keukenhof Tulip Gardens, from how to get there to what to expect once you're there. So if you're keen to see these stunning gardens for yourself, keep reading!
The Best Keukenhof Tulip Gardens Tickets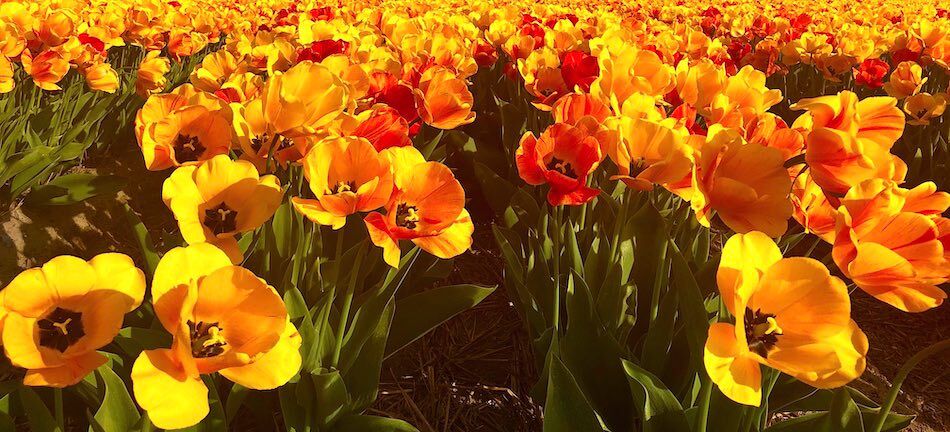 The Keukenhof is one of the top attractions in Netherlands. This the world's largest bulb flower garden and in a good season can attract over 800.000 visitors in just 8 weeks time. These 8 weeks neatly correspond with the short-lived growth faze of all those lovely flowers. With your Keukenhof Tulip Gardens tickets you can expect millions of multicoloured flowers including; Tulips, hyacinths and daffodils.
BOOK TICKETS NOW
Keukenhof Tulip Gardens & Canal Cruise
Experience a relaxing day away from Amsterdam's hectic city centre with this half-day Keukenhof tour. Visit the scenic Dutch countryside location with a chartered bus. Once at the Keukenhof you can explore this magical garden indecently at your own pace. An added bonus of these Keukenhof Tulip Gardens tickets is that they also give you access to a canal cruise in Amsterdam. Experience the beautiful  Keukenhof Tulip Gardens and see UNESCO world heritage canal ring of Amsterdam.
Keukenhof Tulip Gardens From Amsterdam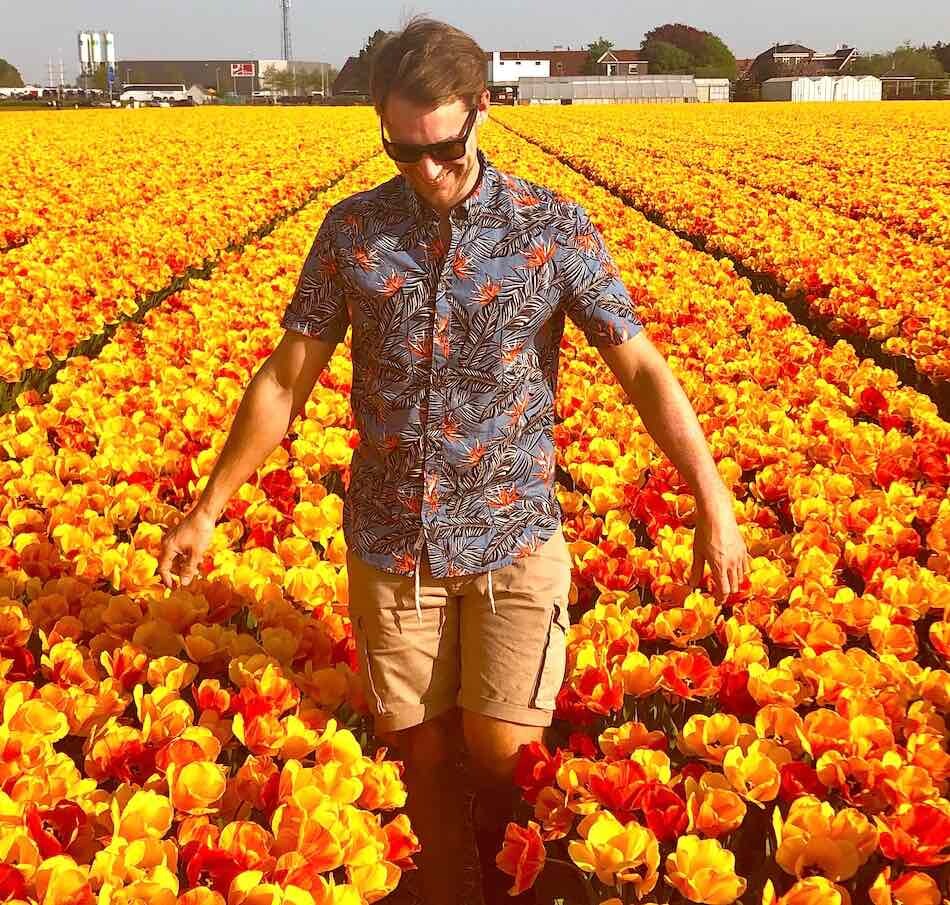 The Keukenhof Tulip Gardens tour starts off in Amsterdam. Leave by coach from the set meeting point and journey across the splendid Dutch countryside. See the flat countryside filled with flourishing flowers whilst getting information from your tour guide on the history of this region of The Netherlands. Once at the Keukenhof Tulip Gardens set off at your own leisure pace. A provided map helps you easily explore the 79-acre (32-hectare) tulip gardens. Walk along the many pathways all lined with millions of blooming tulips.
Tulip Fact: Blue Tulips Do Not Exist
Fun fact: Did you know that blue tulips do not exist?
Blue tulips do not exist in nature because tulips do not have the genetic makeup to produce blue pigment. Although there are a variety of colors and shades that tulips come in, including red, yellow, pink, white, and purple, blue is not one of them. While scientists have attempted to genetically modify tulips to produce blue pigment, it is difficult to achieve as blue is a rare color in the plant kingdom. Therefore, if you see a blue tulip, it is likely to be either a result of a dye or a product of photo editing.
BOOK TICKETS NOW
Highlights
Besides the tulips the bluebells, daffodils and hyacinths are also in their springtime bloom during your visit. Bring your own Picnic lunch and settle down next to the many beautiful brooks, greenhouses and ponds. For those who'd rather eat out, there also many option at the Keukenhof Tulip Gardens for having lunch.
After seeing the entire Keukenhof head on down back to the coach where the tour ends. Once back in Amsterdam you can join an Amsterdam canal cruise through its UNESCO World Heritage canals. Tickets for the canal cruise are included with your Keukenhof Tulip Garden Tickets!
Tulipmania!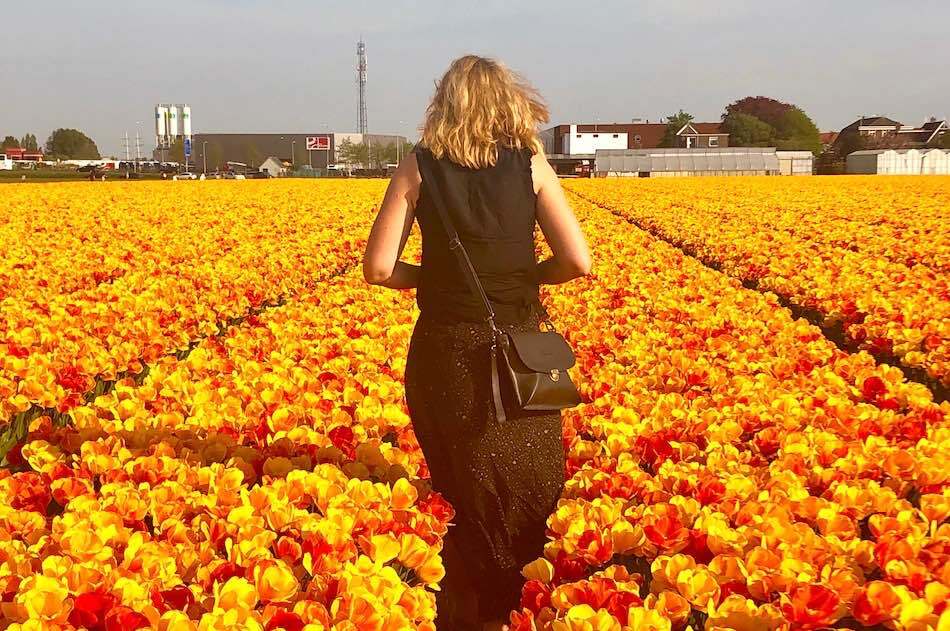 The Dutch tulip mania of 1636 – 1637 is considered to be one of greatest (and most bizarre) economic boom and bust in world history. Tulips originally come from Central Asia and were first cultivated by the Turks. The word 'tulip' actually derives from the Turkish word for turban. When a new director of Hortus botanics Leiden (Europe's oldest botanical garden) brought the tulip with him he soon found out that the cool damp Dutch climate and the fertile delta soil were perfect for tulip cultivation and cross breeding.
Exotic versions of the tulips had frilly petals and flamelike streaks of colour. These features attracted the attention of Holland's many wealthy merchants at that time. They bought them and put them on display in their living rooms and hallways to impress their visitors. The trickle down wealth and savings during Holland's golden age stoked the taste for all kinds of exotics and the number of tulip growers increased to satisfy the rocketing demand.
What followed was a speculative frenzy. People paid large sums of money for the finest bulbs, many of them changing hands multiple times before actually sprouting. Fortunes were made in the trade and speculators went crazy in outbidding each-other.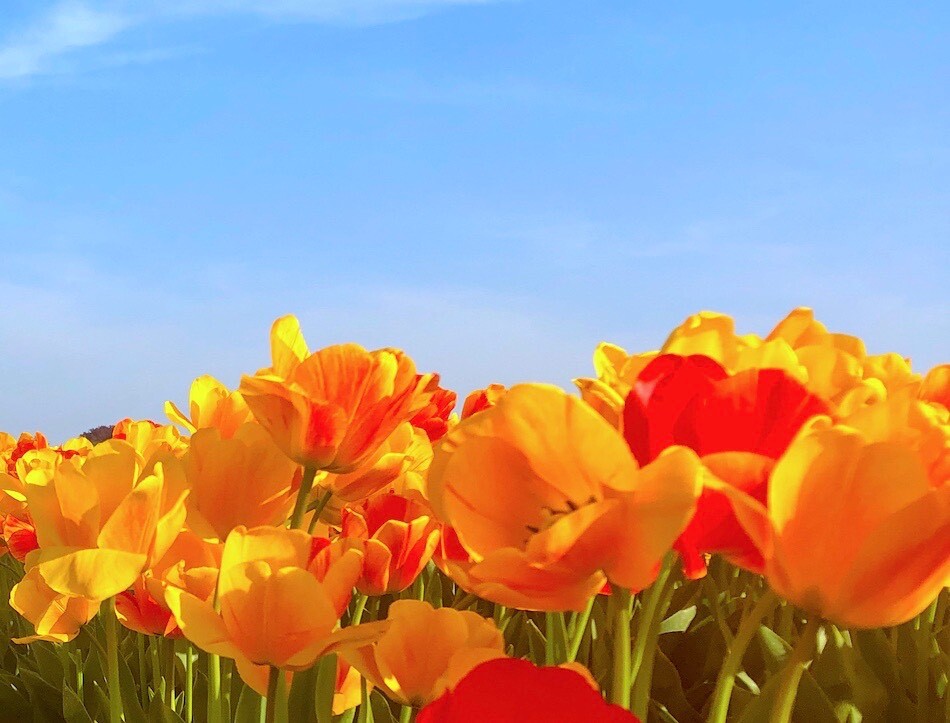 But all good things must come to and end. When multiple Haarlem based bulb traders failed to get their expected prices in February 1637 the bottom fell out of the whole market. In a couple of weeks time many of Holland's wealthiest merchant went bankrupt and many others, with far less wealth, also lost everything.
One Of The Best Things To Do Outside Amsterdam
But miraculously the Dutch love for tulips didn't disappear. They are to this day the world leaders in the cultivation of tulips. To get a taste for the Dutch love of tulips one must visit the Keukenhof Tulip Gardens! This guided tour takes half a day and included 1 one canal cruise too. Especially on sunny spring days this is one of the best activities outside of Amsterdam.
Frequently Asked Questions
When is the best time to visit Keukenhof to see the tulips in bloom?
Tulips and other flowers predominately bloom during the spring time. In the Netherlands this is from March through May. These are the best months to visit the Keukenhof Tulip Gardens to see all the flowers bloom. If you prefer a higher chance of sunshine during your visit we'd advice you to come in May.
The best time to visit Keukenhof is before 10:30am and after 4pm when the gardens are relatively quieter. Keukenhof is only open for eight weeks, from 23 March to May 14, 2023. Peak bloom time varies from year to year and can depend on weather conditions. Be sure to check the best weather apps in Holland.
How do I get to Keukenhof from Amsterdam and other cities in the Netherlands?
You can get to Keukenhof from Amsterdam by bus, train or car. There are also direct buses from other cities in the Netherlands like The Hague and Rotterdam.
Can I buy Keukenhof tickets online and are there any discounts available?
Yes, you can buy Keukenhof tickets online in advance. There are also discounts available for children, seniors, and groups.
How long does it take to explore Keukenhof and are there any guided tours available?
It typically takes about 2-3 hours to explore Keukenhof, but it can depend on your pace and how much you want to see. Guided tours are available for an additional fee.
What are some other nearby attractions or activities to do in the area around Keukenhof?
Other nearby attractions and activities include cycling through the bulb fields, visiting nearby castles, exploring the beach at Noordwijk, and visiting the Aalsmeer Flower Auction.
Reviews
This activity is rated with a 4,5/ 5 by 1.652 people.
If you want to see the world's largest bulb flower garden, be sure to book your tickets to Keukenhof Tulip Gardens. With more than 7 million tulips in bloom, it's no wonder this attraction is one of the most popular in The Netherlands. You won't want to miss out on this incredible floral display!