Rijksmuseum in Amsterdam
The Rijksmuseum is the largest art museum in the Netherlands. It boasts an impressive collection of  works spread out over more than 80 halls. World-renowned masters such as Rembrandt van Rijn, Van Gogh, Johannes Vermeer and Frans Hals are all on display. The building is situated in the heart of Amsterdam's museum district, where you can also find the Stedelijk and the Van Gogh Museum. The Royal Concert hall located opposite to the Rijksmuseum is considered to be one of the finest concert halls in the world.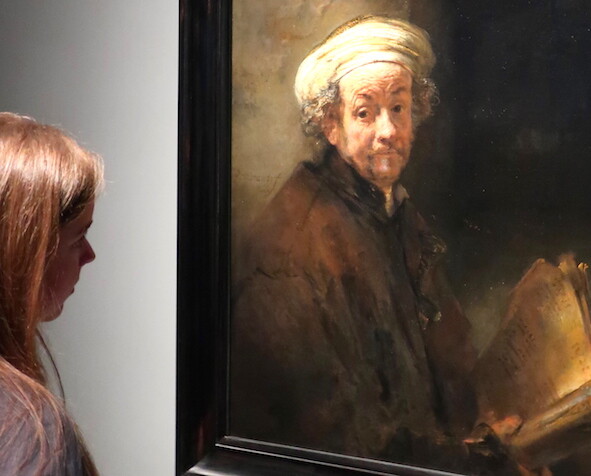 The Rijksmuseum was designed by Dutch architect Pierre Cuypers and was opened to the public in 1885. Since 1970 the museum has been Dutch national heritage. In 2013 an extensive 10-year renovation was completed. The new interior of the museum is a perfect blend of the old with the modern. The atrium over the entrance hall features a high glass ceiling and spacious, modern architecture that's uniquely combined with the traditionally red coloured brick walls.
Rijksmuseum Paintings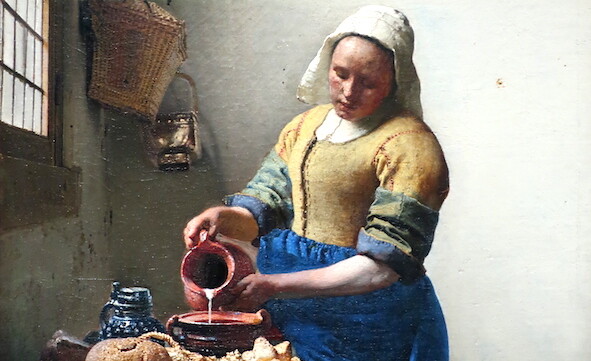 The collection of the Rijksmuseum contains more than a million pieces and has around eight thousand paintings on display, sculptures and historical art objects, ranging from the year 1200 to the present. Some of the most remarkable works include Rembrandt's The Night Watch (1642), The Milkmaid by Vermeer (1647) and one of Van Gogh's self-portraits (1887).
Rijksmuseum Library
The Dutch architect Cuypers had various principles in building Amsterdam's Rijksmuseum. Cuypers was interested in connecting modern components with artisanal craftsmanship.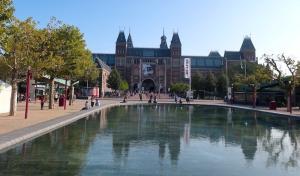 Furthermore, he wanted the fundemental anatomy of the Rijksmuseum to remain visible. In Rijksmuseum's library, the iron load-bearing construction is plain to see. A lot elements were restored to their original state during the renovation. Did you know that Cuypers designed a large skylight to make it possible to read by daylight? When the Rijksmuseum opened in 1885, reading by daylight, rather than by flickering gaslight, was super modern. Cuypers also designed Amsterdam's Central Station by the way.
Rijksmuseum Tickets
Don't wait in line, buy your Rijksmuseum tickets here online!