Discover Amsterdam Red Light Secrets Museum 
Visit the only Museum of Prostitution in the world and one of the most visited attractions in Amsterdam's Red Light District. The Museum of Prostitution – Red Light Secrets – is located in the heart of the so called Wallen area, at the Oudezijds Achterburgwal 60. Inside the Red Light Secrets Museum you get to see what actual brothels in Amsterdam look like.
Amsterdam Red Light District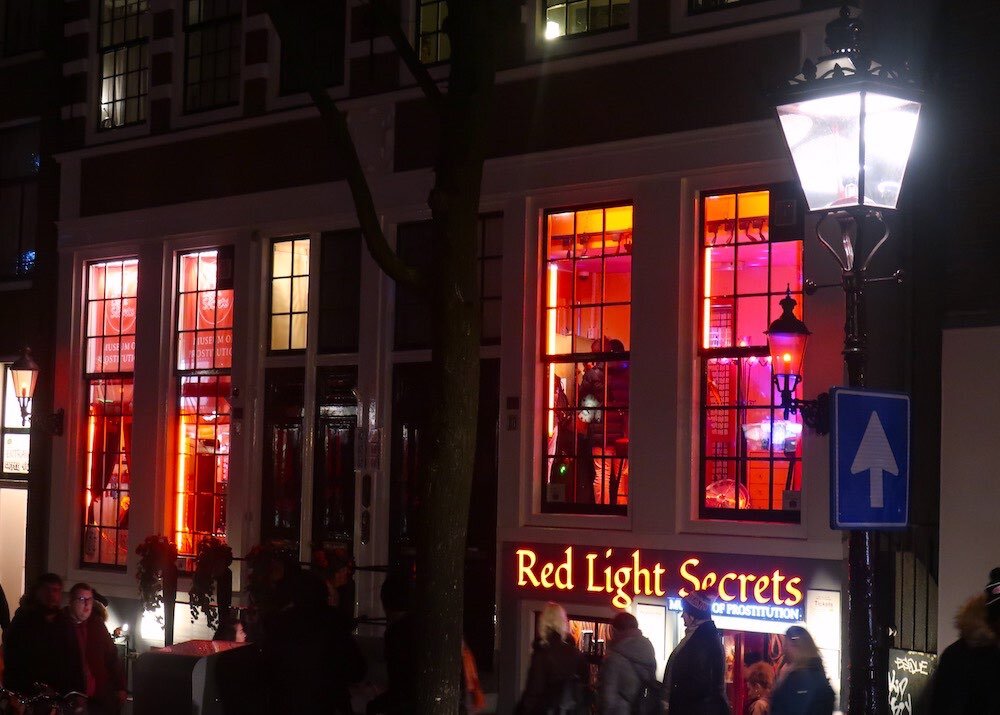 This area – also called De Wallen – is the oldest and most famous neighborhood of Amsterdam. It has the oldest streets, the oldest buildings and also one of the oldest professions in world: prostitution. The Red Light District currently contains 292 window brothels and more than 300 active sex workers.
Window Brothels
Most window brothels were introduced since the 1950's, but prostitution has always taken place here. This is the only place in the world where you'll find window brothels in opposite of an active old church and windows next to a popular daycare.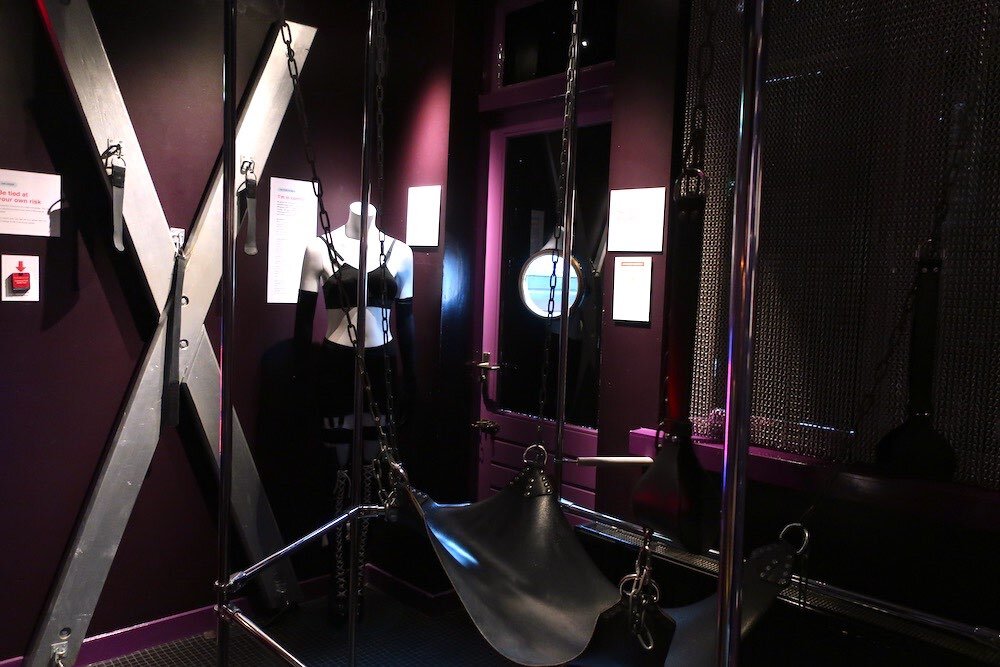 Learn about the real lives of prostitutes in Amsterdam. In particular, the museum shows what it means to be a prostitute. This is done in a fun and playful way, with the help of films and interactive installations. You can even sit behind a window yourself in the Red Light District. The interactive museum offers an interesting audio tour that is well worth trying.
The Museum Of Prostitution

Sex Work
The museum makes it clear in a confrontational way how denigrating prostitutes are often treated. Subjects such as trafficking (forced prostitution) and violence against prostitutes are not avoided. Starting from the idea 'let he who is without sin cast the first stone', visitors can confess their own sexual sins at the end of the museum.
Red Light Secrets
The museum is housed in two national monuments that are connected on the inside. The museum was opened in early 2014. In the first year of its existence, the museum had already attracted more than 140.000 visitors. Make sure you don't have to wait in line and buy your tickets in advance of your visit to the Red Light District.

Museum of Prostitution Highlights
Visit a former brothel.
Sit in a red lit window yourself.
See the different types of working rooms.
Learn about the real lives of Amsterdam's prostitutes.
Hear the secrets of prostitutes.
Interactive exhibit pieces.
Read the secret confessions left behind by visitors.
Audio tour included in ticket price.
Experience the 17th-century canal building.
Red Light Secrets Opening Hours
Daily: from 10:oo am till 12:00 midnight.