Amsterdam Drugs Tour
During this Amsterdam Drugs Tour our local guides explain everything there is to know about legal & illegal drugs and the liberal Dutch drug policy. Get up to speed about weed, hash, XTC, cocaine, magic truffles, laughing gas, LSD, ketamine and what not. Hear how the Dutch views on drugs changed over time, how Dutch people deal with drug related challenges and why tolerant policies are being questioned again in 2020.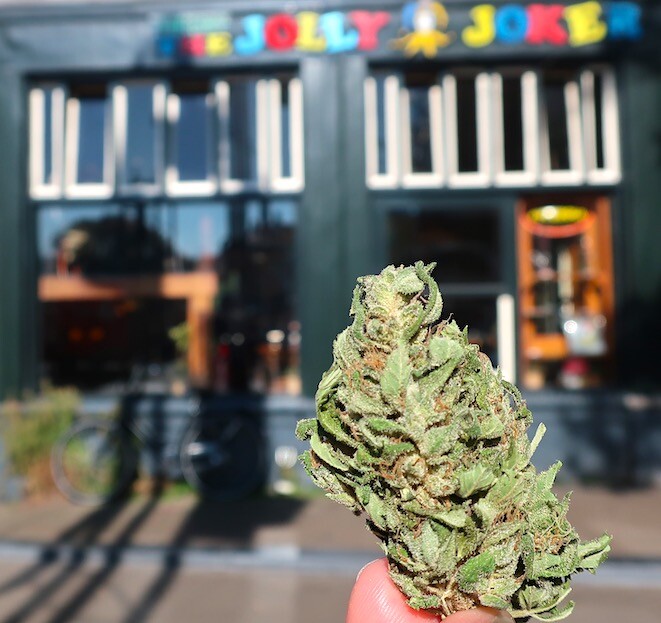 Did you know that Amsterdam has 164 cannabis shops? Did you know that these coffeeshops are not allowed to sell both alcohol and cannabis? And did you know that Amsterdam used to have a completely legal Dutch Cocaine Factory?
Fun To Do in Amsterdam


The Amsterdam Drugs Tour is fun and very interesting to do. After doing this tour you will have a good understanding of all the drugs that exist, the history, the policy and the drug use. Our local guides share many fun facts too.
Fun fact: Centuries ago, Amsterdammers drunk alcohol the whole day. Back then, the drinking water was filthy and unsafe and coffee or tea were not yet known. Beer was much safer and contained 3% alcohol. In that time, Dutch people drank 300 liters of beer per year, which is 70 liters nowadays.


Join our experienced local guide on Amsterdam's Spui square (pronounce Spouw) at the Lieverdje statue. This is where city's current iteration of liberalism and tolerance started. Together you set off on a super interesting walking tour through Amsterdam's centre, past the canals and on the beautiful streets. See the world famous coffeeshop known from the movie Ocean's Twelve with Brad Pitt, George Clooney & Matt Demon. And, hear how Amsterdam got its coffeeshop culture since 1972.
Did you know that Amsterdam used to have a completely legal Dutch Cocaine Factory?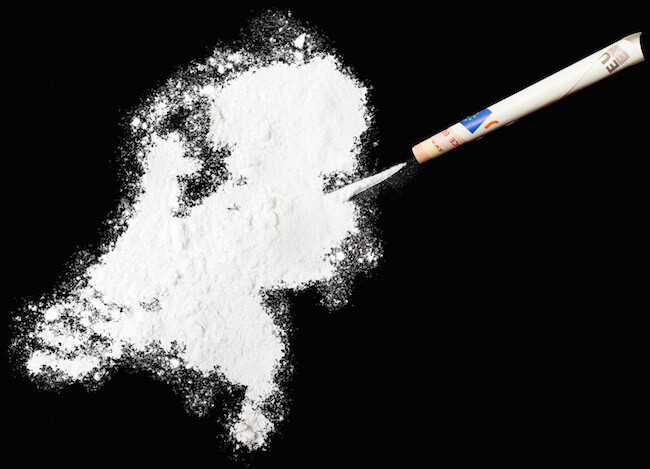 Learn how and why Amsterdam had both alcohol and heroine epidemics in the past and by what methods the city dealt with it. See the former corporate headquarters of the VOC – world's first corporation – that was involved in the opium trade. Find out how cocaine and ecstasy became more popular in the Netherlands.
Fun fact: the Netherlands is one of the biggest XTC producing countries in the world. Did you know that the cost of 1 xtc pill is 0.20 cent and that the average selling price is 5 euros in the Netherlands?
Walk through the old Warmoesstraat and Zeedijk street and unearth the rich history of drugs there. Hear how Amsterdam's drug tourism impacted the and find out what the current drug craze is in the Netherlands.
Amsterdam Coffeeshop Tour


This is more than "just" an Amsterdam Coffeeshop Tour. It tells the whole drug story instead of just cannabis.
Visit Amsterdam's 2nd coffeeshop (the first one – Mellow Yellow – got shut down) and explore the Dutch policy of "gedogen" (tolerance). A drug policy whereby things become legal but stay illegal at the same time. Hear how criminals supply coffeeshops illegally which they then sell as "legal" products to their customers. During the Amsterdam Drugs Tour you'll pass by several coffeeshops. Our local guides can point you to the best coffeeshops in Amsterdam for product quality, or just for lounging.
Amsterdam Drug Laws 


Get a good understanding of Amsterdam drug laws. Why are certain drugs legal and others illegal? What are the minimum ages for these substances? How does the Dutch police handle illegal drugs? What happens if you get caught? How do crime gangs take advantage of Dutch tolerance? Who is the biggest drug lord in the Netherlands?
All these, and your own questions, will be answered during the Amsterdam Drugs Tour!
Amsterdam Drugs Tour = Informative, Fun & Exciting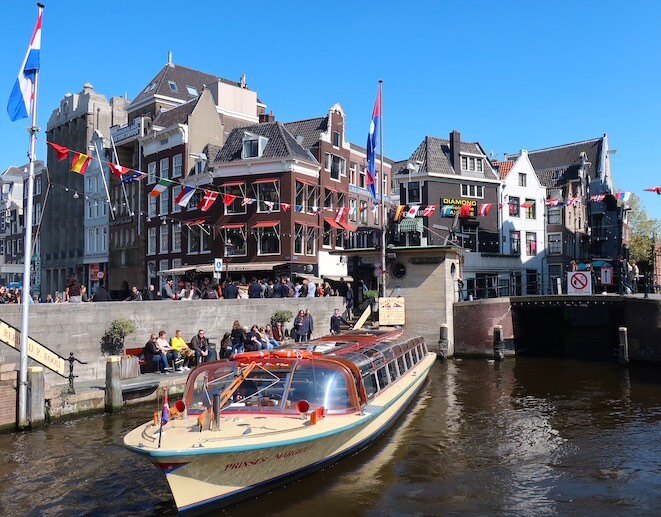 This informative, fun & exciting walking tour through Amsterdam's city centre is about the drug policy in the Netherlands, coffeeshops, drug use, harm reduction, addiction-care, drug history and whatnot. Our guides will share many interesting statistics and fun facts too.
There is very much to learn about drugs. After doing the Amsterdam Drugs Tour you'll have a good understanding how things work in the Netherlands.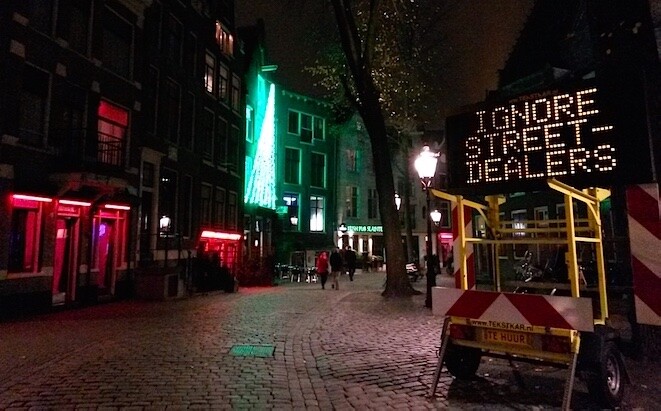 Highlights Of This Amsterdam Drugs Tour:
Kokopelli – Amsterdam's best 'smart shop' with magic truffles
Amsterdam's 2nd oldest coffeeshop
The Zeedijk (former no-go-area)
Coffeeshop from movie Oceans Twelve
Nieuwmarkt & De Waag
China Town
A former cocaine shop
Dutch architecture
First Stock Exchange in the world
Canals
Trompettist Chet Baker memorial
Warmoesstraat
Spui Square
'Het Lieverdje' Statue
The VOC Headquarters
Hear about Dutch drug crime gangs
Learn about Dutch XTC use
The drug trade in the Netherlands
Sniff cacao