Amsterdam Cycling Tour 
Amsterdam is a beautiful city, and there's no better way to see it than by bike. Cycling is a great way to get around Amsterdam because it's fast, efficient, and allows you to explore the city at your own pace.
I WANT TO DO THIS!
There are dedicated cycling lanes throughout the city, so you don't have to worry about traffic, and there are plenty of places to lock up your bike. Amsterdam is also relatively flat, so it's easy to cycle around, even if you're not in great shape.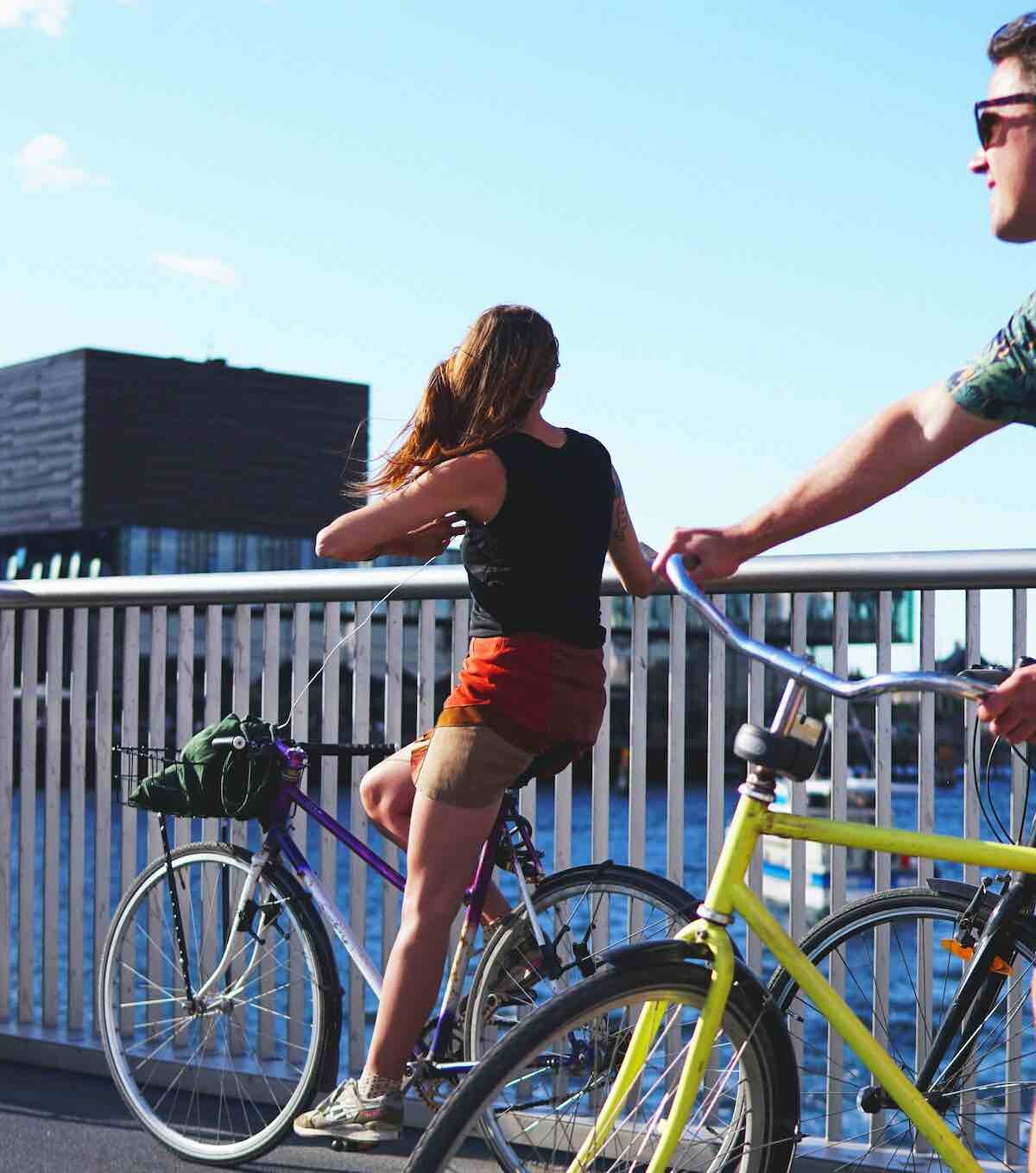 Cycling is also a great way to meet people and see the city from a different perspective. So whether you're visiting Amsterdam for a short break or you're looking for a new way to get around the city, be sure to give cycling a try. You won't be disappointed!
Experience Amsterdam Like a Local
Meet up with your local guide at a central location in Amsterdam. There you'll receive short safety instruction before climbing onto your bicycle. This Amsterdam cycling tour moves at a leisurely pace. Follow your guide along part of Amsterdam's 250-mile (400-km) bicycle lane network. Your local guide will give you an insightful introduction to Amsterdam as you visit a diverse selection of historic landmarks and cultural spots.
Things To See in Amsterdam


Depending on your local guide and the Dutch weather, expect to see top sights including Museum Square, home to the Van Gogh and Rijksmuseum, and the always bustling Dam Square – with its "Paleis op de Dam". Admire the majestic façade of Amsterdam's Royal Palace and the National War Monument.
After that you'll explore the infamous Red Light District, home to many historical buildings and illuminated alleys in which prostitutes advertise their services. Hear about Holland's liberal laws that legalise cannabis and sex work and cycle past popular nightclubs.
Enter The Green Refuge In Amsterdam Center


The next stop will be the Vondelpark, a green refuge in the heart of the city. Discover the cozy Jordaan district or uncover the tragic history of Anne Frank on the Prinsengracht as you visit the preserved canal house in which her family hid from the Nazis. Before the tour ends, enjoy a refreshing drink (own expense) at one of your local guide's top hangouts and then return to the original departure point, where the tour ends.
Highlights Of This Tour


3-hour guided Amsterdam bicycle tour around its historic city center
Hear the history of the world's most liberal city
Relax at a local hotspot in the company of a knowledgeable local guide
Get informed on Amsterdam's notorious coffeeshops
See the top sights such as the Oude Kerk (Old Church) and the Royal Palace (Koninklijk Paleis)
Follow your guide to more offbeat areas, such as the cozy Jordaan district
Ride through Museumplein (Museum Square), the Red Light District and Dam Square