First 5D Porn Cinema In The World
Amsterdam's Red Light District latest and most high tech experience has openend its doors. It's the first 5D Cinema Amsterdam and, would you have it, they only show porn movies! This 5D Cinema Amsterdam is a great new attraction, one that you'll be talking and laughing about for years. After the overwhelming experience you'll be buzzing as you walk outside to a nearby bar to have some drinks and talk about what all just happened!
5D Cinema Experience


The 5D Cinema Amsterdam actually produced the movie by itself and it was a pretty expensive exercise to ge it finished. The 5D porn movie takes you on a fast trip through the Red Light District where you see sexual escapades throughout the area.
It's a fun way to get an introduction to De Wallen and also a great thing to do after one of our Red Light District tours. The movie was co-directed by Dutch sex worker Kim Holland, the most famous porn star in the Netherlands who also has quite a big name internationally, and couple of strippers that actually work in Red Light District area.
Digital Show in Amsterdam Red Light District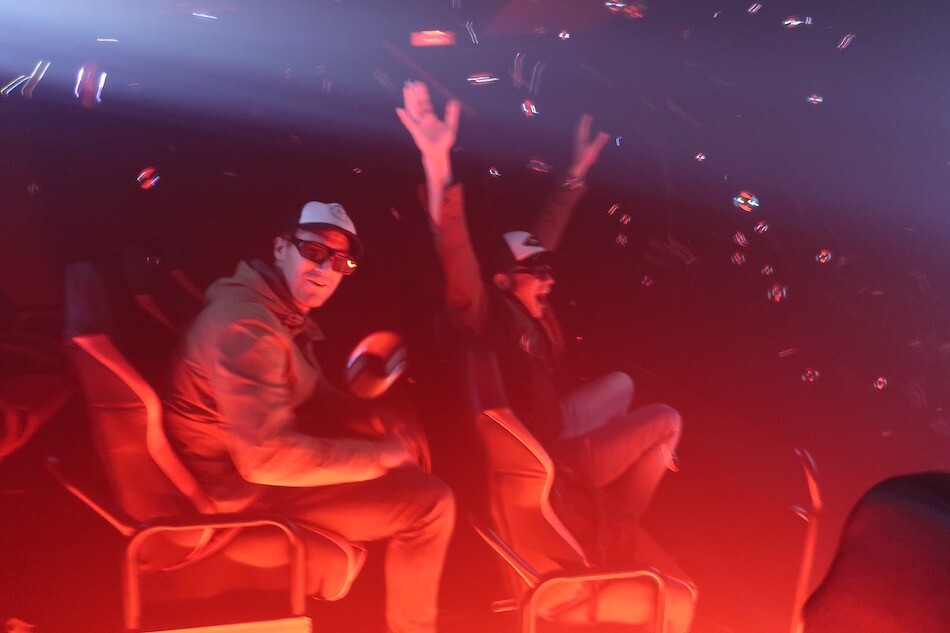 So how does this sex show work?
You can buy your tickets on our website or at the door. However, buying at the door could mean that you have to wait in line. The 5D Cinema Theatre only has one screen and they can seat a maximum of 18 persons per showing.
Take a seat in one the racing car design seats, which are really comfortable. The chairs actually move around to the action taking place on screen. Once the 5D movie starts get ready for an explosion for the senses!
Besides being fully 3D you will also get a barrage of special effects thrown at you that are perfectly synched with the images on the screen. Effects include water, bubbles, smoke and wind. You'll leave this experience completely energised with a big smile on your face!
Fun Things To Do in Amsterdam Red Light District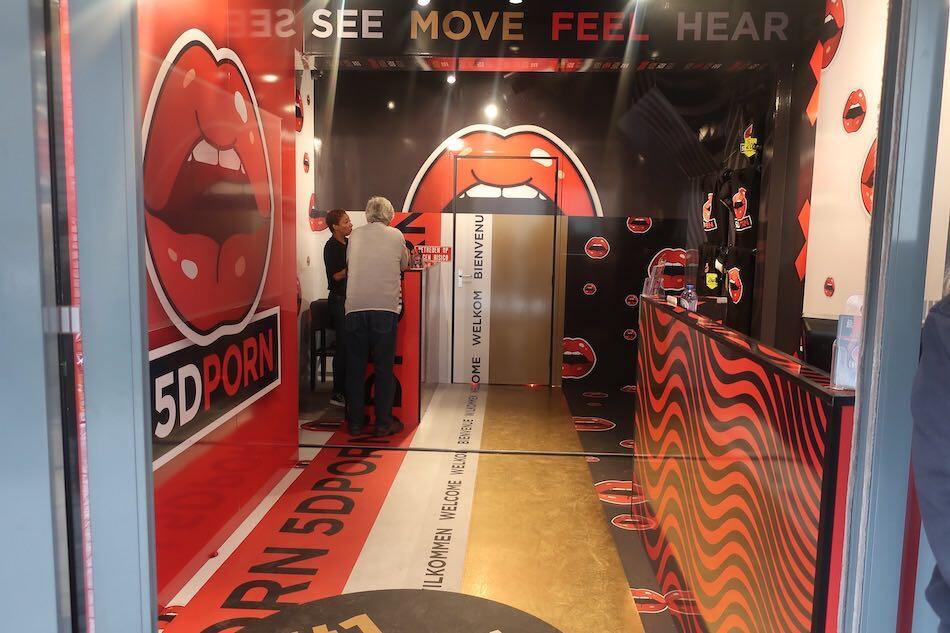 In an interview the owners of the 5D Cinema Amsterdam Red Light District state that this extremely fun experience wasn't created just for tourists but also local Amsterdammers and the Dutch in general. People looking for something fun to break the norm.
Husbands come with their wife to try something different and have a good laugh. The owners of the 5D Cinema Amsterdam are Natalie en Maikel. Together at one point they decided that Amsterdam's Red Light District was ready for something new besides all the window brothels and strip bars.
A completely new form of entertaint for the area. After some brainstorming sessions they realised that there were no sex theatres in the area anymore which gave them the idea to do the old concept with modern technology. It would be the first 5D porn cinema in the world!
5D Cinema Amsterdam With Tech From China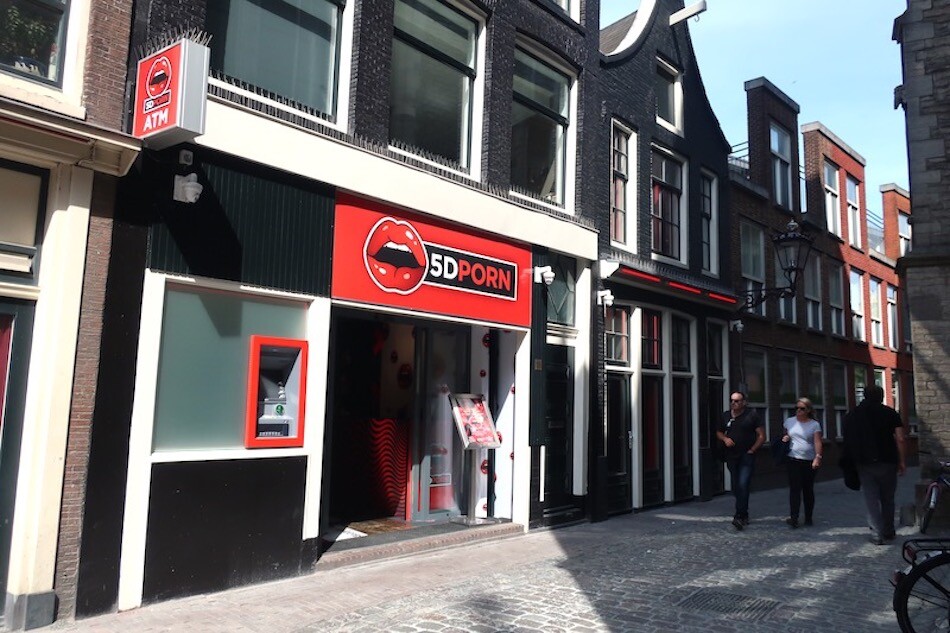 Building the 5D Cinema Amsterdam wasn't easy. The owners had to go to China to a company that specialises in 5D technology. At the same time they had to come up with a movie script. It had to be an erotic script with entertainers from the Red Light District itself in it with a total duration of 10 minutes. They decided to keep the cast local and asked strippers from some of the sex shows in the area. In the end they chose a female stripper from the infamous Bananenbar.
Buy Tickets For 5D Cinema Amsterdam Here: