Amsterdam Brothel Tour With Real Sex Worker As Tour Guide
Experience an Amsterdam Brothel Tour and get a behind the scenes look at one of the most controversial and unique aspects of Dutch culture: Prostitution.
BOOK TOUR NOW >
Your knowledgeable and experienced tour guide, who is also a sex worker, will take you through an authentic brothel in Amsterdam and answer any questions you have about the provocative world of sex work.
"It was a great experience overall. We did learn a lot about the place, which btw looked classy and super cool. Honey was so nice and she showed us a lot of interesting things. Strongly recommend it! I enjoyed the whole tour and the details and her personal perspective."

This is a fascinating look into a world that is usually hidden from view, and you'll be sure to leave with a greater understanding and appreciation for the women who work in this industry.
BOOK TOUR NOW >
Fun Things To Do in Amsterdam
Some things you should not experience through travel books or city guides, but from the real experts who have experienced it themselves.
The Amsterdam Brothel Tour is something like that! Learn all about prostitution in Amsterdam from a real prostitute in a real brothel.
BOOK TOUR NOW >
Everybody does a canal cruise, a historic culture tour and also a walk through Amsterdam Red Light District area. But who actually visits a real brothel during their stay in Amsterdam?
With this awesome Amsterdam Brothel Tour you can now get a peek behind the scenes in Amsterdam's newest and most luxurious sex club.
The interesting tour inside the brothel is hosted by a REAL sex worker. There won't be any (brothel) customers inside during the tour. During this Amsterdam Brothel Tour you learn everything there is to know about legal sex work in Holland.
This is a truly unique experience and definitely a fun thing to do in Amsterdam!
Prostitution In Amsterdam

What is it like to be a prostitute? When was prostitution legalised in Amsterdam? How about the safety measures?
During this tour you get to hear stories from an actual sex worker, so you know that you're getting the fully story! Hear how sex workers in Amsterdam combine their work and private life, what rules and regulations they have to deal with and how they get into the business.
You'll also learn about the average prostitute salary in Amsterdam. Besides all the information and stories there will be plenty of time to ask any question you like.
BOOK TOUR NOW >
Did you know that in the Netherlands someone can start as a sex worker from the age of 18? Although in Amsterdam's Red Light District the minimum age is 21. And did you know that self-employed need to pay tax in our country?
Prostitution In Amsterdam Rules & Prostitution Salary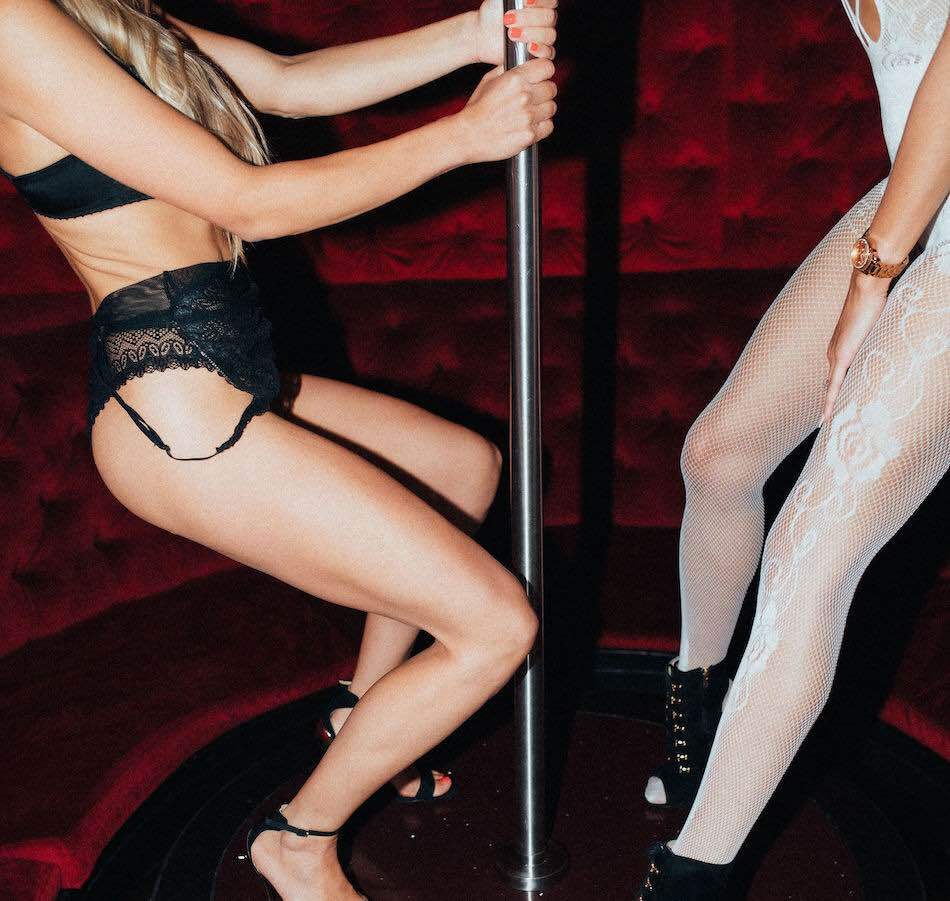 There are escorts, call girls, window prostitutes, strippers, porn actors and sex workers who work from home, in a club or a private house. All charge different prices and all have a different salary. In the Netherlands there are also many male sex workers. Most of them are gay and work as an escort.
During this Amsterdam Brothel Tour you'll hear what's it like to be sex worker in Amsterdam, their income, the laws, learn about the precautions sex workers take and which safety measures they have to adhere.
The prostitutes also explain how prostitution has changed in Amsterdam these last decades. This is a lighthearted tour with plenty of fascinating stories and funny anecdotes!
Pictures of Customers

These two pictures above where made from customers of the Amsterdam Brothel Tour inside the strip club area. This part has three strip poles, luxurious sofa's, one beautiful bar and enough room to party.
Amsterdam Brothel Tour Location

This alluring and exquisitely designed brothel is situated in a discreet old canal house which was built in 1878. At this location there has been a sex club for the last 50 years. This beautiful building is located just a stone's throw away from the Heineken Brewery Experience. You could easily combine a visit to both these experiences!
After the Amsterdam Brothel Tour you can go for a drink or dinner at the Marie-Heinekenplein or in De Pijp area – where you can find many great restaurants and nice bars.
Amsterdam Brothel Opening Hours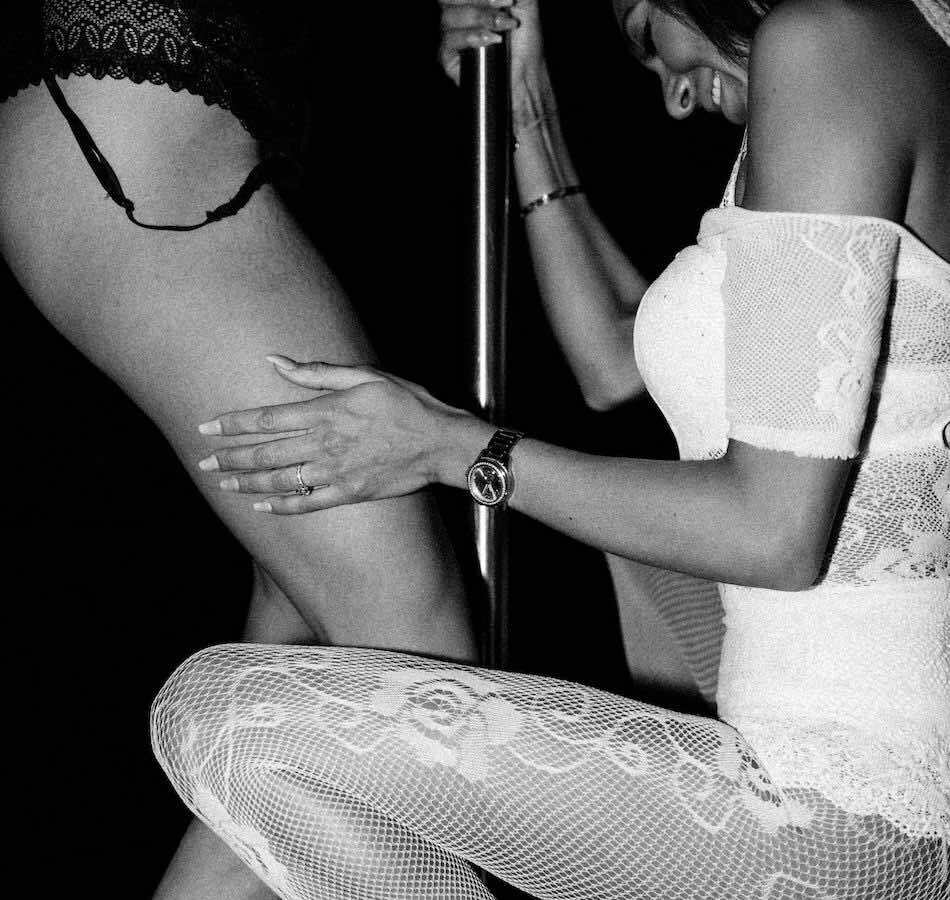 Normally this stripclub/ brothel in Amsterdam is opened between 9 pm and 5 am, from Tuesday till Sunday. Therefore the tours are hosted during the day.
Experience the 1-hour Amsterdam Brothel Tour:
Enter Amsterdam's most exclusive brothel
Tour the brothel with a real prostitute
Try out a strip pole yourself
Ask questions to a sex worker
Hear funny & interesting stories from the staff
Experience the strip club
Take as many pictures as you like
See the extravagant sex rooms
Amsterdam Brothel Tour Price
20 Euro per person