Zaanse Schans Tour From Amsterdam
Explore true Holland with this amazing tour through Zaanse Schans, Volendam, Marken and Edam. Historical pearls dotted across the countryside of the Netherlands.
Zaanse Schans, Edam, Volendam and Marken Tour
ICH MÖCHTE JETZT BUCHEN >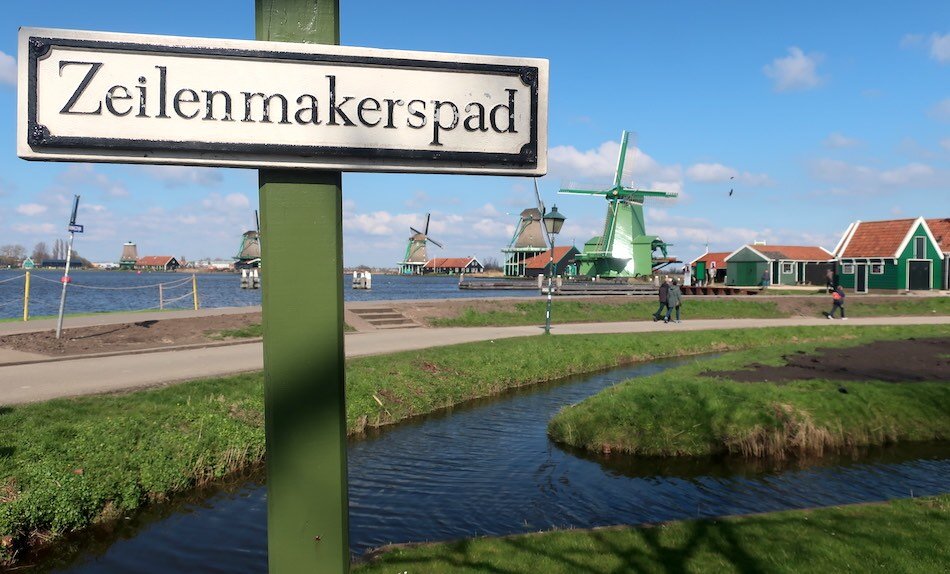 Your journey starts off at the Zaanse Schans where you'll see plethora of beautifully preserved Dutch windmills. You'll have ample time for taking pictures. The stops are located in the so called Waterland area. Where you get to explore some of Holland's most picturesque villages: Volendam, Edam & Marken.
Volendam, Edam & Marken Tour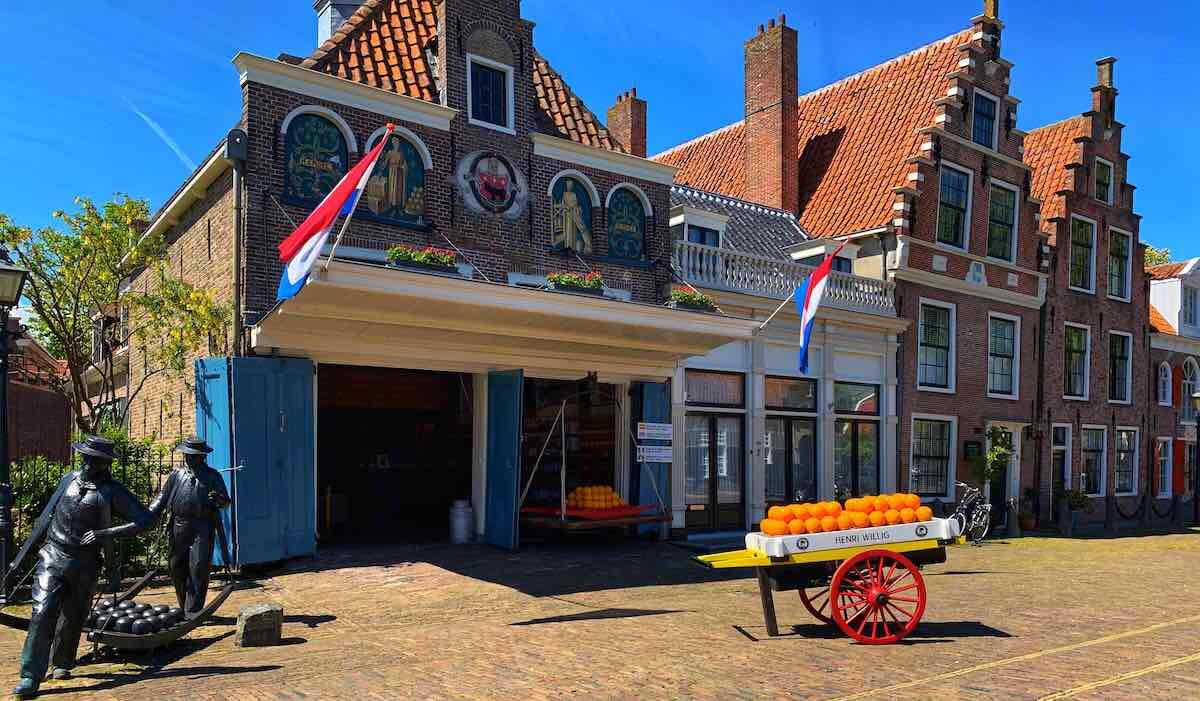 Walk past historic locations in the centre of Edam such as the world famous Cheese Market square. After Edam taste some locally produced typical Dutch cheese at an actual cheese producer close to Volendam. At this location the local cheese master shows you how those famous Gouda en Edam cheeses are actually produced.
ICH MÖCHTE JETZT BUCHEN >
Next to the cheese producer stands a little clog factory. Here you'll learn everything about those famous wooden Dutch shoes. The last stop of this wide-ranging Zaanse Schans Tour is a intimate fishermen town called Marken.
Feel like you're walking in the 17th century is you explore the harbor and the Protestant church. This wide-ranging tour is something that you simply cannot afford to miss during your short stay in Amsterdam or the Netherlands.
Windmill Village Zaanse Schans Tour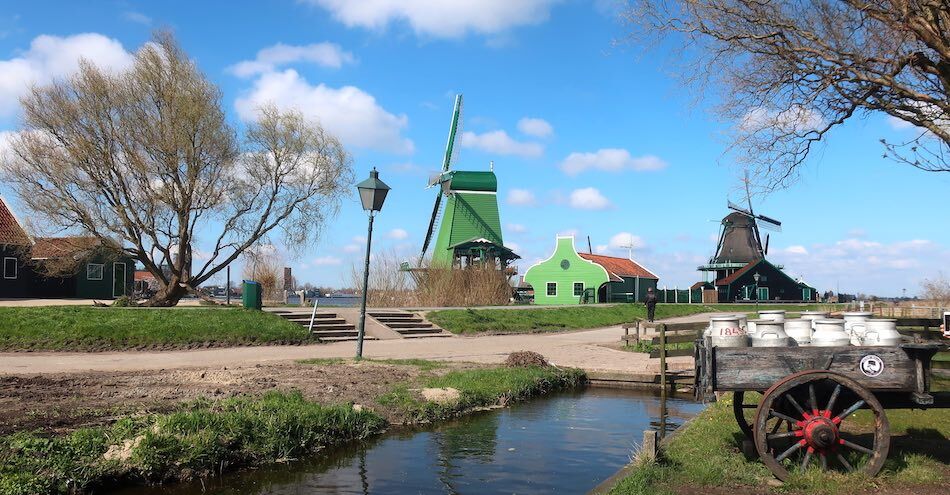 Zaanse Schans is a working and inhabited neighbourhood in the Dutch city Zaandam which also functions as an open air windmill museum. Between 1961 and 1974 old structures from all over the Zaanstreek region were transported to this little picturesque neighbourhood. It has the best preserved collection of historic houses and windmills.
ICH MÖCHTE JETZT BUCHEN >
The windmills are in complete original state and are operated by the locals with passion and enthusiasm. At the Zaanse Schans you can explore the insides of the windmills at will where you can see the impressive massive rotating parts first hand. Besides being a real educational experience this is the perfect place to shoot some scenic Dutch windmill pictures!
Edam Cheese Market Square
During the Middle Ages in the Netherlands, the Edam cheese market functioned as the city hub. It was here that local farmers brought their freshly produced cheeses. They were weighed at this location and sold and would then be exported globally.
Back in in 1520 Edam was bestowed the rights to organising this type of market and after 50 years they also managed to get the rights to cheese weighing for all time. Those all times rights however ended in 1922 as cheese was then produced on an industrial scale in factories. However, Edam holds a historic reenactment of this famous market every Wednesday during the summer.
ICH MÖCHTE JETZT BUCHEN >
Marken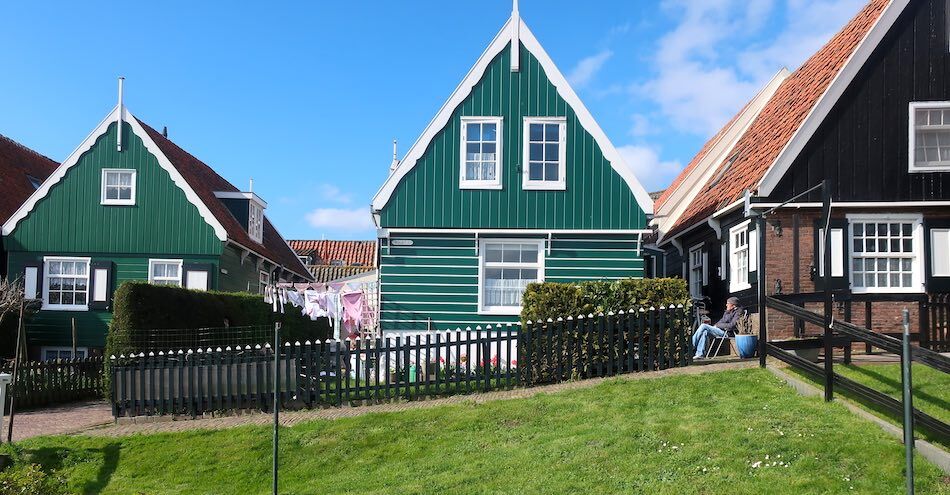 In the 13th century, the small fishing town of Marken got completely separated from the Dutch mainland. What followed was centuries of isolation of the local inhabitants. They survived by fishing from the Zuider-sea and eating bread. The harbour of Marken was constructed in the 19th century to the Marken fleet of typical fishing boats; the botters.
Only as recent as 1959 Marken was finally reconnected with the Dutch mainland by building an embankment. Since then Marken has been a peninsula. Even though it has been reconnected Marken hasn't lost its authentic quality and spirit. This Dutch town is beautifully preserved.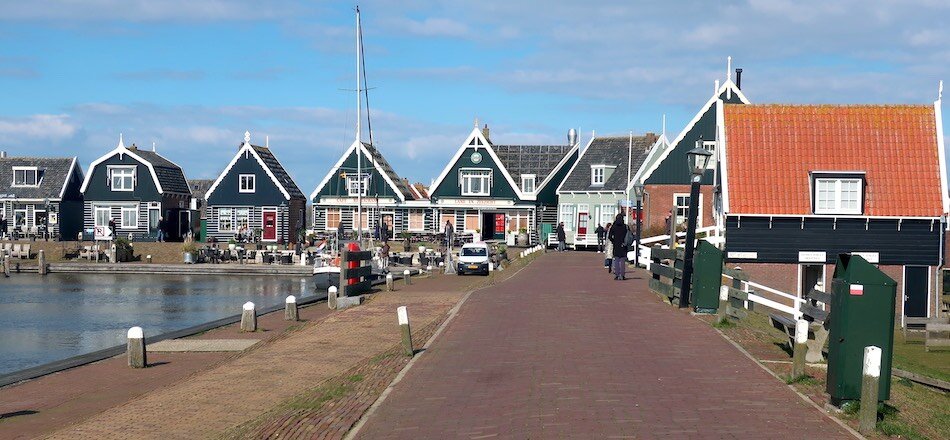 The tides and frequent flooding forced the local inhabitants to build their wooden houses in clusters. Because Marken was flooded on a regular basis in the past all the homes there were built on earth mounds (werfs) and then on social mounds called "terpen" in Dutch.
People also built houses on poles: these have now been closed to form under-houses. This is the only place in the world where you get to see these beautiful historic little houses.
Visitors can explore the Marken Museum, which is housed in a traditional Marken home, or take a stroll through the Marken Heritage Park. There are also several churches and windmills to see, and the Marken Lighthouse offers stunning views of the surrounding area. In addition, Marken has a number of excellent restaurants and cafes, making it the perfect place to relax and soak up the Dutch culture.
What's Included In The Zaanse Schans Tour
Bus with air-conditioning
Audio tour guide in 16 different languages
In person guide in either English, German or Spanish on extended tour
See a demonstration of the milling process
Explore Marken, a traditional Dutch fishing town
See authentic windmills
See a demonstration by an actual wooden shoe maker
Visit an old Dutch bakery and cheese factory close to Volendam
See the IJsselmeer during a boat trip
Extra: includes a free canal cruise through Amsterdam
Why Should You See It?
Zaanse Schans, Edam, Volendam, and Marken are villages located in the Netherlands that are known for their traditional Dutch architecture, picturesque landscapes, and rich history. Here's why you should visit these villages:
Zaanse Schans: This picturesque village is famous for its historic windmills and traditional Dutch houses. You can learn about the traditional Dutch way of life, including the production of cheese, oil, and paint, and visit the Zaanse Schans Museum to learn about the history of windmills.
Edam: This village is famous for its cheese, which has been produced there for over 700 years. You can visit cheese factories and taste the famous Edam cheese, as well as see the traditional Dutch houses and windmills.
Volendam: This charming fishing village is famous for its traditional Dutch costumes and folklore. You can visit the Volendam Museum, learn about the history of the village, and see a collection of traditional costumes.
Marken: This small island is famous for its traditional wooden houses and beautiful landscapes. You can walk through the narrow streets, visit the Marken Museum, and enjoy the scenic views of the sea and surrounding countryside.
In conclusion, visiting Zaanse Schans, Edam, Volendam, and Marken is a must-do for anyone interested in traditional Dutch architecture, history, and culture. These villages offer a unique glimpse into the past and a chance to experience traditional Dutch life in a beautiful and picturesque setting.
Zaanse Schans Tour Tickets: